Arts & Events
Canadian Remix: History, Music and Comedy Combine to Tell of Country's Birth in Confederemix!
Canadian Remix: History, Music and Comedy Combine to Tell of Country's Birth in Confederemix!
Ottawa Life's Festival City Series is back! We'll provide a unique look at some of your favourite events.
We'll go beyond the music with artist interviews, volunteer profiles, concert reviews and spotlights on
the tastes, sights and sounds of the festival season.

Your city! Your festivals!
Like a good sunscreen, Ottawa Life has you covered.
---

We have this book in the office about how you know if you're a Canadian. Sure, there's the usual poutine, Double Double and moose jokes but one of the pages states: If you can only name one of the Father's of Confederation. I paused for a moment thinking to plaques I had read, high school history classes or statues I'd seen but, at the end of the day, the book had me. I could only drop wise on John A. Macdonald, yo'.
Until Sandy Gibson and Confederemix came into my life! I mean, now I know Canada's birth was fraught with so much drama…and haggis!
Normally, I'd only see Gibson dressed up as a quick Japanese word-slinger dressed up as Pikachu introducing bizarre feats of insanity in the Air Guitar Championships of Canada but, on this day, the man I have a hard time not calling Freakachu in this article served as a teacher, his textbook being his new play beginning tomorrow at the Fringe Festival.
Freaka…errr, Gibson is no strange the theatre. In his third year of university he auditioned for Kingston's Queen's Players, a group that tossed a bunch of pop culture into a well stirred pot of comedic gags and musings. He landed the role of John Travolta as seen in Pulp Fiction. In between the productions ten scenes the cast would often break into popular songs whilst slugging back brews. You see, the play took place in a bar and while nobody was calling Sandy's first break in the theatre world high art, he looks back on the time as a fun one that kept him wanting to continue performing.
"The following combination probably sums it up best: the fear and rush of performing, the risk of putting myself out there, the process of creating and the endless possibilities for new ways to tell stories," is what pushes his sometimes yellow butt out onto the stage. That and, well, he really loves the attention.
Meeting Gibson, you are instantly struck by his youthful and playful charm, something that factors into his day job. What, you think playing Vincent Vega and Pokemon pay the bills? Not in this country, bub! Sandy's an elementary school teacher doing supply work a few days a week. Ever the showman, he took this job and transformed elements of it into his first production for Fringe back in 2014.
Called Portable #3, Gibson wrote, produced and starred as a French teacher in the production. Utilizing this as his own teachable moment, he returned in 2015 a little more the wiser having a friend write the bulk of his second Fringe show, Heart Puppetations. There was singing, there were laughs and, yuppers, there were puppets! Yet, after the final curtain call, he found himself missing the creative side of things and he opted to write the new show. Confederemix combines everything he learned from his past productions: comedy, some educational element and music.
A fan of the hilarious parody songs by "Weird" Al Yankovic, Gibson wanted to do a fresh take on Canadian history with it being the country's birthday and all. Discovering that the United States has a musical (Hamilton) telling of the birth of their nation, he figured Canada could use one too. He read some books, looked at some websites and watched the 2011 TV movie John A: Birth of a Country. Ya' can't say the guy didn't do his research!
"It's a Fringe show, so while we haven't expended oodles of cash, a considerable amount of blood, sweat and hours that could have been devoted to sleeping have gone into Confederemix," Gibson tells Ottawa Life.
Though he's a history buff –having once worked in a Toronto's historical Spadina House–, Gibson says that the play provides the historical context without being too dry and moves along at a good clip. In fact, he'd tell you its pretty "bumpin'".
"A lot of the information actually comes out in the songs, but since some songs are pretty fast, historically crucial information is reiterated in heated dialogue. However, we strive to keep it compelling through strong characters with historically accurate quirks. To make it fun, they chirp each other frequently and get on each other's nerves."
This musical retelling of the birth of Canada is seen through the eyes of Anne Brown and the now second Father of Confederation I can name, George Brown. Gibson admits he too didn't know much about Brown outside of the college named after him but in putting together the play he found out that he founded and ran what is now The Globe and Mail. What also fascinated Gibson was the importance Ann played in her husband's life and why she is sometimes referred to as the Mother of Confederation.
"I had no idea of the calming influence his Anne had upon George. Many of the sources I consulted noted that Brown had a large metaphorical stick up his bum and refused to budge on divisive issues like representation by population. Only Anne was able to get him to relent and collaborate with John A. and his Conservative Party."
Along with Gibson, the play stars Hilary Peck, Kevin Reid and Peter Grant Mackenchnie, all who hope the production implants a few nuggets of knowledge while having the audience humming a tune as they head home.
"I want to educate and entertain at the same time," says Gibson. "I want people to leave the theatre with a song or two stuck in their head thinking: that was a cool show, and Canada is a cool country."
And he's talking about more than Ottawa temperatures in February, folks!
Recommended Articles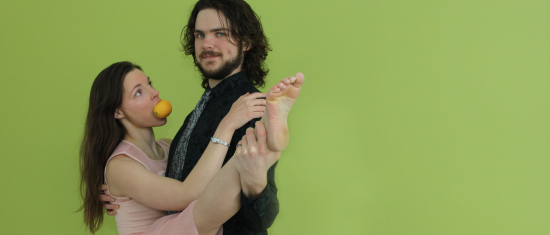 Do You Want to Live Forever? is a love story told through dance, and poetry. It explores the themes of self-care and mindfulness through a realm of fantasy and magic.
Read full story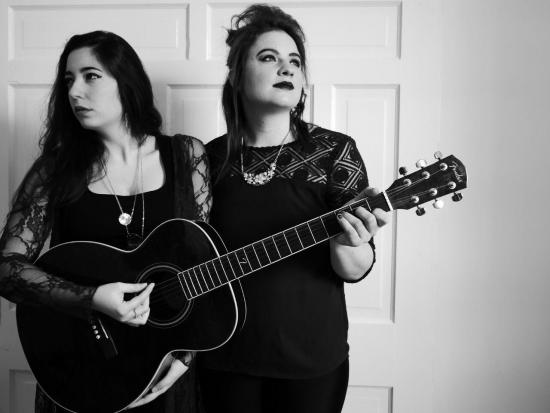 What do Hope and Crosby, Abbot and Costello, Fey and Poehler and Kristine Shadid and Allison Harris have in common?
Read full story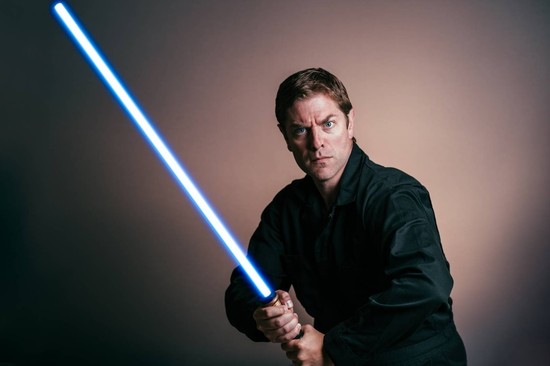 A long time ago in a galaxy far, far away… Okay, actually just over a decade ago in Kamloops, Brit...
Read full story
Comments (0)
*Please take note that upon submitting your comment the team at OLM will need to verify it before it shows up below.