Sports
Canadian teams look to post-season and draft
Canadian teams look to post-season and draft
Above: Morgon Reilley will return to the Leafs lineup (Courtesy NHLI via Getty Images)
---
It's lonely at the bottom.
The Ottawa Senators – as discussed at great length in this space last week – won't be taking part in the 24-team slap-and-tickle know as the NHL playoffs later this summer.
Some might argue they have a bigger plan in mind. A plan that will see Senators rejoin the playoff party eventually – and likely in the near future.
For now, all Ottawa eyes are on the upcoming draft lottery (June 26th) as the Senators will, guaranteed, grab two of the top six positions.
Ottawa sits alone as the only Canadian club not participating in the playoffs in 2020. The other six are in, and all those representing the maple leaf will be in play during the 'qualifying' stage.
With that in mind, and with the 2020 entry draft that features a super-rich pool on the way, it's going to be a frantic and dramatically altered summer for hockey.
The draft, and each Canadian team's needs heading in, are detailed below.
OTTAWA SENATORS
Needs: Pick a number, any number, and it's Bingo time in Ottawa.
This organization needs a bunch. Hard to make an argument against that summation considering Ottawa finished second-to-last this season, dead last a year before, and again, second-to-last the year before that one.
One category the Senators are bountiful in, though, is prospects. That isn't going to change as the club steps up early and often at the upcoming entry draft.
For all the knocks on performance and plummeting attendance and local interest, this is an exciting time for the team.
Ottawa's best prospects, at this point, rest up front with the forward group.
But next to Thomas Chabot, the drop-off is exceedingly steep on the blueline.
Erie (OHL) blueliner Jamie Drysdale would figure to be high on Ottawa's 'want' list. He is elite – hockey-sense-wise, and skill-wise - and would likely step right in.
Goaltending might also pop up on the radar as veteran free agent Craig Anderson has in all likelihood played his last game for Ottawa.
CALGARY FLAMES
Needs: You always expect and need more from the Flames.
Last season's early exit from the playoffs was unexpected, and really, the organization has been steeped in disappointment since its run to the Stanley Cup final in 2004 (Hi there, Jarome!).
For an operation that once boasted names like Al MacInnis and Gary Suter, the Flames' back end requires a lot of work . . . some 30+ years later. Once you roll past soon-to-be 37-year-old Mark Giordano, the pickings are slim.
There's also a desire to supplement the forward lines, particularly once you get past the top two units. Calgary just doesn't get much from its plumbers on lines three and four.
EDMONTON OILERS
Needs: NOT a No. 1 centre.
The Oilers, despite their remarkably poor showing in the standings for seemingly decades, have the best player in hockey in Connor McDavid.
Not far behind is 2014 third overall steal Leon Draisaitl. The King of Leon led the league in points with 110 this past season.
Like the Senators, the Oilers might be looking to defence at draft time (goaltending is average-to-good with Mike Smith and Finnish giant Mikko Koskinen).
Oscar Klefbom is a stud, yet again, the drop-down is considerable afterwards although youngster Ethan Bear shows promise.
MONTREAL CANADIENS
Needs: The Habs checked in at No. 24 at season's end. Under the revamped format, Montreal still makes the playoffs (they get Pittsburgh and Sid opening round).
This is a team hard to figure out. Are they in full rebuild, or simply tinkering?
Carey Price's days are numbered as are Shea Weber's.
You don't get much better than those two.
Montreal has prospects. I imagine a healthy Jesperi Kotkaniemi, who turns 20 next month, and 2019 first-rounder Cole Caufield could have a quick impact.
Several pundits project the Canadiens looking at physical and mobile Sault Greyhounds defenceman Ryan O'Rourke as a possibility. One advantage O'Rourke has – size. Cue the broken record: the Habs need that.
TORONTO MAPLE LEAFS:
Needs: NOT more finesse.
GM Kyle Dubas has constructed this team his way. Like he did with the Soo in the OHL, Dubas is banking on skill and skating over grit and gumption.
It didn't pay off in the 'O' and has yet to pay dividends in the big league.
Safe to say that another poor playoff showing puts the heat on high under Dubas, even though he is a (team president) Brendan Shanahan choir boy.
The Leafs will have to wait until the second round for their first pick, barring a trade. They lost their first-round pick in the Patrick Marleau-to-Carolina swap.
There is also little wiggle room for Dubas to acquire free agents as well. Dubas painted himself in a corner financially by handing out big money to Auston Matthews, Mitch Marner, John Tavares and William Nylander.
There's not much left.
Toronto needs sandpaper at the draft, but knowing Dubas, don't count your chickens.
VANCOUVER CANUCKS
Needs: The Canucks likely won't step up to the microphone until Round 3.
Still, you have to like to the quick turnaround the organization has done in just a few years.
With young skaters like the brilliant Elias Pettersson, draft steal Quinn Hughes, trade pick-up J.T. Miller and Bo Horvat, the Canucks are set for years – and should continue their upward movement.
Those close to the team suggest Vancouver will target defence and depth at the draft.
WINNIPEG JETS
Needs: What a season in Winnipeg.
That vaunted blueline in 2018-19 was gutted in a matter of months.
The Jets do, however, have top prospects on the way in Ville Heinola and Dylan Samberg. Josh Morrissey, Neal Pionk, Sami Niku, Tucker Poolman and potentially trade deadline and UFA Dylan DeMelo lead the re-tooled back-line.
At the table – Winnipeg will select somewhere in the middle of the opening round pending the outcome of the qualifying playdowns – the Jets are looking for more ballast up front.
The Jets face off with Calgary in the qualifier. Should be a beauty.
Recommended Articles
On June 26th, Ottawa will take part in the league's draft lottery and will walk away with two of the top selections.
Read full story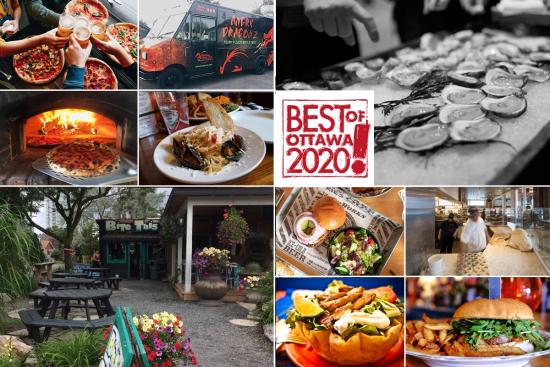 In this weekly series, we share our picks with you — our top hotels, live music venues, local brews, bands and more. Check, share and discuss #OLMBest every week!
Read full story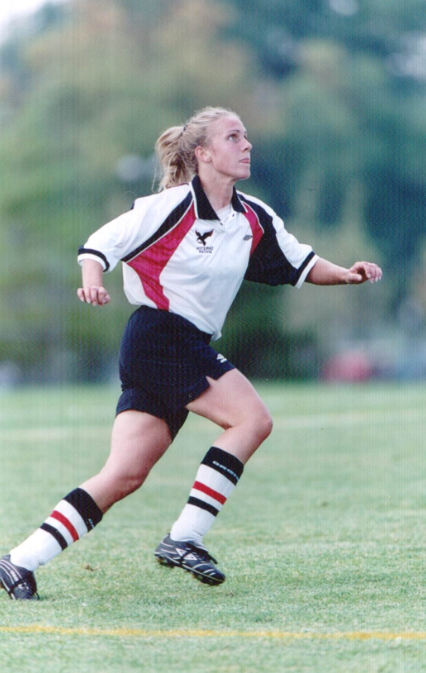 By Martti Lahtinen It's a beautiful part of the game: proud soccer parents on lawn chairs, coolers b...
Read full story
Comments (0)
*Please take note that upon submitting your comment the team at OLM will need to verify it before it shows up below.