Food & Wine
Carben Matches Elegant Food with a Relaxed Atmosphere
Carben Matches Elegant Food with a Relaxed Atmosphere
Photos courtesy of Carben
---
The plates were utterly gorgeous. Not just the food on them, but the plates themselves. Round with a high edge, almost like a very shallow bowl, each was unique, with colours ranging from brown-speckled white to deep green with shimmering black spots. As each arrived at the table, my dining companions and I rushed to determine whose was the prettiest.
The food that arrived upon these glorious vessels was also extremely pretty, so artfully presented that one almost hated to destroy by eating it. But eat we did, and were rewarded with rich, bright, deep, and well-balanced flavours.
This is Carben Food + Drink, one of Hintonburg's newest choices for fine dining.
I was dining with six women, with whom I go out regularly to try fine-dining restaurants that are new to us, or most of us. One of the group had been to Carben before, but the rest of us were virgins (so to speak). I was soothed by the restraint of the room: dark-green walls lined with local art (lovely, and for sale), muted lighting, and dark floors, relieved by light-coloured chairs and bare, blond-wood tables. One entire wall is windows facing Wellington Street. A shelf lined with cookbooks written by well-known international chefs is a fun and practical touch, a browsing library of sorts for solo diners or anyone who wants
to peruse a page or two over cocktails.
And cocktails are to be had!
Delicious and pretty at once, my Mexican 75 twisted the French classic with tequila in place of the gin. My companion's Sparkling Pear (with Aperol, blood orange juice, and prosecco) was so good she ordered a second in lieu of wine. That list is good too, with domestic and international selections I've never seen on an LCBO shelf. Wines are handily listed by their grape varietal, making it easy for people to find what they like. A fine Chenin Blanc from France was the big winner at our table.
We did eat, eventually, after some drinking and a lot of planning as to whether we'd get a starter and an entrée or skip the app and save room for dessert (the eternal question). Only two of us couldn't resist appetizers: I began with the squash salad, while my neighbour to the left went with the wood-ear mushrooms. Our warm and friendly server explained each plate's composition as he placed it in front of us. When my salad arrived, his head note was "You're going to hear me say 'squash' a lot right now." Indeed, three elements contained the root vegetable: cubes of sous-vide butternut, dots of squash purée, and squiggles of red pepper and squash emulsion, plus bits of crispy kale, tiny petals of pickled red onion, and a feathery dusting of Pecorino Romano cheese. I would have loved more of the pickled onions to balance the sweet richness of the squash elements, but otherwise I really enjoyed this plate.
My companion's mushroom dish (which she was kind enough to offer me a bite of) was completely different: dark, earthy, and rich, it was filling enough to have been a vegetarian main. The chewy wood-ear mushrooms were scored in a diamond pattern and grilled to meaty perfection, with a painterly swipe of red miso sauce, a scatter of edamame, and a few shiso leaves for brightness. I love a creative use of fungi, and this one's a winner. I was jealous.
On to mains!
I can never resist a scallop dish, and this one had white miso foam, fingerling potatoes, charred leeks, pork belly (yes please), carrot-ginger purée, and tomato-pepper cream. I found the latter element just a tiny bit strong for the delicate scallops (which were seared to perfection) but it worked nicely with the divine confit potatoes. Leeks were properly melting with a wee bit of nice char; the pork belly was luscious and not one bit flabby. The portion was generous and the dish very satisfying.
I also tried my friend's short rib with parsnip purée, Cipollini onions and five-spice jus: another winner, perfect for a snowy night, the meat cooked to yielding and the flavours warm and balanced. Yum. Someone else had the Cornish hen, stunningly presented with gnocchi, parsley root, and raisin purée, which I'd love to go back and try.
All three listed desserts made appearances on our table, though I didn't indulge. Violets are Blue involved lemon cake, violet jelly, olive oil ice cream, and basil foam. Midnight Chocolate starred a dark rum flourless chocolate cake surrounded by toasted meringues, caramel and fudge, which met with universal affection and quick spoons. Finally, Ginger All the Way, a dense spicy cake topped with white chocolate honeycomb, orange cream, and compressed persimmon. The person who ordered it professed her delight and didn't offer to share.
Service was pleasant, knowledgeable, and just the right amount friendly. We were there on a Tuesday night and it wasn't too busy, so we were able to take our time and catch up properly. Carben is a fine-dining experience, without any doubt, but you'd also feel welcome stopping in for just a drink and dessert, or sipping a late-night glass of wine at the bar. That's what makes a successful neighbourhood resto; the quality of Carben's menu and service also makes it a destination.
Recommended Articles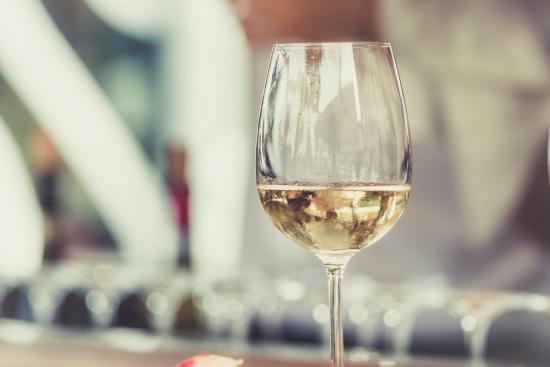 Last month marked the launch of Niagara's famous Icewine Festival, dedicated to celebrating one of Canada's famous and unique delicacies. The annual three weeks festivities includes concerts, tours, food pairings, and, of course, samples of one of the region's most well-known products.
Read full story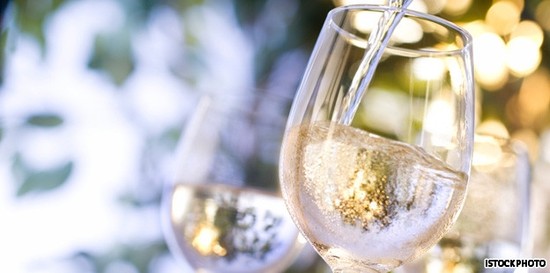 I have a few selections for you based on the July 21 release, but there are also a couple that come...
Read full story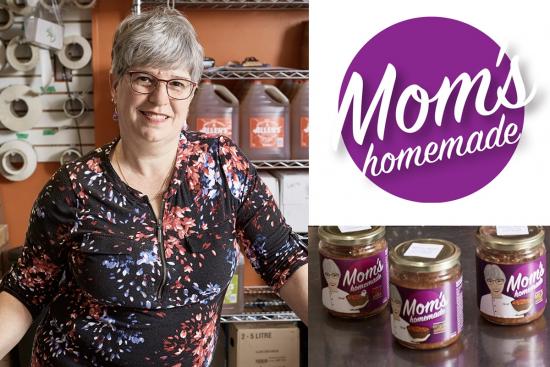 Mom's Homemade salsa plans to expand to new locations and introduce a new flavour!
Read full story
Comments (0)
*Please take note that upon submitting your comment the team at OLM will need to verify it before it shows up below.