Caring for a house in Ottawa
Fueled by economic growth, Ottawa's housing market continues to accelerate at steady rates and recent studies reveal that residential property prices could go up by 4% in 2019. Young, first-time buyers are the key players on the market and the properties that they choose most often are condos and townhomes in the $350,000-to-$500,000 price range. Just like the similar metropolitan areas in North American and Western Europe, Ottawa is also witnessing the "second city" trend, where buyers are starting to flock towards the suburbs, where prices are more affordable. Last year, the demand for housing in suburbs like Hintonburn, Barrhaven, and Elmvale Acres reached an all-time high and the real estate industry is experiencing healthy growth here.
Whether you decide to buy property in Ottawa City Centre or somewhere in the suburbs, it's essential to learn how to care for it. A well-maintained property is not only likelier to increase in value over time and provide a great ROI, but also reduce your insurance score, which predicts the likelihood of you filing a claim. The condition of your home is one of the insurance factors that you can actually control, so follow these tips to make your home safer, more comfortable, and cheaper to insure.
What risks are Ottawa homes exposed to?
Each city has its own risks and home insurance claims data from Ottawa identifies the top threats to a homeowner's property:
Strong winds – Ottawa is one of the windiest Canadian provinces, with winds that can get as strong as 100km/h and wreak havoc on your roof.
Heavy rains and thunderstorms - Ottawa has a significant amount of heavy rains during the year and, many times, rain turns into severe thunderstorms with hails, tornadoes or hurricanes. For example, in September 2018, two tornadoes formed in the Ottawa-Gatineau area, causing power loss and the destruction of hundreds of homes.
Flooding – the city is situated right on the Ottawa river, which, combined with heavy rainfall, increases the risk of overland flooding exponentially. For homes, flooding is a major risk factor because it affects their structural integrity, from the basement to the walls and the roof. This is one of the hardest types of damage to the repair, and the fact that many home insurers don't cover water damage make the job of Ottawa homeowners ever harder.
Freezing temperatures. In the winter, temperatures in Ottawa can get as low as -30 C during the day. Not only does this call for high quality heating appliances and home insulation, but also special attention in the home maintenance department. Ice damming is one of the most common problems in Ottawa homes, and it occurs when the ice ridge that forms at the edge of a roof prevents melting snow from draining and turns into a dam. This dam then starts to leak, affecting the walls, ceiling, and insulation system.
Not all these risks are covered by home insurance in Ottawa. For example, most policies cover general damage, such as fires, vandalism, hail damage, and wind damage, but, if you want to be protected against all perils, you may need to pay extra for additional coverage. Flash flood damage, earthquakes, pest damage, and general wear and tear aren't included in basic policies.
How to care for a home in Ottawa to prevent damage
Some home accidents are out of anyone's control. You can't prevent the next earthquake or stop a fire from spreading onto your property, but what you can do is minimise risk and invest in home maintenance to reduce costs.
Spring
Spring is a great time for extensive home maintenance, because you can inspect the damage caused by freezing temperatures and take preventive measures against the rainy season:
Hire an expert to inspect the condition of the drainage system. If you have noticed puddles forming around the house, you need to fix it as quickly as possible.
Inspect the exterior walls. Have they been affected by melting ice dams? Do you see signs of humidity or is the paint chipping off?
Service your AC unit so that it's ready for summer.
Consider replacing your windows. Outdated windows with poor energy efficiency allow the heat exchange to occur, which leads to mould, mildew, and higher energy bills.
Trim the trees if they are touching the electricity poles. Trees that interfere with energy lines can become a fire hazard.
Check the roof for leaks and any other signs of damage.
Summer
Early summer is the best season for getting home insulation, because the temperature outside is pleasant enough to live comfortably without HVAC appliances. Insulated homes have higher curb appeal, so if the money and energy-saving benefits of this home improvement haven't convinced you yet, consider this factor as well. Also in summer, check the condition of your exhaust vents to eliminate fire danger.
Fall
Fall home maintenance is all about getting your home ready for winter. If you have a chimney, make sure it's clean, because a clogged chimney is a huge health and safety hazard. Needless to say, you have to contact your heating maintenance company to make sure the boiler or central heating system are in order. Last, but not least, you can prevent damage to your driveway by inspecting it for small cracks. If you notice anything, get it filled as quickly as possible. Small cracks may look harmless now, but they will get much bigger when water gets inside, freezes, and expands.
Winter
Canadian winters are famously harsh, so any home exterior renovation project would be ruined by the weather. However, that doesn't mean you can't do anything to care for your home all winter. On the contrary, use this opportunity to focus on the interiors. Inspect the condition of the walls, repair or replace bathroom fixtures to prevent leaks, and tighten the locks to reduce the risk of break-ins.
Recommended Articles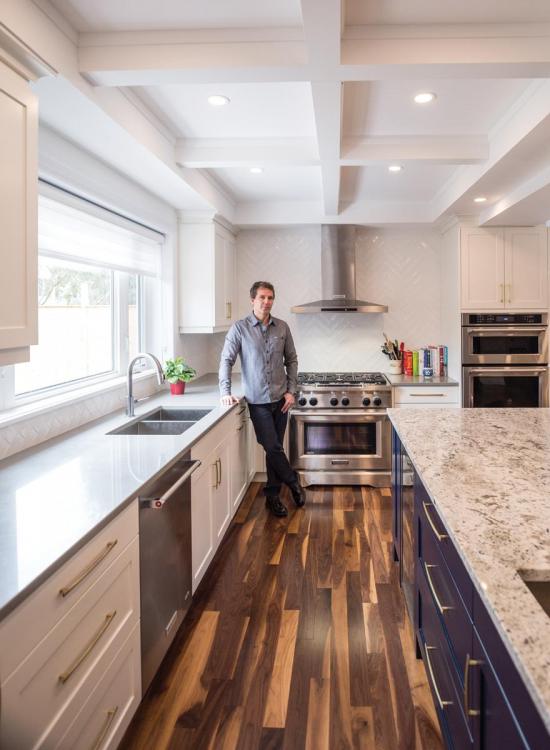 Niels Luettge is not in the business to simply design and build houses. He creates living spaces that reflect prospective home owners in their entirety. More than "functional," a job well done has to be aesthetically impressive and architecturally sound, while addressing the wish list of the client.
Read full story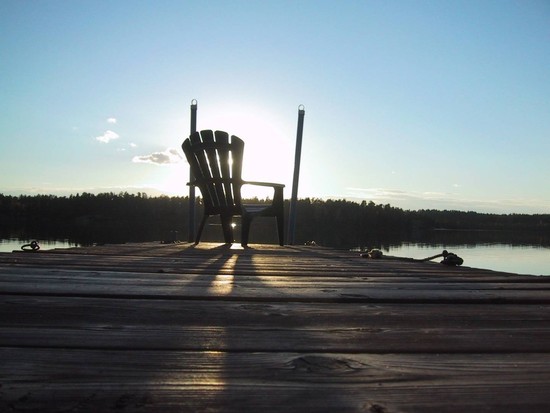 With the days getting longer, the breeze a little warmer and the sunshine a little brighter, everyon...
Read full story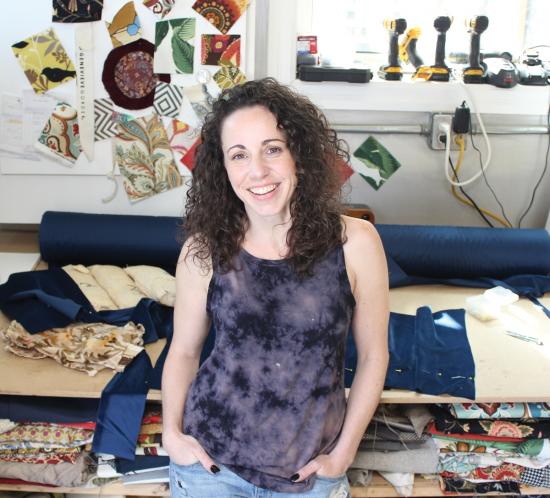 Brittany Martin of The Wooden Button Studio has been putting her spin on antique and mid-century modern furniture for four years, and her clients have come to know her for her fresh take on classic wooden pieces.
Read full story
Comments (0)
*Please take note that upon submitting your comment the team at OLM will need to verify it before it shows up below.