Travel
Carving Down the Powder Highway
Carving Down the Powder Highway
By

Kiernan

Orange
---
Every so often, life offers an opportunity too favorable to refrain from. For an entrepreneur, it could arise in the form of a very promising and potentially profitable business venture. To a toddler, the ideal opportunity could be something as simple as an empty swing in the park. But to a snowboarder, there is one thing that stands above all else: Pow.

"Pow" /?po?/ Noun
The best type of snow.
Fluffy and soft. Best when untouched.
Short for 'powder'. Is so soft and usually deep that it slows you down.
The sound a snowboard makes when carving through powder on a nice day is the most satisfying and soothing noise ever.
Ex: "We are gonna get some fresh 'pow' over night!"
"Let's go ride some 'pow faces'."

Today, we will discuss the opportunity of pow, as presented to a father and son. Five days, three mountains, and an unforgettable road trip down The Powder Highway, a legendary route that cuts through the British Columbian Rockies.
Our story of snow and glory began with us anxiously waiting at Macdonald Cartier International Airport for our flight to Calgary. It's now 6 AM, and it's unclear whether we're high on life or the two double espressos we've each had before heading out to the airport. Over the next few days, we were to explore the mountains surrounding Fernie, Kimberley and Panorama, and everything that laid in between. The mountains were relatively unknown to us, but the mystery only created more excitement and endless daydreams of the powder to come.
First Stop: Fernie.
Exit plane. Espresso. Pick up bags. Espresso. Pick up rental car… Espresso. On the road. The drive up to Fernie from Calgary was lined with rolling countryside, and as the Rockies drew closer, we knew that our adventure was just getting started. Fully caffeinated and blessed by the gods of hit radio, we made it to Fernie Ski Resort. The first thing on the 'to do' list: "Explore." What does "Explore" mean in the middle of January? Why, renting fat bikes and cruising down Nordic trails of course! From the resort, we rented two flashy Scott fat bikes. The helpful staff guided us to a wonderful shared use trail right at the base of the mountain. Mainly a groomed double track trail with a few snow shoe side-trails, it proved to be quite technical but enjoyable outing.
Next up, dinner. We chose Cirque at Lizard Creek Lodge. Located in a beautiful log ski chalet with ski in-ski out access, it's the perfect place for your après ski. And the food did not disappoint. We split the Surf and Turf Carpaccio and a Caesar salad, with the main course being Elk Steak and Beef Tenderloin, both served to perfection. We finished things off with a lemon tart and the gluten free chocolate bomb. Needless to say, we both felt like we went three-for-three on our selections. Just when it felt like the night was winding down, an old friend found us at our table, and arranged for us to get a ride in the snow cat. The sky was clear, the moon was bright, and we spent the next hour being regaled with endless tales of mountain top adventures from our lovely snow cat chauffer, as we laid down fresh corduroy for the next day's shredding.
The next morning, with our coffees down and boards on, it was time for us to hit the slopes. Fernie, blessed with steep fall lines and technical glades, turned out to be the most challenging mountain we faced on our journey. After our high-speed morning, we stopped for a mountaintop lunch at Lost Boys Cafe, where the view was only surpassed by their delicious and hearty meals. Stomachs full and still with a need for speed, we decided to kick it up a notch… literally. Climbing up to the absolute top of the mountain, we found ourselves at Polar Peak. It holds the title of being Fernie's highest skiable peak, topping out at 7000 vertical feet. Never in my life have I been afraid of heights, but standing at the edge of Polar Peak, looking down past my board to see what had to have been one of the steepest runs I have ever been on, I would be lying if I said I didn't have a couple butterflies in my belly.
After a few more runs and a quick nap, we headed into downtown Fernie for dinner. We ended up at Nevardos, a hip little Latin restaurant located in heart of the town. With a diverse selection of premium tequilas, flavorful food and relaxed atmosphere, it truly is a fundamental stop on your Fernie getaway. Among our favorite plates) were the Orange Chili Chicken Skewers, Pescado Tacos and Patacones. After dinner, we took a detour that led us to the famous Ice Bar. With vodka being served in glasses literally made of ice, it's worth the experience! We then called it an early night in preparation for our morning drive to Kimberly.
The next morning, we found ourselves on another beautifully scenic drive, this time from Fernie to Kimberley. It was time to hit the slopes again. Despite Fernie and Kimberley being only a couple hours apart, the terrain found at Kimberley was totally different. Kimberley Ski Resort is the ideal resort for any family ski vacation. Kimberley has a varied terrain that offers the perfect variety for riders of all ages and skill levels. Many of the runs are wide and the fall lines are direct, yet they remain unique, unlike anything else I've ever ridden. While not as extreme a mountain as Fernie, Kimberley still provided us with a challenge when we wanted it. The Glades at Kimberley were relatively open, and thanks to the extra room, you could carry more speed if you were up for it.
Post-skiing, we checked into the beautiful Mountain Spirit Resort, located at the bottom of the mountain. I slept while my Dad went off to cross-country ski at the Kimberley Nordic Center. While open both day and night, he experienced it at sunset and came back raving about it!, Kimberley is an old mining town that, while it used to differentiate itself with Bavarian-style architecture, is now diversifying itself. The must-eat restaurant in town is called Pedal and Tap. With a large craft brew selection and with a menu using manly local and organic ingredients, P&T is sure to have something for everyone. The one item on the menu that is an absolute must while visiting P&T is their famous Mucky Fries: hand cut fries, mozzarella, aged cheddar, maple bacon and green onions topped with housemade chipotle sauce. Yes, it is as good as it sounds! For the entrée, I opted for a cool twist on a classic, Wild Boar Meatloaf Medallions. Overall, we had a wonderful experience at Pedal and Tap, with my only wish being it was closer to home!
The next morning, we set out for Panorama, but before we could make it to our next mountain, we had to make a quick pit stop for lunch at the Fairmont Hot Springs. We enjoyed another twist on a classic to keep the trend going: a delicious elk lasagna prepared by the Bear Paw Bar and Grill. After lunch we took a load of and relaxed in the hot springs, and after the two previous days of riding, my body was thanking me. Hit the road and we're off to Panorama.
About an hour out from Panorama it started to snow and the closer we got the heavier it was. By the time we arrived in Panorama, they were not so much snowflakes as they were snowballs falling from the sky. This, now this, was Pow. Before we could even think about the next day's shredding, it was dinnertime first. T Bar and Grill at the Panorama Mountain Resort was tonight's destination. Located right at the base of the mountain, it really is your perfect après ski spot. Tonight's choice was the Steak Sandwich served on garlic bread. After a perfect dinner, it was off to bed early in preparation for fresh tracks in the morning.
Our morning started with a quick breakfast of a muffin and espresso at Lusti's Cappuccino Bar. Next thing we knew we were in line for the chair. The secret to holiday Pow is to make friends with the locals. On our first chair up we made friends with a Belgian and Australian who had both been living in Panorama the last few years. The two generously offered to let us tag along and follow them on the never-ending search for Pow. Needless to say, the two knew where to go. First run, nothing but fresh tracks. It was a wave of snow flying off the board at every carve, landing each compression in a massive pillow of snow. By the time we hit the bottom of the run we couldn't help but have a grin ear to ear. Each run was more fun than the last. Later in the afternoon we moved to the glades, chasing even more powder, and boy, did we find it. It proved itself to be a beautiful mountain with runs for all skill levels and a wonderful mix of technical and wide flowing glades. Panorama turned out to be a true boarder's paradise, and the perfect way to finish up the trip down the Powder Highway
Our strongest impression was the pride that these towns took in their ski culture. Regardless of which resort we were in, the people were what truly enhanced the experience, exhuming pride in the way that they spoke of their home, whether it be Fernie, Kimberley or Panorama. Each resort offered its own unique style and if we are blessed with an opportunity like this again, it would be tough to choose one over the other. We'd probably need to extend our stay so we could stay at each resort!
Recommended Articles
Looking for a vacation that combines culture, beaches, fun activities and fantastic food? No matter what you're searching for, Guadeloupe is just the thing.
Read full story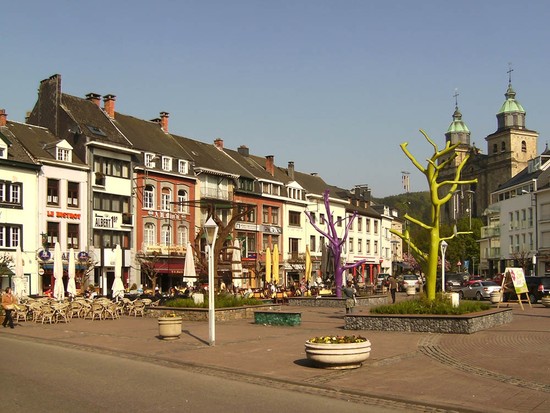 Featured Image: Wikipedia The interest in the exploits and sacrifices of Canadian soldiers and other...
Read full story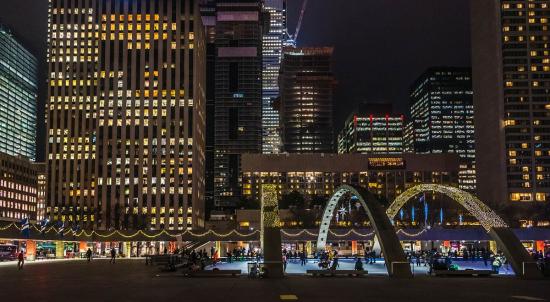 Breaking news! There is no snow on Toronto sidewalks. There was no slush, no ice during the 11 days in February I spent exploring the city, and I never once had to wear clunky boots.
Read full story
Comments (1)
*Please take note that upon submitting your comment the team at OLM will need to verify it before it shows up below.