Travel
Caveman Luxury at Kayakapi Premium Caves
Caveman Luxury at Kayakapi Premium Caves
Photos by Isabel Payne
Located in the touristy Cappadocia region of Turkey, Kayakapi Premium Caves offers a hotel experience like no other. Named after the historic neighbourhood in which it is located, a stay at Kayakapi means sleeping in luxuriously renovated caves initially built in the 18th and 19th centuries.
Each room is carefully designed to incorporate elements of what it was initially used for, along with a sense of comfort and homeliness that most of us wouldn't expect when strolling into a cave.
Since each cave served different purposes back when they were initially carved, the room interiors vary, with special secrets and surprises for their guests to discover.
My room came with a gorgeous Turkish-style seating area, a humongous bathroom complete with a large stone bath, and even my own personal Hammam. Upon exploration into other rooms (with their occupant's permission), I found that some rooms were designed with more western-style accommodations, while others boasted indoor swimming pools and hot tubs.
Despite this, there were still many constants to ensure that each of their guests had similar and comfortable experiences. Each room, for example, has an independent courtyard and outdoor seating area that offers a gorgeous view of the land below. They also keep their historical significance, and Kayakapi proudly highlights it with the interior design.
A sheet of glass covers large holes in the ground in some rooms, displaying where people once made wine. Others have walls with holes going through the corners, where animals were once tethered. On top of retaining historical significance, each room is named using the family name of those who owned it over 200 years ago.
Exploring the hotel's exterior is an adventure on its own. A short walk up from my suite led to a blossoming rose garden with a romantic view of the mountains and vineyards below. Heading to this garden early grants you a gorgeous view of the sunrise hitting the mountains, with hot air balloons dotting the sky as they gently float about.
Another short walk down the mountain will take you to the unrenovated area of this cave neighbourhood. While they are slowly renovating more caves to become future hotel rooms, some interesting caves still dot the area.
The House of Saint John the Russian is an interesting place to visit, as are the several Roman baths. A quick hike up the mountain brings you to its peak and a 360 view of Cappadocia in all its glory. This hike comes complete with visits from the local wildlife (in our case, a giant tortoise), and if you're lucky, beautiful wildflowers surround you like you're in a Studio Ghibli film.
If you've had enough of sightseeing and just want to relax, Kayakapi offers all the facilities you'd need never to leave the hotel. The onsite restaurant, the Maide Restaurant, cooks up fresh and delicious breakfasts, and in the evening, serves up luxuriously mouth-watering meals.
Close to the restaurant, you can relax by one of many swimming pools, which like everything else in the hotel, has a breathtaking view, or simply sit a spell in their guest lounge, where you can access computers as well as local and international newspapers.
Recommended Articles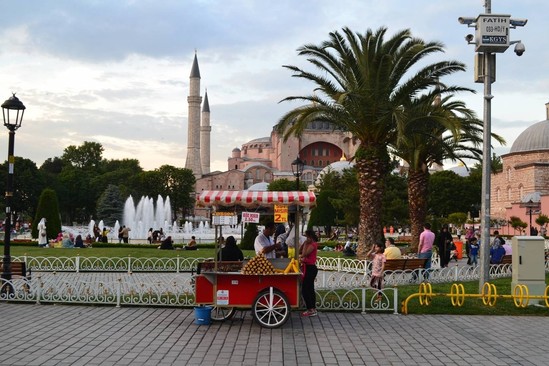 All photos taken by Isabel Payne. Dating back to as early as 660BC, Istanbul has a very colourful pa...
Read full story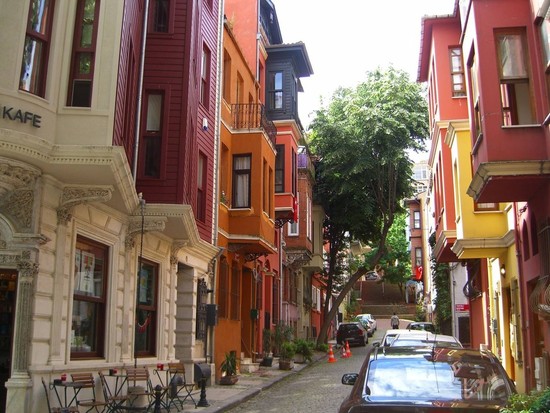 Introductory note: Istanbul, Turkey, has been described as the "City of the World's Desire" (a...
Read full story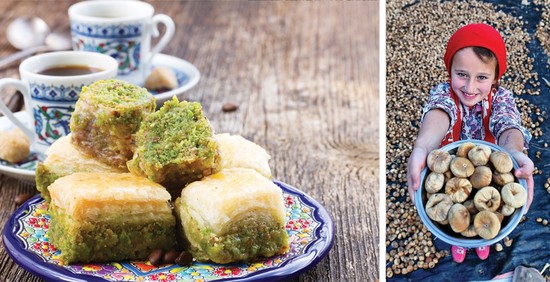 Turkey has shared many gifts with Canada over the years. Distinctive ebru water marbling art, decora...
Read full story
Comments (0)
*Please take note that upon submitting your comment the team at OLM will need to verify it before it shows up below.