Cayman Reboot
A British Overseas Territory, the Cayman Islands are unlike almost all other Caribbean Islands. As an international financial centre, residents are educated, affluent and benefit from the wealth of indirect taxation.
Head to the Cayman Islands for a personal system reboot. No green juice required…the hot sun, cool cocktails and delicious food of this luxury Caribbean destination is all you need to change your personal programming.
With some 50,000 inhabitants, Grand Cayman is the biggest and most populated of the three islands. Seven Mile Beach is public, so instead of being segregated in individual hotel compounds, visitors can wander down the sand and breakfast at the Westin, walk into the Ritz for a spa treatment or have drinks at the Marriott. There are no all-inclusives so the island feels like one big open resort.
Start your visit by shaking off the travelling fog with yoga on the beach. The sand underfoot makes it a little tricky to hold a pose, but with the waves gently crashing in and the instructor from Bliss Yoga leading the mind-calming, meditative movements, you will be well on your way to updating your personal system.
Reboot Options
Pet therapy Cayman style is a mid-ocean stingray experience. As you stand in the crystal clear, chest deep waters of the Stingray City sandbar, the rays swim to you like a pack of puppies. They're attracted by years of feasting on the cast-offs from fishing boats who stopped in the calm waters to clean their catch before heading into dock. The experience is completely natural. There's nothing preventing the rays from swimming away. If you stick your arms straight out in front of you, they nuzzle into you, seemingly wanting to cuddle. Many of the rays have been coming back for years and the locals have given them names. There are many options to get there. We went in style with Cayman Luxury Cruises.
With your serotonin level up, it's time to further destress with some kayaking and stand-up paddle boarding. Most hotels either offer equipment for use or have rental facilities beachside. The waters of Seven Mile Beach are calm enough to venture off straight from the beach. There are also kayak tour operators who offer tours through the mangrove forests. Keep an eye out for the iguanas that seem to drip from the trees like the melting clocks in a Dali painting. For a unique experience, opt for a bioluminescent kayak tour under the stars.
If scuba diving takes you to a Zen place, the Caymans are said to have the best diving in the Caribbean. Grand Cayman offers 171 dive sites with a choice of sunken wrecks, shallow dives or the western wall. The sites are heavily regulated and respected by operators who rotate locations to mitigate overuse. Little Cayman is the destination for serious divers who are crowd-adverse. Bloody Bay Wall is considered to be one of the best diving sites in the western Caribbean. New divers planning a dive vacation are encouraged to take their in-class courses before leaving home. The calm seas and clear waters also make for some of the best snorkeling.
If feet firmly planted on earth is the way you cruise, don't miss the observation tower in Camana Bay. The Escher-esque double helix stairs and the stunning undersea mosaic that rises from street level to the top floor makes it a must see. Admire the artistry of the tile work and note how the marine life and light levels change as you ascend to the top. It's spectacular. The whole Camana Bay development is an impressive new urbanism work/living development that includes offices, shopping, and some fantastic restaurants, all designed to maximize the experience for visitors and residents alike.
While the sun and sea rejuvenates your soul, head to a Spa to do the same for your skin. Walking through the doors of the La Prairie Spa at the Ritz Carleton is like entering a Krypton-like dimension. With dim lighting and the sound of water trickling, it is very cool but also classy. The staff is on par with that of a Michelin star restaurant. Who knew that a facial could leave you feeling so relaxed and noodly.
Feeding your Cells
Food on the islands is fabulous. Top chefs have opened restaurants and the farm to table movement is robust. Leading that trend is The Brasserie in Grand Cayman. Acclaimed American Chef Max Dean was on hand with master gardener Joel Walton of Plantation House Organic Garden and owners Lisa and King Flowers. Together they described how, until recently, only imported produce was coveted. But all that has changed and the single, struggling farmers market has now increased to two bustling markets where buyers arrive early to ensure they are not disappointed. The Brasserie is in the hub of Georgetown, a stone's throw from the busy cruise terminal, but it still manages to have an on-site garden. The restaurant also holds events and classes to promote sustainable cooking. Further, they have developed recipes to promote the consumption of a previously unconsumed fish that, although beautiful to divers, is destroying the local reefs. They share these recipes with other chefs during the very popular, yearly Cayman Cookout in order to help the cause.
A short flight away, on 19 km-long sister-island Cayman Brac, ultra-private Hotel Le Soleil d'Or has taken the sustainable table movement a leap further. Born as a refuge for friends and family, the resort works in harmony with the environment and the local population. Lunch at the 20-acre farm was like tasting vegetables and fruit for the first time. Everything was kissed with freshness and infused with hyper taste. Secluded and exclusive luxury might bring visions of excess and waste, but instead Le Soleil d'Or embodies sustainability.
Updating Your Drivers
Take some time away from the sun and visit the National Gallery in Grand Caymen. This little gem is likely the smallest national art collection you'll ever see, but considering there were no art supplies on the island until the 1960s, the collection is only going to grow. The museum offers workshops and lectures along with drop–in sessions that are open to the public.
You can't recharge your battery if you are herded on and off a bus for an hour-long ride from the airport to your hotel. Considering its 35 km x 13 km size, there are no long cab rides anywhere on Grand Cayman. Everything is close. In fact, Little Cayman is so small that walking to the airport is an option, passing trees full of rare red-footed boobies on the way. The main road intersects the landing strip. When flights are due to land, a car is pulled out to block other vehicles. With only 200 or so permanent residents, you are more likely to encounter an iguana.
Considered a luxury destination, the Caymans do offer budget options for those who don't mind trading a beach view for beach access. There are some big saving opportunities during May to November's off-season, but let's face it, it's winter that we need to escape from, not the warmer months.
If you are looking for the latest in all-inclusive, winter-busting southern destinations, the Caymans are not for you. Instead, Grand Cayman is a cosmopolitan destination that offers luxuries both big and small. Together with its two smaller sister islands, they are a safe, friendly and a highly recommended destination to reboot your system for foodies and sun seekers alike. Consider them one large anti-depressant for the soul. The hot sand and warm waters of the Cayman Islands will help you recharge your system.
WHEN YOU GO:
This is an island of bankers and brokers so wifi is available everywhere.
Safety. Feel confident that you are visiting a country that is completely safe.
It's the fifth largest banking centre in the world and the world's best domicile
for healthcare.
There are lots of annual festivals and events in the Caymans. From Pirates,
to cooking, legends tennis and open-water swimming, there is always
something going on.
Taxis on Grand Cayman are everywhere, but families be forewarned that
rates are per-person. A $2O ride in from the airport will cost each person
on board $20. Public transportation is currently almost non-existent so car
rental is a great option if you want to move around.
For those accustomed to the pre-paid southern holidays, be aware that most
hotels do charge an additional daily, per person resort fee.
Recommended Articles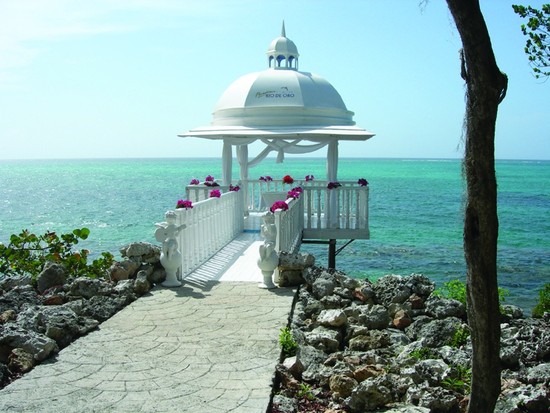 When my brother-in-law announced his intention to wed in Cuba, my wife Trine literally jumped for j...
Read full story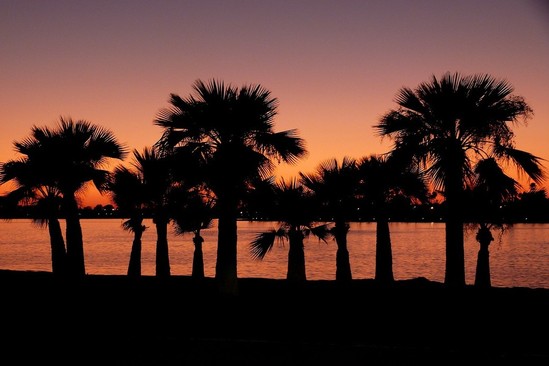 For this year's winter escape, get a hit of culture, history and, of course, warmth, by heading to...
Read full story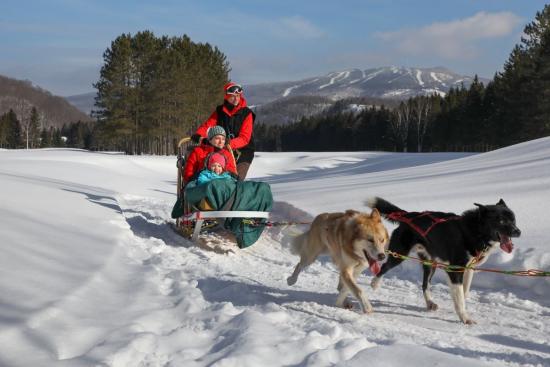 The most popular winter destination in Quebec, Mont-Tremblant offers an unparalleled playground to all those who love the outdoors and wide-open spaces.
Read full story
Comments (0)
*Please take note that upon submitting your comment the team at OLM will need to verify it before it shows up below.