Travel
Celebrate Winter With an All-Inclusive Adventure in the French Alps
Celebrate Winter With an All-Inclusive Adventure in the French Alps
"Hands up, baby hands up, give me your love…", calls shivering northerners to Club Med's sun-filled southern resorts but did you know that the company launched in the 50s offering Mediterranean beach vacations to French citizens also has ski resorts?
You might wonder if France is too far for a week of skiing and with no guarantee of snow conditions, is it worth it? Yes, yes absolutely! If you have taken a destination ski vacation before then you know that getting there involves, at the very least, one transfer and a shuttle. In other words, it is a full day of traveling. The beauty of flying to Europe is those evening flights. You fall asleep and before you know it you are there and the drive from the airport is so scenic that you almost wish it took longer. As the road winds its way up and up, you realize that at this altitude, they can't help but have snow. In fact, Europeans head to the French Alps because it has the highest elevations and the ski season is the longest.
Club Med has an astonishing 20 ski destinations and four of them are in the Haute-Savoie region where you can find the family-oriented and top-rated Club Med Peisey-Vallandry. Long before it became a ski destination, les Monts d'Argent were well known in the French Empire for their reserves of lead and silver that helped Napoleon's war efforts. (Still standing in the valley, is the École Française des Mines building that housed and schooled mining engineers.) After the mines closed, local metal workers headed to Paris in search of work. Talk of their beloved mountains drew the interest of friends and colleagues and before long a ski village was born.
In Peisey-Vallandry, skiing is a state of being. For generations, it's how they got around during the winter months. Unlike North American ski destinations were you ski at one individual resort with an occasional dual-mountain pass, the French government owns the lifts and the land. What this means is access to more terrain and the coolest double-decker gondola you've ever seen. Club Med guests benefit from a whopping 425 kilometres of skiable terrain. Take a lift up from this tiny, traditional mountain village and the terrain unfolds like a giant road map. The size is truly unbelievable.
Don't be nervous, beginners as well as experienced experts can ski from the top of most any peak. Thankfully, Club Med has partnered with the École de Ski Française (ESF). The ski school turns out skiers in a similar fashion to our Red Cross Swim program. The experienced guides will assess your skiing and group you with others of the same level. It is a great way to meet people and to really enjoy the skiing. The instructors are really good. Regardless of ability level, everyone will benefit from the lessons and more advanced skiers will love the off-piste terrain that is not skiable without the help of a local pro.
Bring your own equipment or rent, either way Club Med will set you up with a ski locker outfitted with boot dryers and space for a family's worth of skis. It's a convenient place to store your equipment and it keeps guests from trudging through the lobby with skis. Kids will love the kids clubs and adults will benefit from being able to ski all day without worrying about the little ones. In fact, you don't have to think about them until after dinner. Kids four-10 years head to Mini Club after breakfast and are kept active and entertained until parents pick them up at 9 p.m. Teens are kept busy at the Password Club and for an extra fee there is babysitting available for the little ones.
Non downhillers can take advantage of the gym or pool for fitness activities that run all day long or head outdoors and hike, snowshoe or cross country ski in the beautiful Vanoise National Park. Local businesses offer rentals and maps to get you on your way. The tourism office hosts weekly hour-long historic walks or if you're feeling more adventurous, they can recommend a Parapente (paragliding) excursion. For a taste of culture, visit a local farm to meet the award-winning cheese producing cows or hike up to the chapel of Notre-Dame-de-Pitié. The original structure, completed in 1727, was at the site of a spring whose water is said to have miraculous powers. Destroyed by an avalanche, its replacement sits at 1816 metres and offers Mass every Friday morning. A French national historic site, it is worth the walk.
After an active day, the Club's lobby area is the place to be. Cosy up to the oversized bar to get an après-ski beverage then sink into one of the huge red velvet sofas and relive your day's best run with your new found ski buddies or meet up with family members. It's always a hub of activity complete with finger foods and live music. Late afternoon and evening is also the busiest time at the on-site Carita Spa, so if you want a mid-week rub down make sure to book ahead.
Brush up on your "bonjours" before heading to Club Med. From the cool youngins' slugging skis in the rental shop to the dining room and front-end employees, the Club staff are super friendly and the greetings are seemingly endless. There is a real buzz. Their happy energy only enhances your stay.
The food is delicious and is buffet style so before leaving home, make sure your ski pants have an adjustable waistband. A team of 40 work with head chef, Marc Buchouau, who insists that recipes are respected. Twenty-five percent of the produce is sourced from local producers — quite incredible when you think that you are in a tiny mountain village with a guest to local ration of about 100 to one. A local bakery is tasked with making the 120 baguettes and 40-odd loaves of bread consumed each day and seven or eight varieties of local, and possibly the best, cheese are available. There are nightly themes that add a festive flair to meal time. When out skiing over the noon hour, you can pop into neighbouring Club Med resorts, Les Arcs or La Plagne, for lunch.
Rooms are well laid out with a barn-style door separating the kids sleeping area from the queen-sized bed. The resort is built into the side of the mountain so if you don't want to look at rocks, make sure to request a room with a view. You will be so tired when you flop into bed that it won't really matter if you don't. Separate toilet and shower area remind you that you are in France as well as the complete lack of face cloths — an odd little observation but North American moms do rely on wiping the wee ones down with them.
Guest visit from all over. We rubbed elbows with Brazilians, Israelis, Russians and, since it was a school holiday, lots of French. Make sure to book early. The resort is very popular with many families returning annually. It is almost always at 95 percent capacity. Getting there is a breeze with biweekly, direct Air Canada flights from Montreal to Geneva or Montreal to Lyon. Consider adding a few days to your trip to take in either of these great cities.
So, grab your skis, the kids and gets those hands up for a Club Med ski vacations.
Recommended Articles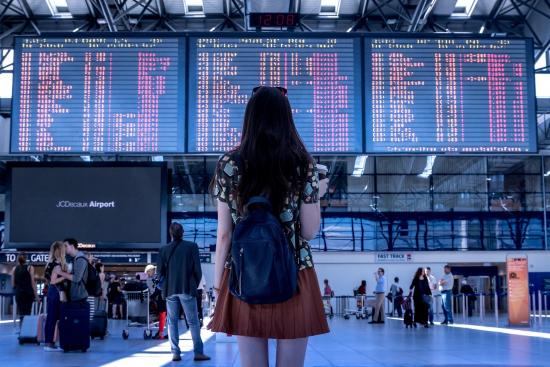 Travelling is often seen as an attainable luxury or unreasonable expectation
Read full story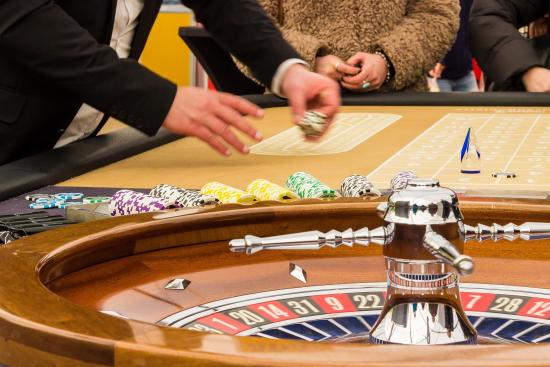 Huge news came out of Canada recently after casino and hospitality operator, the Great Canadian Gaming Corporation, otherwise known as TSX:GC, declared they were moving forward with plans for a premier casino resort to be developed on a large scale entertainment site.
Read full story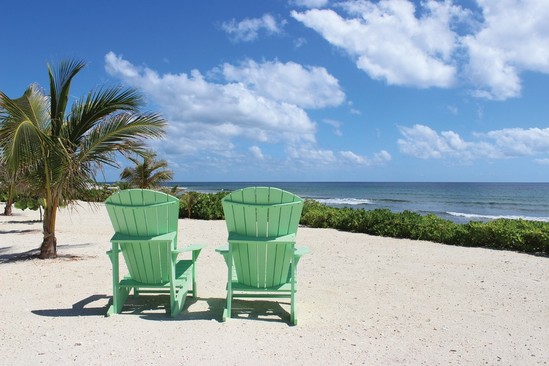 A British Overseas Territory, the Cayman Islands are unlike almost all other Caribbean Islands. As a...
Read full story
Comments (0)
*Please take note that upon submitting your comment the team at OLM will need to verify it before it shows up below.