CEO of TIFF Going Out with a Bang
Photo courtesy of TIFF
---
The Toronto International Film Festival is just upon us. Toronto will become Hollywood North as filmmakers, film buyers, and not to mention, film lovers will get their fix over the 11 day festival. Some people come to see stars and some to become a star. TIFF's impact on the global scale is huge. Not only because it is a predictor during awards season but because to have your film shown at TIFF propels you to another level.
There are many stars that will be attending this year's festival and recently I had a chance to speak with the biggest of them all, Piers Handling. Mr. Handling is the CEO of TIFF and the reason I call him the biggest star is because has overseen this festival go through some of it's most dynamic changes and make it the 'go to' festival. The stars who attend changes yearly but one constant is Mr. Handling and his pursuit of excellence.
People who attend multiple film festivals around the world may disagree on certain topics but one feeling that is universal is that TIFF is a well run machine. It is a festival that is very fan friendly and as someone who has been attending for years I appreciate that the organizers take feedback from their customers and implement changes to improve the overall experience.
This festival will be the last for Mr. Handling as he has decided to step away and pass the proverbial baton on. On a personal note, I have a lot of respect for him as he has always made time for me and he has absolutely no signs of ego. He is very much a team player and shares his successes with his wonderful team.
We recently had a chance to speak to him about this upcoming festival and how he was feeling about walking away.
Ottawa Life: How is everything coming along as you gear up for this year's festival?
Piers Handling: Coming together really well. It's a very exciting lineup and we have had some major announcements that will include some of the most anticipated films of the fall season like 'First Man', 'A Star is Born'' and other films that won awards at Cannes like 'Shoplifters', 'Cold' War'.
What can people expect to be different this year from previous years?
Roy Thomson Hall is currently undergoing a major upgrade. The screen will be double the size, very dramatic lighting, a new Dolby 7.1 sound system we will be draping it much more. It'll look fabulous. We have always been very proud of Roy Thomson Hall and this upgrade will make it even more exciting for people to go and see films. That's probably the biggest change. We still have Festival Street, using the same mix of cinemas. The big news circles around Roy Thomson Hall.
This is going to be your final festival. Can you talk about how you're feeling going into this knowing that the 2018 campaign will be your last as the head of TIFF.
I'm pretty excited. It's been a regular year in terms of traveling and I've gone to the usual festivals that I go to, seen a lot of films over the summer, I'm programming still so I've got 20 films as well as I programmed Platform this year, there's another 12 there. It feels to me like another year, obviously it won't be. It'll be my last year working the festival internally. I used to go to the festival before I joined it in its very early days. In a way, I'm looking forward to going back to just being a regular member of the public and going to see films and enjoying it in a different way. Obviously, I'll miss an immense amount of things, working with the people here, obviously working with the film industry around the world, the filmmakers, the producers, the sales agents, the distributors, studios that's been a phenomenal part of my life. Like everything when you move on and you have bittersweet memories and I'm looking forward to the next chapter. I don't intend to be someone who looks backwards. I know it's the right moment for me and the organization and I'm looking forward to the experience.
When you look back on your career at TIFF is there a singular accomplishment that you are most proud of?
It's always hard to say 'one thing' as I've been here for almost four decades. Building the building, (TIFF Bell Lightbox) was probably the biggest. It took ten years out of my life and other people's lives from beginning to end from the idea to actually opening the doors of the building. .It stretched me professionally and personally and was a huge amount of work. We raised almost $200 million dollars. To see it happen, and to have been a part of it for the first 8 years of its life has been remarkable. It's an institution, it's a landmark, it's a huge legacy and as I walk out the door, just being able to look at that and walk by it everyday and know that people are enjoying it and the films within it that we are showing on a daily basis are some of the best films being made around the world, and it's the reason we built the building.
There are other legacies too. For instance, seeing the festival move into the international position that it has moved into. That was an equal number one. That was hugely rewarding.
Is there a movie this year that you're excited for people to see this year?
I think 'A Star is Born' and 'First Man' are probably those two films that come to mind right off the top. Bradley Cooper and Lady Gaga in her first film role. It's a remake of a very famous film, it's been remade a coupe of times, I think this is the third remake. I think Bradley has really pulled it off as he stars in the film and directs the film. And I think Damien's (Chazzelle) 'First Man', first man on the moon, is a story I lived through, many people will remember. Ryan Gosling is very very good in the film. The two of them are reuniting after La La Land. So there are two films that jump off the page that people will be really excited to see.
Damien Chazelle has had a lot of fortune at the festival with Whiplash and La La Land. I honestly feel if that continues he need to be naming you or at least TIFF in his acceptance speech.
(Laughs) Yeah right!
TIFF goes throughout the year and one of the things I really admire about you is that not only are you a successful businessman but like myself you are a cinephile and you're very passionate about film. It's one of the things we have in common. Can you provide a comment on the evolution of Canadian film over the last several years? Even living here in Ottawa and seeing some of the local filmmakers, I am seeing such good work coming out and I'm grateful that we have a venue like TIFF to bring that front and centre. I'm interested in your opinion on the current state of Canadian film.
I think it's undergoing a pleasant resurgence. I think there is a number of young filmmakers who are making some very good work. I was part of the first Toronto wave in the 80's where people like Egoyan, McDonald, etc started to make their films and it was a very exciting time in Toronto and I think there is a bit of that happening now in Canadian cinema. It's low budget filmmaking and it's very personal. People making different, exciting, quirky work. I think it's recovered a new momentum and resiliency and focus that I think it's really interesting and very diverse. Things are beginning to happen in Canada in a very interesting way.
When you look at your legacy with TIFF, how do you want to be remembered?
Somebody who fought really hard for film culture, for the diversity of voices in film culture that really celebrated the achievements of international voices, independent voices from around the world. That's absolutely the legacy I want to leave behind.
Now I know you have been dying for this moment so let's get into some rapid fire questions because I know you loved it last year.
Is your favourite movie still Pierrot le Fou?
Sure, why not, put it down.
At the end of the festival, will there be a big going away party for you and if so can I come?
There are a couple of things happening during the festival but not at the end of the festival. It's all at the front end, the first Friday and the first Sunday.
(Interviewers note: Piers never confirmed my attendance)
When you leave is there any memento or item that has any sort of significance that you're going to make sure you take with you?
In my office?
In your office or the TIFF landscape?
That's a tough one because my office is full of posters and memorabilia, and photographs and I'm taking all of that with me that's for sure.
Here is one of the many ways that you differ from most people. When most people walk down the street and see a Julia Roberts or a George Clooney they get very excited but not you because you get to speak to these people all the time. Is there a celebrity that you're actually excited to see this season?
I like Nicole Kidman. She's coming back and has been here many many many times and is in a few good films this year.
Next year will attend the festival?
Oh yeah I plan on attending. I've always wanted to go as a member of the public. I used to go in the early early days before I started to work here. I went to almost all of them and missed a couple. I haven't been to this festival as a member of the public since 1981 so I'm looking forward to 2019 to actually attending the festival.
Thanks for everything Piers!
Thank you Keith.
Recommended Articles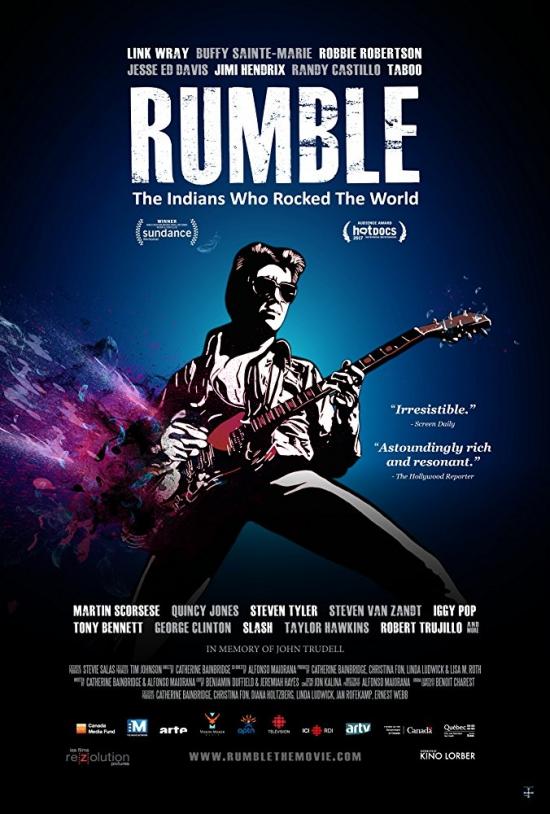 TIFF is back in Ottawa to show off some of Canada's Top Ten!
Read full story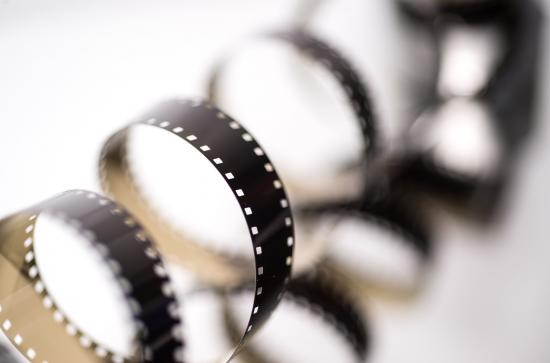 The hangover is just about over. It lasted longer than expected. Of course I am referring to my hangover from the Toronto International Film Festival (TIFF).
Read full story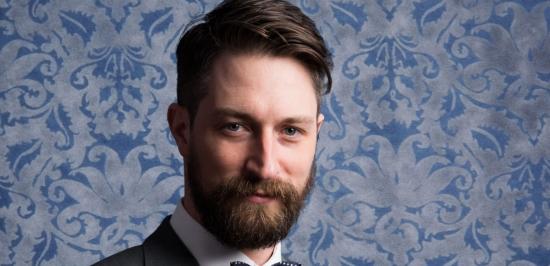 Dedicated to building connection through music, Upbeat! Productions, under the artistic direction of Roland Graham, is proud to present audiences in the nation's capital with two exceptional year-round music series: Concerts by the Canal and the Master Piano Recital Series.
Read full story
Comments (0)
*Please take note that upon submitting your comment the team at OLM will need to verify it before it shows up below.