Food & Wine
Cheesin and Pleasin at Ottawa's Very Own Cheese Soirée
Cheesin and Pleasin at Ottawa's Very Own Cheese Soirée
The most recent premiere event on Ottawa's foodie calendar, put on by Ingenium Canada/Canada Agriculture and Food Museum, was the pinnacle of Cheesdom, providing attendees with a night full of raclette, fondue, and tasting (along with making) stations. Ottawa's very own Cheese Soirée introduced guests to a roomful of new up-and-coming businesses with exciting things happening. Here are some of the interesting things that we discovered!
Vodka can be made from milk…..
Using artisanal distilling techniques combined with cutting edge science, the folks over at the Dairy Distillery are creating new opportunities for dairy farmers and reducing waste by transforming unused milk sugar into "an incredibly clean and smooth spirit". In order to make cream (and subsequently cheese and yogurt), milk is often sent from dairy farmers to factories for processing. When this process occurs, a sugar rich liquid called milk permeate is produced. Often unused, most of this milk permeate is dumped, which subsequently creates a strain on dairy farmers (due to disposal costs) and on the environment. Omid McDonald (founder/CEO of Dairy Distillery), however, saw an opportunity concerning this unused product and, together with the University of Ottawa, has perfected a process to convert milk permeate into an "unbelievably smooth spirit". This spirit, aptly named Vodkow (get it?), has the same crisp, clean taste of vodka without the extreme burn and bitterness that most of the hard stuff has. Vodkow is currently bring sold online!
You don't have to settle for plain jane pickles and onions….
With a shared kitchen on Canotek Road, Top Shelf Preserves have been hard at work making pickles, jam, and marmalade (among other things) since 2013, under the direction and ownership of a local lady named Sara Pishva. With flavour combos like Jalapeno Garlic Jelly (a popular choice and sell-out at the Cheese Soirée), Rhubarb Raisin Chutney (the ultimate cheese condiment), and Spicy Pickled Carrots (with Korean chili flakes and local garlic), you can certainly find a perfect gift for the happy hostess in your life. Food preserving and canning is a great way to enjoy fresh flavours of local and seasonal food all year long, and you can find these cool condiments in over 35 shops in and around the city, including Herb and Spice, Dreamweaver Boutique, and Pot and Pantry.
There's a new brewery in town….
Producing some of Ottawa's finest craft products, Overflow Brewing Company has set up shop on Kalader Ave. in Ottawa's Ridgemont neighborhood. With a versatile event room, one of Ontario's largest tap rooms, and 8 varieties of beer and hard apple cider, they "offer a tasting experience like no other". While you can find their brews in restaurants around the city (think Stofa and Ministry of Coffee), a trip to their venue for a pre-game pint or some tasting and tunes makes for a fun night out.
There isn't just one kind of mustard...
Established in 1948, Kozlik's produces handmade mustard in small batches and has remained family owned and operated to this day. With a 60 year-old recipe that has remained unchanged, so has their commitment to sourcing the finest quality ingredients to make the best tasting mustard possible. Crafted with 100% Canadian mustard seed, they source as many ingredients possible from local suppliers. Deeply committed to natural ingredients and socially responsible business practices, their mustards are all non-GMO, gluten-free, and contain no additives or preservatives. Whether you like it crunchy, spicy, or full of flavour, they've got a mustard for you!
Recommended Articles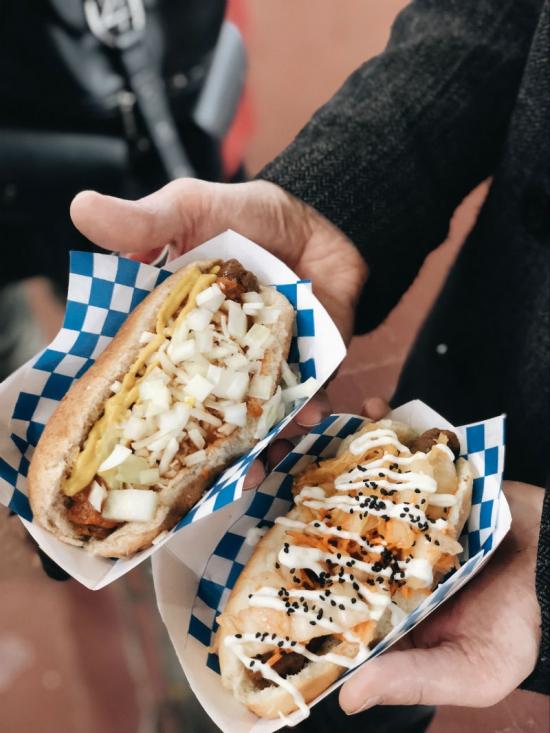 Ottawa's Vegan Market took place this past weekend and it brought to light some epic choices when it comes to this particular niche.
Read full story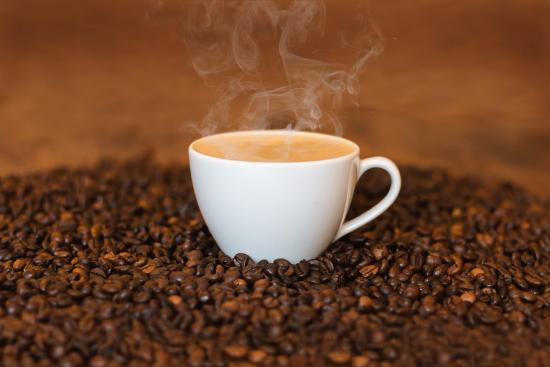 With 20-years writing about Ottawa life we think we have a pretty good idea of the best of what this city has to offer. In this new weekly summer series we'll share it with you. From our top picks of hotels, live music venues, local brews, bands and more, check, share and discuss #OLMBest every Monday!
Read full story
Comments (1)
*Please take note that upon submitting your comment the team at OLM will need to verify it before it shows up below.