China actively promotes common prosperity and development of all ethnic groups
Ottawa Life Magazine has been publishing a Canada-China Series since 2013. The series focuses on bi-lateral interests, business affairs, people-to-people relations, Chinese culture and the Chinese diaspora in Canada. Since 2018 there has been tension in the Canada Chinese political relationship. Ottawa Life Magazine has continued and will continue to publish relevant information related to the bi-lateral relationship, including stories, columns and editorial features that present issues from the Chinese perspective, as well as from the Canadian government and other Canadian stakeholder points of view.
---
by CONG Peiwu, Chinese Ambassador to Canada
Like many countries in the world, China has been a united multi-ethnic country since ancient times. Throughout its long history, all ethnic groups in China have been interdependent and in close contact. They have integrated with each other and shared weal and woe, forming a pluralistic and integrated pattern of the Chinese nation and jointly promoting national development and social progress. Currently, the fifty-six ethnic groups in China live in unity, friendship and harmony.
Since the founding of the People's Republic of China, the Communist Party of China (CPC) and the Chinese government, based on its national conditions, pioneered a correct path to resolve ethnic issues with Chinese characteristics. They have established and implemented the ethnic policy featuring ethnic equality and unity, regional ethnic autonomy and common prosperity of all ethnic groups. China insists that all ethnic groups are equal, and that all ethnic groups enjoy equal rights to take part in administering state affairs, enjoy the freedom of religious belief, have the right to use and develop their own spoken and written languages, and enjoy the freedom to preserve or change their own folkways and customs. China attaches great importance to ethnic unity, safeguarding the legal rights and interests of ethnic minority groups, and accelerating the economic and social development of the areas inhabited by ethnic minorities. China implements regional ethnic autonomy. In addition to five autonomous regions for ethnic minorities including the Inner Mongolia Autonomous Region, the Guangxi Zhuang Autonomous Region, the Xizang Autonomous Region, the Xinjiang Uygur Autonomous Region, the Ningxia Hui Autonomous Region, China has established another 150 ethnic autonomous areas.
Guided by the aforementioned policy, the areas inhabited by ethnic minorities in China have undergone earth-shaking and historic changes. The economic and social development in these areas has achieved leapfrog development. The right of ethnic minorities to participate in administering state affairs, the freedom to use and develop their own spoken and written languages, and the freedom of religious belief are fully guaranteed. Their cultural heritage, cultural relics and historical sites are well preserved. The 55 ethnic minorities in China have their own deputies to the National People's Congress (NPC) and members of the National Committee of the Chinese People's Political Consultative Conference. Among the deputies to the 13th NPC, there are 438 representatives from ethnic minorities in China, accounting for 14.7 percent of the total. Especially since the 18th National Congress of the CPC, more than 30 million people have been lifted out of poverty in areas inhabited by ethnic minorities. From 2010 to 2018, the Uygur population in Xinjiang increased by 2.55 million, much higher than the 14% growth rate of the whole population in Xinjiang.
Regrettably, some Western politicians, in total disregard of facts, maliciously hyped up the so-called "genocide" and "forced labor" in Xinjiang, made up lies, slandered and attacked China's ethnic policy. But in face of facts and truths, their political tricks are full of loopholes, and such attempts are doomed to fail.
As a typical immigrant country and a multi-ethnic society, Canada upholds a diverse and inclusive cultural environment. Seeing is believing, and justice lies in the hearts of the people. Friends from Canada and other countries are welcome to listen more to objective voices about China, visit more places in China, and learn more about development and progress of the areas inhabited by ethnic minorities in China.
Photo: Ling Tang
Recommended Articles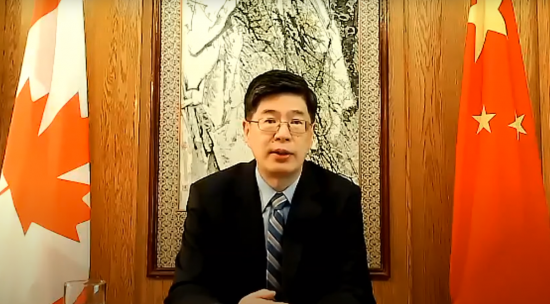 The Chinese Ambassador to Canada says that Canadians Michael Kovrig and Michael Spavor (the two Michaels) are in good health and suggested that the China-Canada bi-lateral relationship could be reset
Read full story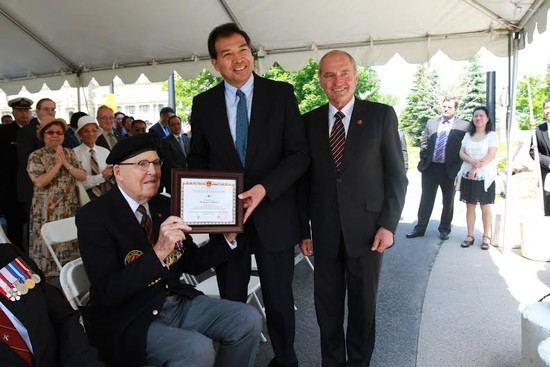 Mr. George S. MacDonell, Ambassador Luo Zhaohui and Senator Joseph Day (left to right).  Ambassad...
Read full story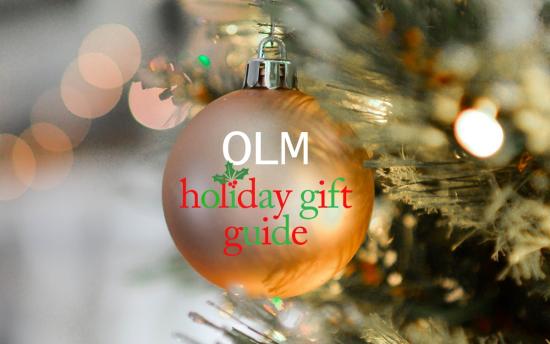 Our annual holiday gift guide is here! Whether you're looking for a nice gift for a loved one or a last minute gift for your boss these affordable — but awesome! — gift ideas are guaranteed to please.
Read full story
Comments (0)
*Please take note that upon submitting your comment the team at OLM will need to verify it before it shows up below.