Politics
China Plays a constructive role in pushing for an early resolution of the Ukraine crisis.
China Plays a constructive role in pushing for an early resolution of the Ukraine crisis.
By Zhao Yong, Chargé d'affaires, a.i. of the Chinese Embassy in Canada
The recent Ukraine crisis has caught the world's attention. China finds it deeply regrettable that the situation in Ukraine has come to where it is today. China stands for peace and opposes war. Ukraine should not be a frontier for confrontation between major powers.
China takes a consistent, objective and fair position on the Ukraine issue. China makes a conclusion independently based on the merits of each matter. As a Chinese proverb puts it, it takes more than one cold day to freeze three feet of ice. The situation in Ukraine has become what it is today for a variety of complex reasons. Just as President Xi Jinping said in his virtual summit with the leaders of France and Germany, the sovereignty and territorial integrity of all countries must be respected, the purposes and principles of the UN Charter must be fully observed, the legitimate security concerns of all countries must be taken seriously, and all efforts that are conducive to the peaceful settlement of the crisis must be supported. This is China's most authoritative position on the Ukraine issue.
As things stand, the two priorities the international community must focus on are to push for peace talks and prevention of a humanitarian crisis. All sides should jointly support Russia and Ukraine in having dialogue and negotiation that will lead to a ceasefire, produce results and lead to peace as soon as possible. And all sides should create conditions to that end. China has been taking concrete actions to promote peace talks ever since the conflict broke out. On the second day of the conflict, President Xi Jinping spoke to President Vladimir Putin on the phone and expressed China's desire to see Russia and Ukraine hold peace talks as early as possible, to which President Putin responded positively. President Xi also held virtual meetings with or spoke on the phone with U.S. President Joe Biden, European Council President Charles Michel and European Commission President Ursula von der Leyen and other leaders for an early resolution of the Ukraine crisis. Member of the Political Bureau of the CPC Central Committee and Director of the Office of the Central Commission for Foreign Affairs Yang Jiechi met with U.S. National Security Advisor Jake Sullivan. State Councilor and Foreign Minister Wang Yi maintained close communication with foreign ministers of many countries including Canadian Foreign Minister Ms. Mélanie Joly to exchange views on the Ukraine crisis. These are all concrete efforts made by China to prevent further escalation of the situation in Ukraine. Our just position and constructive efforts, witnessed by all, have received the understanding and support of the international community, especially the vast developing world.
Efforts should be made to avoid civilian casualties and prevent a humanitarian crisis. China proposed a six-point initiative on the humanitarian situation in Ukraine: first, make sure that humanitarian operations abide by the principles of neutrality and impartiality, and avoid politicizing humanitarian issues; second, give full attention to the displaced persons in and from Ukraine, and provide them with proper shelter; third, ensure the protection of civilians, and prevent secondary humanitarian disasters in Ukraine; fourth, provide for safe and smooth humanitarian aid activities, including providing rapid, safe and unimpeded humanitarian access; fifth, provide for the safety of foreign nationals in Ukraine, allow them safe departure and help them return to their home countries; sixth, support the UN's coordinating role in channeling humanitarian aid and the work of the UN Crisis Coordinator for Ukraine. China has provided multiple batches of emergency humanitarian assistance to Ukraine, and sent supplies to European countries receiving large numbers of refugees. China will stay in touch with the EU to prevent a bigger humanitarian crisis. At present, what the civilians in Ukraine need the most are food and sleeping bags rather than machine guns and mortar rounds.
China has always believed that sanctions are never effective means to solve problems. What is needed to solve complex issues is a cool head and a rational mind, not adding fuel to the fire which only intensifies the situation. The pursuit of peace requires negotiation and consultation, not sanctions and confrontation. China has been doing its best for peace and will continue to play a constructive role.
Recommended Articles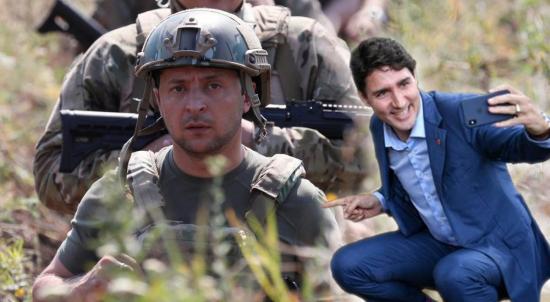 Trudeau's lecture on leadership and democracy—especially given the juxtaposition between Canada's faux crisis and Europe's real and heartbreaking crisis—did not go well.
Read full story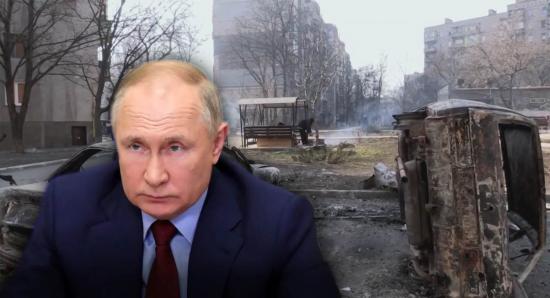 Not only Mr. Putin, but many prominent Russians tell themselves all the time, and actually believe. . .that Russia is a great power, and a peer competitor (or peer opponent) of the United States of America.
Read full story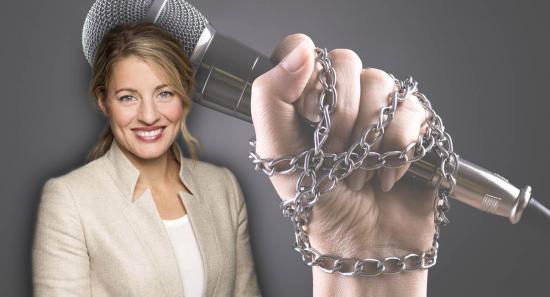 Minister Joly's mandate shows that the government can cut off access to foreign media in the name of politics, completely circumventing the right to freedom of information, freedom of expression, and freedom of the media.
Read full story
Comments (0)
*Please take note that upon submitting your comment the team at OLM will need to verify it before it shows up below.