Politics
China to Provide New Opportunities for the World Through High-level Opening up.
China to Provide New Opportunities for the World Through High-level Opening up.
"China has been, now is, and will continue to be an ideal investment destination for Canadian enterprises."
– Chinese Ambassador to Canada, Cong Peiwu (PHOTO: timschina.com)
---
By Cong Peiwu, Chinese Ambassador to Canada
Which stage has China's opening up reached? Will China stay committed to opening up to the outside world? These two questions with great concern of the international community were answered clearly on the recently concluded 20th National Congress of the Communist Party of China (CPC).
In the first decade of the new era since 2012, China has been pursuing a more proactive strategy of opening up, advancing a broader agenda of opening up across more areas and in greater depth.
In the past ten years, China's opening up has reached an unprecedented height. China has become a major trading partner for more than 140 countries and regions, with an average annual growth of 5.4 percent in trade in goods and its global market share rising from 10.4 percent to 13.5 percent. It has remained the world's largest trader in goods for five consecutive years since 2017. The volume of trade in services continued to increase and registered an average annual growth rate of 6.4 percent, remaining second in the world for many years. China's emerging trade in services, such as knowledge-intensive services, developed strongly, with an average annual growth of 9.3 percent in imports and exports. The annual growth rate of imports of telecommunications, computers, and information services averaged 24.7 percent, while that of financial services averaged 12 percent. China's actual use of foreign direct investment (FDI) has expanded from USD 113.3 billion to USD 173.5 billion, growing at an average annual growth rate of 4.8 percent. The country has been the second-largest recipient of foreign direct investments worldwide since 2020. Moreover, the Belt and Road Initiative has been welcomed by the international community both as a public good and a cooperation platform.
The fifth China International Import Expo (CIIE) concluded in Shanghai on November 10. As the world's first import expo held at the national level, the CIIE has been held as scheduled annually since 2018, attracting exhibitors from more than 100 countries and regions every year. In addition, the cumulative intended turnover of the CIIE since its inception approaches USD 350 billion. The CIIE has become a showcase of China's new development paradigm, a platform for high-standard opening-up, and a public good for the whole world. It vividly shows that China's huge market has offered broad opportunities for the world. Over 60 Canadian companies and institutions participated in the fifth CIIE, including many old friends returning after attending previous CIIEs. The CAC Group, a Canadian company engaged in the sustainable health industry, has participated in the CIIE for five consecutive years and signed contracts worth USD 20.5 million this year. Loop Energy, which made its debut at the trade fair this year, empowered the new energy buses of China's Nanjing in 2019 with its hydrogen fuel cells. Now 70 percent of its products are manufactured in China, which also supplies the Canadian market.
The 20th CPC National Congress emphasized that China is committed to its fundamental national policy of opening to the outside world and pursues a mutually beneficial strategy of opening up. China cannot develop in isolation from the world, and the world also needs China for its development. Through over 40 years of relentless reform and opening up, China has created the twin miracles of fast economic growth and long-term social stability. The Chinese economy has great resilience, potential and latitude. Its strong fundamentals will not change, and it will remain on a positive trajectory over the long run. China's door will never be closed. It will only open still wider.
As was pointed out by President Xi Jinping, history tells us that bloc confrontation cannot solve any problem and that bias will only lead to disaster. Countries should respect each other, seek common grounds while reserving differences, live together in peace, and promote an open world economy. No one should engage in beggar-thy-neighbor practices, building "a small yard with high fence" or creating closed and exclusive clubs. Division and confrontation serve no one's interest. Only solidarity and common development is the right choice to make.
China has been, now is, and will continue to be an ideal investment destination for Canadian enterprises. Since the establishment of diplomatic relations, history has shown that China-Canada cooperation meets the fundamental interests of both peoples. Tim Hortons, which owns over 500 stores in China now, sees its net revenue in China in the third quarter of 2022 exceed 300 million yuan, up by 67.9 percent year-on-year. Lululemon's revenue in China is growing at a three-year compound annual growth rate of nearly 70 percent. In the future, China will pursue Chinese modernization on all fronts, increasing the middle-income population to more than 800 million in the next 15 years, further unleashing the market potential. Decoupling from China means decoupling from the future and opportunities. We hope that the Canadian community will actively contribute to the development of China-Canada relations, inject more positive energy into the bilateral relationship and bring more tangible benefits to the people of both countries.
Recommended Articles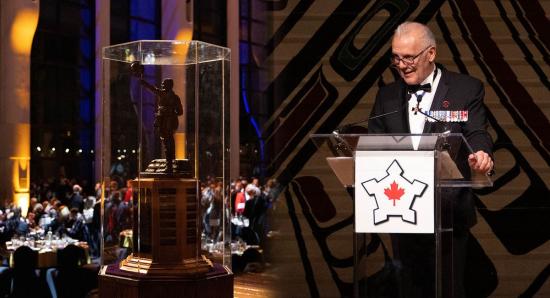 Under the Liberal government, it has become Orwellian as purveyors of 'correct speak' have spread like a plague from government departments to outside organizations that receive funding from the government.
Read full story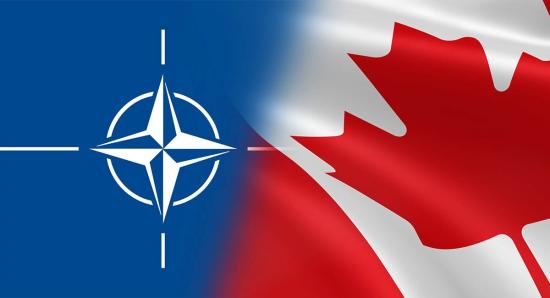 Even within developed countries that are not actually splitting up, consensus has become a rarity
Read full story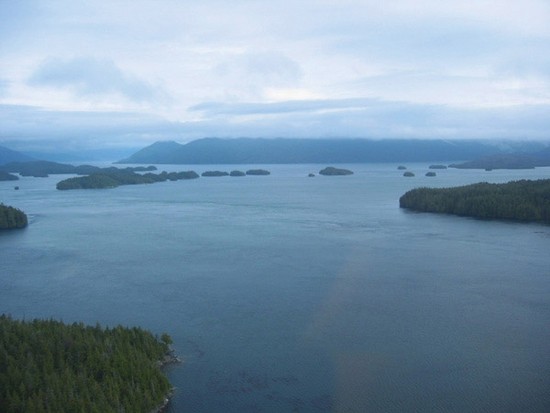 By Anna May Burke For decades, Canada has worried about its image abroad as a country that merely ex...
Read full story
Comments (0)
*Please take note that upon submitting your comment the team at OLM will need to verify it before it shows up below.