Politics
China's Rural Vitalization Strategy Contributes Chinese Solution to Global Rural Issues
China's Rural Vitalization Strategy Contributes Chinese Solution to Global Rural Issues
ABOVE: An agricultural researcher checks tea crops.
---
By Cong Peiwu, Ambassador of the People's Republic of China to Canada
"I see new changes of Yanwowan village every time I come here." That is what every visitor coming to Yanwowan village says. The transformation of the village in central China's Hubei Province has gone through is largely attributable to the ten-year effort of entrepreneur Xu Zhixin. Ten years ago, Xu returned to his hometown for poverty alleviation. Realizing a sound ecological environment is the most defining feature of the countryside and the most important prerequisite for China's rural vitalization drive, he started his career from leading the villagers to restore the environment. Xu, who saw the transformation of growth models as the key to shaking off poverty and realizing prosperity, set up mechanisms for achieving common prosperity. While allowing some people to become prosperous first, he then encouraged these people to give a helping hand to those following in their wake. Last year, the average annual income of local villagers exceeded 10,000 yuan. Today, the once barren mountains of the village are home to gardens and orchards. The once muddy roads of the village have been replaced by asphalt roads. With thriving industries, the village has taken on a new look. And the transformation of Yanwowan is just one vivid example of the great changes happened in the countryside of China.
Since ancient times, China has always underlined the importance of agriculture and seen it as a matter of national significance. China believes that issues relating to agriculture, rural areas, and rural people are fundamental to China as they directly concern the country's economy and people's wellbeing. To address these issues, Chinese President Xi Jinping put forward the Rural Revitalization Strategy in 2017. China is poised to basically attain agricultural and rural modernization by 2035. By 2050, rural areas in China will experience all-around vitalization. In the past five years, China has focused on key matters, integrated resources and forged synergies. It has worked faster to realize agricultural modernization, stabilize and increase agricultural production, making rural areas beautiful communities in which people live and work in peace and contentment. China's achievements are as follows.
First, the country has made new progress in rural industries, with quality, returns, and competitiveness of agriculture being enhanced. China's annual grain production has stayed above 650 million metric tons for years. China has improved the industrial, production, and operational systems in the agricultural sector. In 2021, the rate of mechanization of crop planting and harvesting was above 72 percent, while the conversion rate of agricultural processing reached 70.6 percent. China has promoted integrated development between the primary, secondary and tertiary industries in rural areas, with new industries and business models such as leisure, sightseeing, and e-commerce flourishing. Innovation and entrepreneurship in rural areas is brimming with vitality.
Second, people's livelihood in rural areas has leaped to a new level. China has secured a complete victory in the battle against extreme poverty. The 98.99 million people in rural areas who were living below the current poverty threshold all shook off poverty, while all the 128,000 impoverished villages got rid of poverty. Water, electricity, roads, telecommunications and other infrastructure facilities in rural areas have been upgraded, and basic public services have been steadily improved. From 2017 to 2021, the annual per capita disposable income of Chinese rural residents increased by 28.9 percent in real terms.
Third, the environment of rural areas shows a new look. Green development of agriculture has been significantly advanced. And development modes feature intensive use of resources, input reduce, clean production, waste recycling and eco-friendly industries are in place. The rural living environment and the appearance of villages have been drastically improved.
China's rural revitalization is a long-term task with historic significance. And we will work away at issue by issue, year in and year out. The just-concluded 20th National Congress of the Communist Party of China last week further proposed to comprehensively advance rural revitalization across the board.
We will continue to put agricultural and rural development first, pursue integrated development of urban and rural areas, and facilitate the flows of production factors between them. We will move faster to build up China's strength in agriculture and steadily promote the revitalization of businesses, talent, culture, ecosystems, and organizations in the countryside.
We must reinforce the foundations for food security on all fronts. We will work to gradually develop all permanent basic cropland into high-standard cropland. We will invigorate the seed industry, support the development of agricultural science, technology, and equipment. With these efforts, we will ensure that China's food supply remains firmly in its own hands.
We will adopt an all-encompassing approach to food, develop protected agriculture, and build a diversified food supply system. We will foster rural industries with local features to create more channels for increasing rural incomes. We will consolidate and expand our achievements in poverty alleviation and help areas and people that have just shaken off poverty build their own momentum for growth. We will develop infrastructure and public services in rural areas in a well-planned and coordinated way and build a beautiful and harmonious countryside that is desirable to live and work in. We will improve the systems for supporting and protecting agriculture and the rural financial services system.
China's rural revitalization strategy has not only greatly increased the senses of gain, happiness and security of Chinese farmers, but also contributed Chinese wisdom and solutions to global food security, international poverty reduction and rural development. China is willing to work with the international community, including Canada, to continue its efforts in implementing the United Nations' 2030 Agenda for Sustainable Development and building a community with a shared future for mankind.
Photo: Chun han, iStock
Recommended Articles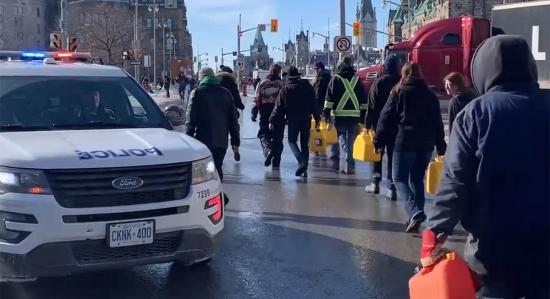 TV journalists, who were our eyes and ears during these weeks, clearly and "repeatedly" reported that the police were not enforcing the law
Read full story
The vote was Catherine McKenney's to lose. Right up until election day, Mayor-elect Mark Sutcliffe seemed to be playing a game of catch-up.
Read full story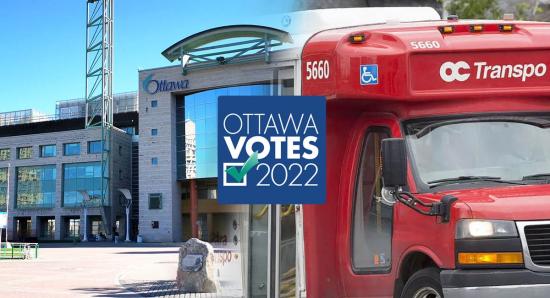 Along with free transit for voters, I'd love to have Para Transpo be able to pick us up right after we vote. Why should PWD be forced to wait an hour to return home?
Read full story
Comments (0)
*Please take note that upon submitting your comment the team at OLM will need to verify it before it shows up below.