Reviews
Christmas with The Ennis Sisters filled the audience with holiday magic!
Christmas with The Ennis Sisters filled the audience with holiday magic!
Since November, I have heard the same question, 'Are you ready for Christmas?' Ugh. All. The. Time. Since the loss of my parents, Christmas is not my favourite time of year, and my DNA isn't wired to think about the holidays before . . . well . . . mid-December. Not to mention, we have a FIFA World Cup going on right now. When the greatest football tournament ends on December 18th, ask me about Christmas!
That being said, The Meridian Theatre at Centerpointe hosted Christmas with the Ennis Sisters last night. Maureen, Karen, and Teresa have been in the industry for 25 years; I knew they were talented, but watching them live for the first time made me realize what great entertainers they are.
There is a difference between being musically gifted—having great songs—and being a great entertainer. For some artists, that is stage production, but for many others, it's how they interact with their audience. Meridian at Centerpointe is a lovely theatre; I wasn't expecting to see the sisters fly overhead on some contraption, not at all; I expected to be entertained by their great music with the hope they would perform my favourite song, I'd Never Walk Away.
They didn't perform that song but by the end of the night, it didn't matter. Christmas with the Ennis Sisters was incredibly fun and entertaining. They lived up to the show title and performed Christmas songs exclusively, blending songs from their Christmas albums with many familiar classics. Their flawless harmonies catapulted each piece to a new level of enjoyment.
The true gratification was listening to the sisters speaking. They are very funny, and their comedic timing is amazing. Being sisters, they know each other exceptionally well, making their stage presence all the better. At points, I didn't feel like I was sitting in a venue watching a show as much as in a living room in St. John's with friends.
They blended stories of how Maureen and Karen used their younger sister Teresa as a sled. (Of course, I am not doing that story justice but believe me, it was funny) and in pure Ennis Sisters fashion, when Karen told the story, keeping with the holiday theme, she told it in a 12-days-of-Christmas kind of way. They spoke about Christmas traditions and how things have changed over the years. They poked fun at each other constantly, and it all worked. They came across as talented, sincere, and very relatable.
Our Newfoundland neighbours have long had a reputation for being open and inviting; The Ennis Sisters served as another excellent ambassador for their wonderful province.
Looking around at the audience, you could see the enjoyment they brought to the audience. And while I can't say that the 'Christmas Spirit has hit me,' last night transported me to a place where I felt touched at the thought of the holidays. That's some Christmas magic.
Last night The Ennis Sisters showed they not only still have what it takes to succeed in this industry but should have your attention. The next time they come to Ottawa or close by, I'll be there.
Any musical artist can get up and sing; that's what they are supposed to do, but to entertain an audience like The Ennis Sisters did last night, is something extremely special.
Recommended Articles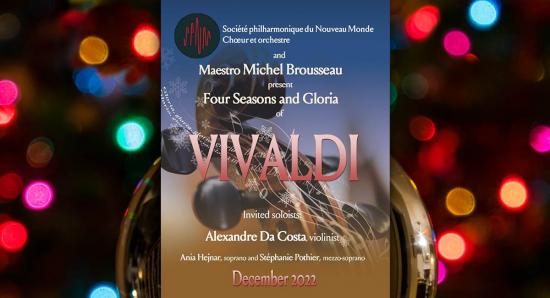 A magical evening with the music of Vivaldi's Four Seasons and Gloria, featuring the 100 voices of CPNM-Ottawa, and its partner choirs, at Carleton Dominion-Chalmers Centre.
Read full story
'Tis the season to bundle up and enjoy holiday festivities with your friends and family at these local attractions.
Read full story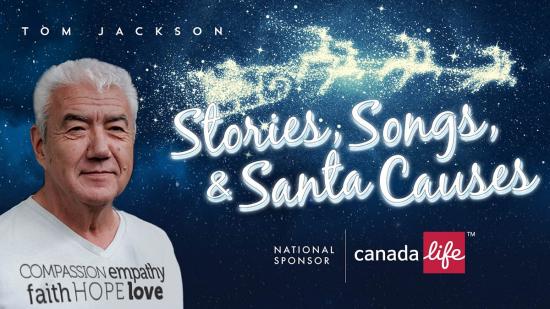 Stories, Songs + Santa Causes is coming to the capital this Sunday, December 11th, at the First Unitarian Congregation of Ottawa.
Read full story
Comments (0)
*Please take note that upon submitting your comment the team at OLM will need to verify it before it shows up below.