CityFolk Impressions
Ewan Currie from The Sheepdogs plays at CityFolk. Photo by Michael Wing. 
This year's CityFolkfestival swept into the new venue at Lansdowne Park on the perfect weekend. It was warm and sunny most days, with as little rain as anyone could have hoped for. The festival line up was one of the best yet, boasting a combination of international stars with Canadian up-and-comers. Our writers Katie Hartai and Eric Murphy made it out to the festival Thursday and Saturday nights and – spoiler alert – they had a great time.
Thursday Night
By Eric Murphy
I'll admit it, I was a bit nervous about the festival's move from Hog's Back Park near Carleton University. I loved Hog's Back's feeling of privacy and separation from the city. Lansdowne surprised me though. I was expecting stone streets and busy patios but the park delivered a sweeping grassy field with people relaxing on lawn chairs and a hill you could sit on to see the entire audience and the Rideau Canal winding in the distance.
Burlington, Ontario sensations Walk off the Earth took over the stage after seven with a dazzlingly elaborate live-performance. They started off wearing black in a drumming circle, surrounded by enough instruments to keep a band ten times their size busy.
WOTE built their career with YouTube hits, but Thursday's show put the band's originals, mostly from their recent Sing It All Away album, front and centre. "Rule the World" has been dominating Ottawa radio lately, and the band absolutely nailed the song onstage, jumping from instrument to instrument with a joyful intensity.
Seriously, each member seems to be able to play enough instruments to start a one-man-band. Their stoic, lumberjack-bearded keyboardist 'Taylor' switched from playing the keys to the xylophone to the trumpet faster than I can switch television channels. Singer Sarah Blackwood was front and centre with her powerhouse vocals and ukulele, proving once and for all that ukuleles are just as cool as guitars (full disclosure: I play the ukulele).
The band finished up their hyperactive set with 'Sing it all Away,' a song they'd been training us to sing along to all night. The audience delivered, and the sound of hundreds of people singing along with the chorus has been stuck in my head all week.
About a half hour later, South Carolina's Avett Brothers sauntered onto the stage and immediately matched WOTE's intensity. They didn't have the same stage set up, no smoking drums or army of stagehands, but the brothers made up for it with relentless energy and amazing chemistry. They played each song like they were trying to break their instruments, and their second song was intense as most band's finales. The brothers' cellist Joe Kwon danced around the stage like his cello was weightless, and I don't think the instrument's end pin ever touched the ground while he was playing.
The Avett Brothers maintained this pace with a few strategic breaks. In one song the group lay down on the stage while the drummer soloed for a few minutes, John Bonham style.
A few minutes later the lights went low and Scott Avett strolled onto the stage, alone but for his acoustic guitar. He fell into to a heartbreaking rendition of the already beautifully morose 'Murder in the City.' I'll admit I teared up a bit, but so did everybody so it's fine.
When the band finally left together it wasn't long before the audience's pounding roars of 'encore, encore!' brought them back out. Seth Avett quietly walked up to the mic and said 'we'd be happy to. Thanks for asking.'
WOTE really blew me away with how much work went into each song. Their performance was like a joyful ballet, great to watch and clearly well choreographed. I didn't get that same sense from Avett Brothers, and I don't mean that in a bad way. Their show was more like a group of old friends playing to a couple thousand new friends.
Saturday Night
By Katie Hartai
Illuminated by spotlights, the descending rain shimmered like glitter Saturday night as it fell over a full audience at Landsdowne Park. High winds and showers made for a nippy night. Some wrapped themselves in thermal blankets to keep warm while others made an extra trip to the beer tent. My soaked socks were quickly forgotten about when Of Monsters and Men hit the stage with the haunting song 'Thousand Eyes' from their sophomore album, Beneath the Skin.
Nine people dressed entirely in black dispersed themselves across the stage around lead singer Nanna Bryndís Hilmarsdóttir and her counterpart, singer-guitarist Ragnar "Raggi" Þórhallsson. Ominous electronic sounds mixed with pounding bass drums, flashing lights and Nanna's emotive voice instantly swept over the great lawn. Their striking level of showmanship continued throughout the evening. With an extended band that included acoustic and electric guitars, keyboards, a trumpet, trombone and even accordion, the band recreated songs to sound as detailed as their studio recordings. Some of the most memorable tracks from the evening's setlist include 'Empire,' 'King and the Lionheart' and Of Monsters and Men's biggest hit 'Little Talks.' I couldn't have been beaming any brighter when the band began playing my personal favourite song, 'Dirty Paws,' as part of their encore performance. Hundreds of fans added new harmonies to the chorus and joined in on the chants of "hey!"
Humbled to be performing in Canada's Capital City, the Icelandic neo-folk group promised to come back. Surely we'll hold them to their word.
[wzslider height="700" transition="'slide'" info="true"]
Happily, CityFolk's talent wasn't confined to the stages. The Aberdeen Pavilion hosted a variety of vendors selling unique products from stylish fashion accessories and crafts to tasty treats.
Clay Whisperers was one of the displays that caught my eye. Colourful pottery and ceramic jewelry lined the set up accompanied by two smiling faces – artists and business owners Doug Moir and Zuzana Voska.
I ended up purchasing a daisy imprinted ceramic yoga bracelet for $15. It was handmade by Zuzana using various materials including a daisy from her own backyard. The blue and purple silk ribbon wraps comfortably around my wrist and ties in a knot at the back.
Watch out for the Clay Whisperers at their next sale on November 27-29 at the Ottawa Guild of Potters Holiday Sale.
Another memorable merchant was Vinyl Clocks Canada. All of their clocks are assembled by hand in Montreal using authentic vintage records. What a way to show off your favourite band!
Lowertown Canning Co. also had an intriguing setup. Using all natural ingredients, the company works toward building a sustainable local economy with their tasty products like spicy pickled asparagus, tomato pecan jam and chocolate apple butter.
Recommended Articles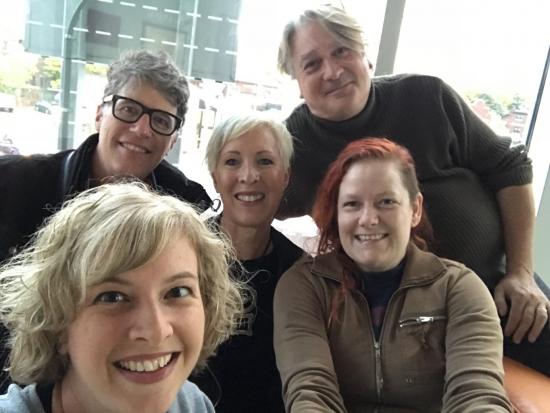 The Great Canadian Theatre Company (GCTC), CKCU-FM, and CHUO-FM proudly present FemmeVox, a new series of concerts and artist-led workshops.
Read full story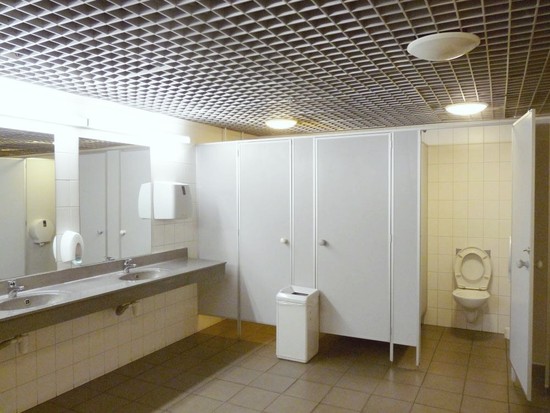 Nowadays, the most vulnerable members of our population—children, seniors and persons with disabil...
Read full story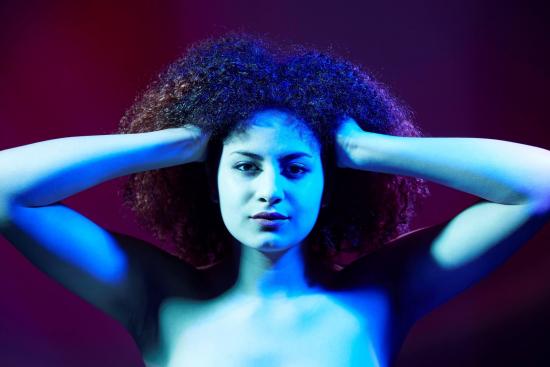 "Only when you stop looking for other people to tell you you're good and just starting knowing it will you start becoming successful," says singer-songwriter Malak, expressing a wisdom that waltzes comfortably around her youth.
Read full story
Comments (0)
*Please take note that upon submitting your comment the team at OLM will need to verify it before it shows up below.