Arts & Events
Claudia Salguero--100 per cent Artist in Everything she Does
Claudia Salguero--100 per cent Artist in Everything she Does
Claudia Salguero is a photographer and graphic designer. She also paints, sculpts, creates digital images and sings Latin jazz professionally.
Salguero moved to Ottawa from Bogotá, Colombia, in 2001. She found opportunity in Ottawa so she never left.
"I've been able to make my way because I do many things. I teach, I sing, I'm working with teenagers and I'm working with recycling," says Salguero. "I'm in love with the community development and what I can do with my creativity."
Salguero is known for the urban aluminium murals and portraits she creates using a combination of digital media and traditional art. She uses a computer program to create a digital image—either from scratch or by using a photograph and to then apply paint with digital brushes. It is through her expertise in the program Corel Painter, and the Wacom electronic pad she paints with, that she is now recognized as a 'Corel Painter Master.'
According to Salguero, there are about 45 master painters in the world and she is the only one who speaks Spanish. This gives her the ability to teach webinars to Spanish speaking artists.
Salguero says she is happy to share her technique and passion with others.
"All of these paintings have a message. I call it photo fine art," says Salguero. "My art is a combination of photography, digital and traditional art. I come out with something totally different every time. I can work on wood, aluminium, paper, canvas, whatever."
After the image is printed, Salguero paints on top of the image to add a traditional finish to the piece.
Salguero holds up a portrait of her mother when she was undergoing cancer treatment.
"This one is my mom. The original photo was taken in the middle of her treatment, so she has no eyelashes and no eyebrows. She loved butterflies so I painted them all around her, and painted her bloomed and happy as she was. This is the way I remember her. It's so special to have this."
Bev Richard is one of Salguero's clients and she had a canvas commissioned for her son Matthew.
"We wanted something that would capture his energy and joy of life," says Richard. She provided Salguero with photos of Matthew skateboarding and introduced the artist to her son so she could get a feel for who he is.
"We were beyond pleased with the results. She did a collage-type painting of him, incorporating a couple of different views but tying it all together. It really is amazing," says Richard. "It holds a place of honour in our house and we get comments and compliments on it all the time."
Richard has only high praise for Salguero, describing her as a 'wonderful artist that sees more than just the surface.'
Salguero's artistic endeavours expand beyond custom-made portraits— she teaches classes and sings annual concerts at the National Arts Centre. She also works with teens in community centres. Salguero and her group recently finished two projects: a large mural for the Rideau-Rockcliffe Resource Centre's food bank and transformed old tires into colourful flowerpots.
Salguero says the projects gave her the opportunity to meet families in need and to help them using art.
"Art is not just there to embellish walls, it's also therapy. It's a way to keep you away from problems. It's a way to work in community or groups. It's a way to learn to solve problems in a creative way," she says.
The painted flower pots hit close to home for Salguero. She says in Latin America car tires are used in amazing ways and would love to see a park made entirely of tires in Ottawa.
"I feel it here," Salguero says. "It's like a conversation with material. That's why I work with copper, wire, paint and wood. I enjoy being creative with different materials.
Salguero says she would love to make a massive mural about Ottawa.
"My dream is to create a huge painting and have it in a lobby somewhere, an image about Ottawa—that is what I would love to do."
Ottawa would be lucky to have such a mural. No doubt she will sing Latin Jazz as she paints it.
Check Claudia's latest works at: claudiasalguero.com
Recommended Articles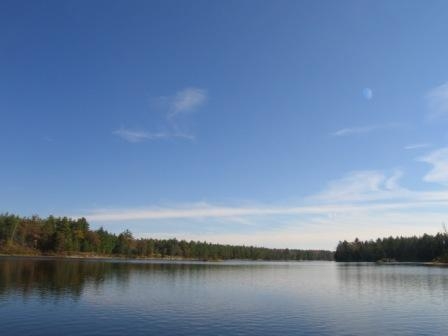 This city is one of the most beautiful to behold. As a poet, I am inspired by how our gracious capit...
Read full story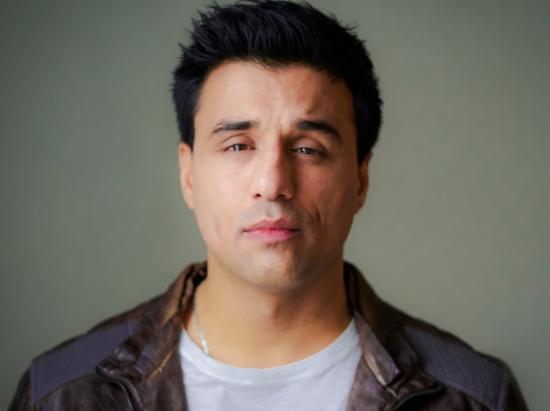 This film has been a journey for Mr. Nasry and he has not only seen his film through to completion but it is also being distributed across Canada.
Read full story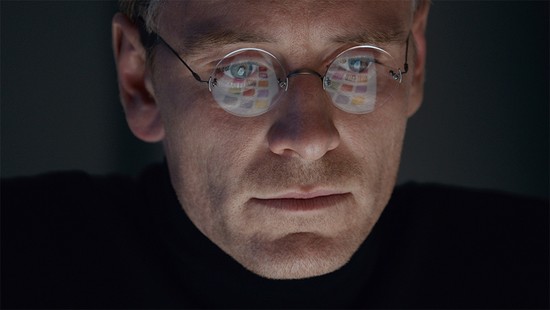 Steve Jobs Directed by Danny Boyle Written by Aaron Sorkin (based on the book by Walter Isaacson) Pr...
Read full story
Comments (0)
*Please take note that upon submitting your comment the team at OLM will need to verify it before it shows up below.