Travel
Close to Home FAR From Ordinary -Much to Love About Toronto
Close to Home FAR From Ordinary -Much to Love About Toronto
All photos courtesy of Tourism Toronto
---
There is much to love about Toronto. Hogtown, The Big Smoke, GTA or 416 as it's known by the Drake generation has much to offer to visitors. Canada's largest metropolis is a wonderfully multicultural and diverse, friendly, energy riddled, exciting, alive, vibrant and welcoming place. There are over 140 languages spoken in the greater Toronto area (GTA) and over half its residents were born outside of Canada. Much of the city's phenomenal growth started in the mid-1980s and today Toronto is both flourishing and bursting at the seams. It is the business, cultural and foodie capital of Canada. Whether you come by plane, train or automobile it's worth the short sojourn from Ottawa. It's a leisurely 4 hour car ride, 5 by train or a short 40 minute flight on Porter Airlines to the downtown Island airport
Toronto is a city of neighborhoods wilted together like a comfortable plaid blanket - it just doesn't get anymore Canadian. You'll find a smorgasbord of restaurants from around the world, specialty stores, festivals, world class shopping (Bloor Street, Yorkdale, Eaton Centre, Pacific Mall, Sherway Gardens etc) and professional sports teams like the Maple Leafs and the Blue Jays, or the hugely popular Toronto Football Club (soccer) and Toronto Argonauts. There are also popular cricket games, the beaches and of course the hundreds of kilometres of bike paths and recreational type activities. Oh and did I mention it's a Port city too. My trip included visiting some exceptional restaurants, great neighborhoods, world class museums, occasional shopping, and drinking in some hip bars and energized clubs.
If you are visiting be sure to stay at the new Delta Hotel on Simcoe which is in the core of the city and a great home point. This 21st century modern and stylish venue offers customized packages and seasonal discounts to business travelers and tourists alike. It features Club Level rooms which give you access to the Club Lounge on the 46th Floor where complimentary breakfast is available. The accommodations and rooms are simply spectacular. I stayed on the 44th floor which overlooked much of the downtown and Lake Ontario. I felt like I could reach out and touch the CN Tower. It was quite striking. The staff is very professional, helpful and knowledgeable about the city. It is certainly worth going to the hotel's SOCO Kitchen+ Bar for breakfast or lunch or to one of the lounges for a night cap.
Canada's biggest city has much to offer year round including the famous Toronto International Film Festival (TIFF), the annual PRIDE Toronto parade, Luminato, Caribano and of course the Hockey Hall of Fame. If you like museums you'll have multiple options to choose between including the Royal Ontario Museum, the Art Gallery of Ontario, Bata Shoe Museum, Ryerson Image Centre and the Aga Khan Museum. For family fun, check out the Ontario Science Centre's engaging interactive exhibits and daily science demonstrations, or spend a day at the Toronto Zoo which boasts over 5,000 animals. It's worth purchasing a Toronto City Pass for 36% off admission to five major Toronto attractions – the CN Tower, Royal Ontario Museum, Casa Loma, Ripley's Aquarium and either Toronto Zoo OR Ontario Science Centre. With the pass you can save money and skip the ticket lines.
I enjoyed my visit to Ripley's Aquarium and Hockey Hall of Fame. Then I stopped for a morning coffee and headed over to the CN Tower. The high-speed elevators took me to the observation deck in less than a minute. I decided to test my nerves and stood on the glass floor with a view of 342 m (1,122 ft) straight down. The CN Tower's Glass Floor was designed for visitors for fun, so you can walk or crawl across it, sit on it or even jump on it. Apparently, it won't break, LOL.
Next up was Sky Yard at the Drake Hotel at 1150 Queen St West for a refreshing cocktail before heading to the baroque Bar Raval's Winter Patio on College Street. Afterwards it was off to dinner at Harbourfront 60 - Canada's most revered (and BEST) steakhouse. Read my review here!
I spent half of day two of my Toronto excursion at the Art Gallery of Ontario (AGO), one of the most distinguished art museums in North America. From the vast body of Group of Seven and signature Canadian works to cutting-edge contemporary art and Peter Paul Rubens' masterpiece The Massacre of The Innocents there is plenty of art to admire. This summer the major AGO exhibition celebrates the power of Inuit art by bringing together two extraordinary artists – Kenojuak Ashevak and her nephew Timootee (Tim) Pitsiulak. They represent two generations of Inuit artists who have challenged viewers to respond to their art and the Inuit world view in new ways. This exhibition is the first time Inuit art is showcased in the AGO's largest exhibition space, the Sam & Ayala Zacks Pavilion, and will be Pitsiulak's first major gallery retrospective. The exhibition will feature key art works and sketches by each artist, enabling visitors to appreciate the strength of drawing as an expression of Inuit cultural heritage that engages everyday life at its deepest level. Other AGO highlights include visiting Kenneth Thomson's generous gift of 2,000 remarkable works of Canadian and European art and Transformation AGO, an innovative architectural expansion by world-renowned architect Frank Gehry that in 2008 resulted in one of the most critically acclaimed architectural achievements in North America. The AGO has an active membership program offering great value, and the AGO's Weston Family Learning Centre offers engaging art and creative programs for children, families, youth and adults. The AGO is committed to being an accessible destination for all visitors. Visit ago.ca to find out more about upcoming special exhibitions.
In the afternoon I explored King Street East and then headed to Distillery District, a pedestrian-only village replete with boutiques, unique cafes, artisan shops, breathtaking art galleries, performance venues and award-winning restaurants. The fully restored red brick Victorian-era buildings once housed the renowned Gooderham & Worts whiskey distillery. I spent an afternoon in the Distillery District back in December 2016 and having been wanting to return. It is a joyous place to visit for a family pre-Christmas outing. A highlight of my Toronto trip was having dinner and drinks at Cluny Bistro and Boulangerie in the Distillery District. Its dark woods, frosted glass, high ceilings, brass fittings made for a warm atmosphere that reminded me of the great bistros I've been to on Champs D'Lysee in Paris. The menu is varied as is the wine list. The seafood chowder is a must!
My last morning was spent at the Royal Ontario Museum (ROM) – Canada's largest museum of world cultures and natural history located in the heart of downtown. Here I explored the special exhibitions of dinosaurs, ancient Egypt, Canada's First Peoples and gems & minerals. If you are with a friend be sure to drop into Cibo in Yorkville for a true taste of authentic southern Italian cooking. This new entry restaurant features bold design in a spacious setting that blends old world rustic with modern industrial chic. If you are a vegetarian, head over to Chef David Lee's Planta. The restaurant's vision is to celebrate innovative cuisine in a beautiful environment without the use of any animal products.
There is just not enough time to do everything in one trip to Toronto. But the good news is you can always go back!
Recommended Articles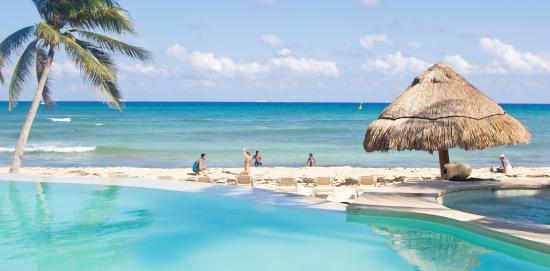 Refreshing swims, beachfront hammock snoozes, chic dining, Spanish guitar melodies, 5th Avenue shopping sprees, lush gardens and pampering spas are just a few of the things awaiting you here at Playa del Carmen's authentic Mexican resort hotel.
Read full story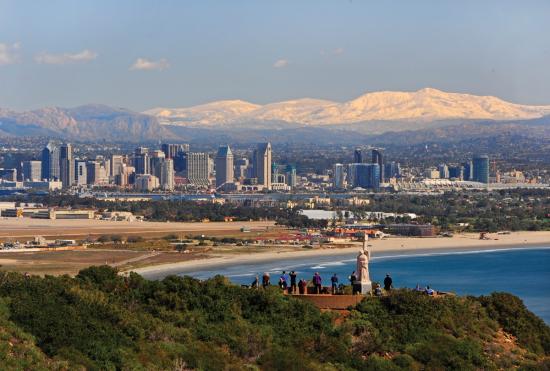 You can spend weeks taking in all the theme parks, museum, beaches and green spaces of the big bay city but we hit the streets to get to know a few of San Diego's many neighbourhoods.
Read full story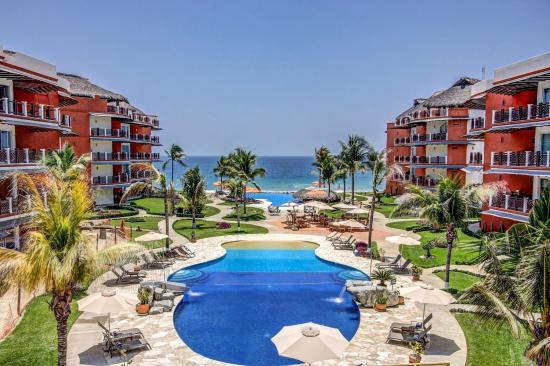 Puerto Escondido is a beautiful resort port town on Mexico's Pacific coast in the state of Oaxaca. This Mexican paradise has been a well-kept secret but it's been emerging as a world-class vacation locale.
Read full story
Comments (0)
*Please take note that upon submitting your comment the team at OLM will need to verify it before it shows up below.