Top Stories
Comedy Legend to the World, Jennifer and Chris Candy Simply Remember Dad
Comedy Legend to the World, Jennifer and Chris Candy Simply Remember Dad
Images courtesy of the Candy Family.
To most he was the unscrupulous Johnny LaRue walking the street beat or the jubilant Yosh Schmenge ready to bust out into a polka that perfectly paired with your cabbage rolls and coffee. He was the womanizing Freddie Bauer that suddenly finds himself smuggling a mermaid out of a science lab. As Frank Dooley he was Armed and Dangerous! As Barf he was half man, half dog and his own best friend. He was Chet Ripley only looking for a little peace and quiet in The Great Outdoors and he was Del Griffith, lovable blabbermouth and seller of shower curtain rings. He'd coach the first Jamaican Bobsled Team. He was Harry Crumb. He was everybody's Uncle Buck.
To the world upon which he left so much laughter and happiness, he was John Candy.
To Jennifer and Chris, he was just dad.
Try to picture what the rest of Uncle Buck would have been like if midway through the movie Buck Russell suddenly and unexpectedly vanished off the screen. The story would be missing its center, its humour and it's heart. Only this was not fiction for the Candy family.
Jennifer Candy was only 14, her brother Chris 9, when their father passed away suddenly from a heart attack in 1994. While his fans mourned the death of a comedic legend, one whose infectious smile on the screen instantly evoked joy, his children would struggle with the loss of a father who, in reality, was very much like the characters he portrayed in his films.
"Our father did his best to switch off his actor side but he was such a lovely, energetic, creative man and he always found a way to throw humour into the household," recalls Chris Candy, his sister quick to agree.
"A lot of actors do turn off their funny side when not performing but that was not really our dad," she says. "What you see is kinda' what you got. He was a big kid at heart and would do anything for his friends and family."
He'd also do anything for a laugh.
"Big kid" dad would often create characters his audience would never see, performing for the captive duo of Chris and Jen when he'd pick up the phone to make prank calls to his friends. They were so good those who had known and worked with him for years wouldn't clue in on the gag. There was a lot of laughter in the Candy house.
As is sometimes the case for actors, family was not going to get sidelined for work as far as John Candy was concerned. His family meant everything to him and he would bring them to set whenever he could. This made for an interesting discovery for Chris when, at five, he saw his father in the blue leather outfit and bald wig worn for a scene in Who's Harry Crumb? and realized his dad was a movie star. Visiting the set of Cool Runnings in Jamaica also stands out as a highlight for Jennifer.
"I always loved watching how things worked both behind and in front of the camera," she says, adding that getting to hang out with Joey Lawrence or riding the Ferris wheel all night long on the set of The Great Outdoors remain great memories.
One role that Candy never played on the screen was played out in the household instead as his love for animals turned him into a real-life Dr. Doolittle. Jen and Chris both remember how quickly the family could expand if their father became attached to another four-legged or two-winged friend.
"Our dad loved animals! At one point we had five house cats, six dogs, two birds, a pet rat, and four pet turtles," Jennifer tells Ottawa Life.
"When I look back it was a little excessive," she admits, especially considering how her mother was allergic to half of them.
John Candy was born in Newmarket, Ontario in 1950 and would go on to study not acting but journalism at McMaster. Really, though, he wanted to play football but a high school injury quickly quelled those dreams. Instead he pursued acting.
Though his first film role would be an uncredited one in 1973's Class of '44, this journalist has fond memories of the actor flanked by a giant Moose and Beaver as the Weatherman on TVO's Cucumber one year before he hit the big screen. It would be on TV where he'd get his big break. SCTV, that is!
Candy's was an instant fan-favorite on the influential variety show where he'd go on to introduce some of his most memorable characters as well as establish the persona of the lovable big man that would continue throughout his career.
When Hollywood came calling, the actor didn't forget his roots maintaining a persona that was exceptionally Canadian. His humble, cheery and giving nature didn't ebb with his success. If anything, it only got bigger.
"He kept a strong moral compass. It was very Canadian of him," Chris says, proud to share this trait with his father.
While transitioning into bigger film roles, Candy married abstract painter and ceramicist Rosemary Margaret Hobor. As Jen tells it, they met on a blind date that became the love of a lifetime. The two remained together until John's death and both of them instilled into their children the lessons of simply being who you are, working hard but never forgetting to have fun.
Throughout the 80s, Candy would have memorable roles in some of the decade's biggest films. The Blues Brothers, Little Shop of Horrors, Spaceballs and Planes, Trains & Automobiles were all enhanced by Candy be it in a cameo or leading role.
"He was a brilliant actor," co-star Steve Martin said of his work with John on Planes, Trains & Automobiles, a film many fans consider Candy's greatest role. "Some of his scenes that were not in the movie were just breathtaking. He was a very sweet guy. He was always friendly, always outgoing, funny and nice and polite."
The 90s saw more successful roles in films like Home Alone, Rookie of the Year and Cool Runnings.
It was the surprising turn towards a sport he had once hoped to be part of as a player, however, that really made headlines in 1991 when, along with Bruce McNall and Wayne Gretzky, he became one of the owners of the CFL's Toronto Argonauts. That year the team would take home the Grey Cup.
Also in 1991, Candy would take a more serious acting turn when he portrayed Dean Andrews in the Oliver Stone drama JFK. As Jen and Chris recall, it was one he worked especially hard on perfecting.
Behind the scenes, Candy battled with his weight and health issues. It wasn't something he disregarded, taking it very seriously. Chris says that his father would work with trainers on whatever new diet was presented to him but, simultaneously, was dealing with heart disease. It was something that ran in the family that he's unsure his father was aware of.
After a long day of work in Durango, Mexico during production on Wagons East!, Candy passed away in his sleep at the age of 43. While Jennifer remembers it being hard to miss the camera crews and reporters outside of their home and church, she also recalls the love, support and flowers sent by friends, family and fans.
"During the time of his passing the two of us were shown the love and respect his fans had for him," Chris adds. "My father moved people in a way that is rarely seen in entertainment. I feel like it helped then and it helps now to know that he was such an important person to so many."
Though both of Candy's children say it took awhile before they were able to watch any of their dad's films again, when they eventually returned to them it was like a gift. They laughed, they cried but, above all, they remembered. The films and television appearances are ways they are able to stay connected to the "beautiful creative force he was."
Jennifer says that hardly a day goes by where somebody either in person or on social media doesn't relay how her father effected them in some way.
"It makes me feel so good to have him as a Dad. Everyone says such sweet things and how he was so relatable and found that they could connect with him without knowing him. I also love it when people tell me they are starting to introduce their children to his movies,. My heart just melts," she says.
John's children followed their father into showbiz. Chris and Jennifer both act with the latter also dabbling in producing. Both feel that their father would be proud to see how they have developed and carried on the Candy name, one that has always meant love, strength and, of course, a whole lot of humour.
"Everyone still to this day finds something in his movies that they can connect with," says Jennifer. "His movies are timeless . Also they make you laugh and everyone loves to feel good. Period."
Recommended Articles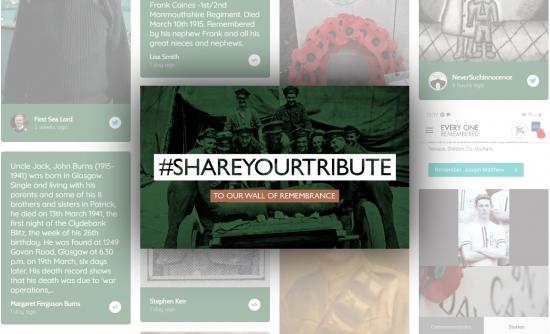 Despite today's circumstances, it is still possible to honour and remember those who died while serving Canada in the world wars.
Read full story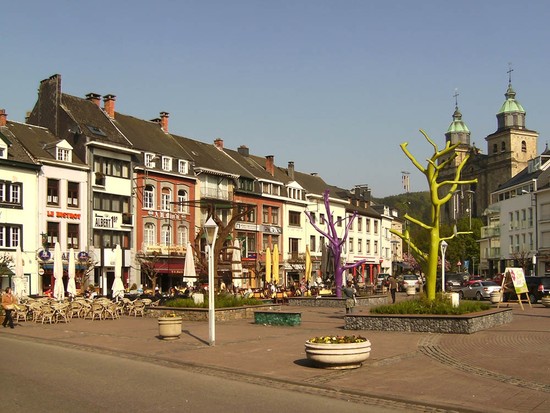 Featured Image: Wikipedia The interest in the exploits and sacrifices of Canadian soldiers and other...
Read full story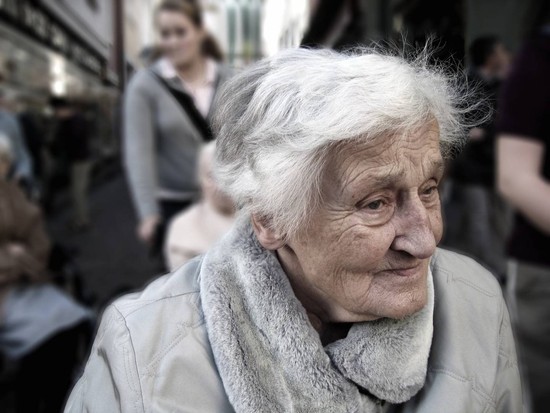 One of the biggest threats to quality of life and health in ageing is the loss of cognitive abilitie...
Read full story
Comments (3)
*Please take note that upon submitting your comment the team at OLM will need to verify it before it shows up below.