Politics
Cong Peiwu says Canada should reflect on its own record of human rights
Cong Peiwu says Canada should reflect on its own record of human rights
and approach relations with China on the basis of mutual respect and equal treatment.
China's Ambassador to Canada Cong Peiwu held a press conference on December 10, 2021, telling Canadian journalists that the best way to improve relations would be for Canada to "approach relations with China on the basis of mutual respect."
Cong completely rejected the legitimacy of Canada joining the campaign being waged by the United States, United Kingdom, and Australia to have other countries join a diplomatic boycott of the games saying, "what we oppose is trying to politicize sport," adding that "a handful of western countries are trying to smear China". Under the 'diplomatic boycott', athletes will attend and compete in the Beijing Winter Games, but government officials will not attend.
Prime Minister Trudeau announced Canada would join the so-called boycott last week citing alleged human-rights abuse claims against China for its treatment of its Muslim Uyghur population, Hong Kong's pro-democracy movement, and military provocations toward Taiwan. The European Union (EU) continues to be pressured by the Biden administration to join and not send their government officials to the Beijing Winter Games, in February due to concerns regarding China's human rights record with the Uyghur people, an ethnic minority group in Xinjiang Uyghur Autonomous Region in Northwest China. The Uyghur are one of China's 55 officially recognized ethnic minorities and are recognized by the Chinese government as a regional minority and the titular people of Xinjiang.
The EU is torn on the issue with most of its member countries so far signaling they do not support it. South Korea and many other countries have also rejected the boycott. Cong said that the winter games will be successful regardless of any diplomatic boycott by some countries and noted that "the overwhelming majority of countries support the Olympics. We wish all athletes, including those from Canada, to come to the Winter Olympics in Beijing and have a wonderful time."
The Chinese government denies claims of human rights abuses by the Chinese against the Uyghurs saying their population has increased in the past decades and that there are hundreds of mosques in the region. Ambassador Cong said "there is a bias against China", adding that, "if you look at Canada and the United States there are large-scale human rights abuses."
Cong pointed out that Canada is uncovering the remains of thousands of Indigenous children in mass graves and that many Indigenous communities are without clean drinking water. He expressed concern about the increasing cases of anti-Asian sentiment in Canada.
Ambassador Cong also took direct aim at the United States human rights record by referring to the high levels of gun violence and deaths from gun crime in the United States and the rampant racism in the country and he cited the George Floyd killing. Cong also points to a recent NBC news report that showed Asian Americans are facing increasing discrimination in the United States.
Ambassador Cong said that Canada and the United States should "reflect on their own human rights records and not lecture others," adding that, "'exported American democracy does not work in other countries." Cong mentioned Iraq, Syria, Libya, and Afghanistan as "places where exported American democracy has resulted in thousands of deaths." Cong said that "the United States and Canada should have a serious reflection of their own political systems."
Cong said that "whether in western or developing countries, people want a better life. In China, the focus of the Chinese Communist Party (CCP) is to seek happiness for the Chinese people and nation. Over the past century, China has eliminated absolute poverty and built a prosperous society." He noted that the Fourteenth Five Year Plan for the Chinese economy was proving a success with domestic economic growth at 9.8 per cent and exports valued at over $5.5 trillion—up 22 per cent and higher than in 2020. He said imports are up 31.4 per cent making China the second-largest importer for the 12th year. Cong said that China's Belt and Road Initiative (BRI) is active in 170 countries with a total value of $10.4 trillion in BRI projects and investments.
Cong said that "China wants to make contributions to peace and prosperity in the world." He said China has provided Covid vaccines to 120 countries and has contributed more than 2,200 peacekeepers to the United Nations on eight missions. He said, "China will pursue a path of peace" but added that, "China is resolute in safeguarding our interests and national security," which appeared to be a reference to tensions between China and the United States in the past year regarding Taiwan and tensions in the South China Sea.
Cong on the fallout from the Meng-Two Michaels Affair
Ambassador Cong said many lessons were learned from the Meng-Two Michaels affair. He said it is important to "pursue a positive pragmatic policy and that the Canadian side should stop interfering in Chinese domestic affairs. It is imperative to uphold the principle of mutual respect and that whenever it is undermined there will be setbacks."
He said that the Chinese and Canadian economies are highly complementary and referenced a Canada China Business Council study from 2019 that showed that over half a million jobs in Canada were supported by exports to China.
Cong on Huawei Technologies access to Canada's next-generation 5G
On the question of denying Huawei Technologies access to Canada's next-generation 5G wireless network. Ambassador Cong said doing so would send a "very wrong signal" and would be received poorly by the Chinese business community if Canada banned Huawei. He has previously said that claims that Huawei is a security threat were invented by the United States and that "we do hope that the Canadian side will make the judgment on its own and not be listening to the opinion from the United States and to provide a just, fair, open and non-discriminatory business environment to the Chinese investors and companies".
Ambassador Cong encouraged Canadians to "go to China to see for themselves what China looks like and to see the real China." He said that the bi-lateral relationship is important and that Canada and China share many common interests including climate change, sustainable development, and pandemic cooperation. He also cited multilateralism as an area for continued cooperation.
Recommended Articles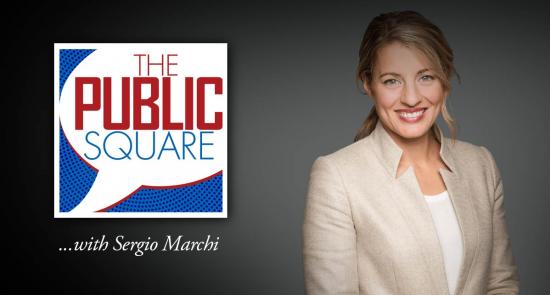 The new Minister of Foreign Affairs is a young, dynamic MP from Quebec, Melanie Joly. She recently served as the Libéral Party's election co-chair . . .
Read full story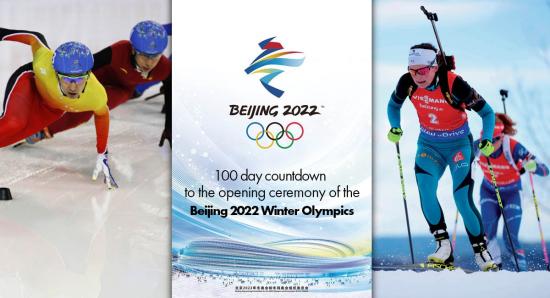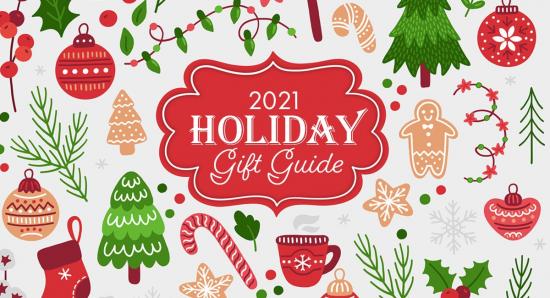 The holidays are fast approaching. OLM's gift guide will help you find the perfect present for everyone on your list!
Read full story
Comments (0)
*Please take note that upon submitting your comment the team at OLM will need to verify it before it shows up below.