Connecting to Citizenship
By: Claire Tremblay
What do flash mobs, online petitions and Facebook have in common? For the Canadian Teachers' Federation, they are all ways Canadians can express their views in a modern democracy. And the Canadian Teachers' Federation is making sure Canada's students learn to exercise this powerful democratic tool effectively and responsibly.
Digital citizenship - the use of electronic media to effectively express opinions and advocate - is the theme of Media Literacy Week, a joint initiative of the Canadian Teachers' Federation (CTF) and the Media Awareness Network (MNet) this November.  MNet, a non-profit media literacy organization founded in 1996, helps teach youth on how the media works through education and awareness programs and digital resources, showing them how to navigate the digital world to become engaged citizens.
For Paul Taillefer, newly appointed president of the Canadian Teachers' Federation, educating youth on how to use the Internet to affect positive change, is vital.
"While creating blogs, downloading apps and socializing online seems second nature to youth, they don't always think critically about what they are doing." says Taillefer. "They don't necessarily know how they can use these tools…teaching young people how to find and evaluate a wide range of views is essential to producing engaged, well-informed and respectful adults."
Examples of irresponsible use of the Internet includes cyberbullying, disrespectful attitudes towards people for differing political views and the promotion of racist, homophobic and sexist attitudes. "All of which are not conducive to nurturing a positive and democratic society," adds Taillefer.
The power of the Internet to mobilize and connect youth is undeniable. For example social media gave Canadians a front row seat to the Vancouver riots after the Canucks' loss on June 15 and during last year's G20 riots in Toronto. On both occasions, social media played a role in sharing photographs, video and stories with the media and the public at large. During the Vancouver riots, Facebook and Twitter were used to recruit over 10,000 young volunteers to clean up Vancouver's streets. Social media tools also captured and spread footage of the Vancouver riot Kiss. On the opposite end of the scale, vigilantes used social media to track down suspected rioters to take justice into their own hands.
To assist its aim of teaching responsible digital citizenship, the CTF will tie its Media Literacy Week activities with its social justice initiative, Imagineaction. Imagineaction helps teachers engage students in social justice projects by offering subsidies of $750 to help teachers launch education projects related to the environment, democracy, health and/or citizenship education. The programs allow participants to share their social justice projects online through text, pictures, video and other media.
Here's an example of Imagineaction.  Students at Avon View High School Nova Scotia had identified a new problem at their school and used the project to help resolve it. Students were reporting they did not feel comfortable meeting new students at their school due to the existence of several cliques (social groups.) The students and their teacher initiated an Imagineaction project called "realfriends." Together the students used technology to put together a book written by students and edited by their teacher.
Teachers play an important role in promoting responsible digital citizenship on a daily basis. They are increasingly integrating media and digital literacy in the classroom. Cell phones, iPod and Web 2 tools are used to engage students in group discussions, media productions, digital art projects and community group projects.
Taillefer points to some great web sites to help students exercise their digital citizenship including Student Vote, Canadian Youth Politics, Rock the Vote and Facebook groups including Canadian Youth for Respectful Democracy, Political Education for Youth and Hand in Hand for Peace. Student Vote, for instance, is a non-profit and non-partisan organization that aims to help young Canadians learn how to exercise their democratic rights. The web site has conducted eleven parallel elections of youth since 2003. Canadian Youth Politics acts as a discussion board for young people in Canada while Rock the Vote engages youth in political advocacy and encourages voter registration.
Organizations working with the Canadian Teachers' Federation's Media Literacy Week this November include the Elementary Teachers' Federation of Ontario (ETFO), The Manitoba Teachers' Society (MTS), the Newfoundland and Labrador Teachers' Association (NLTA), the Nova Scotia Teachers Union (NSTU), The Alberta Teachers' Association (ATA) and the Ontario English Catholic Teachers' Association (OECTA).
Recommended Articles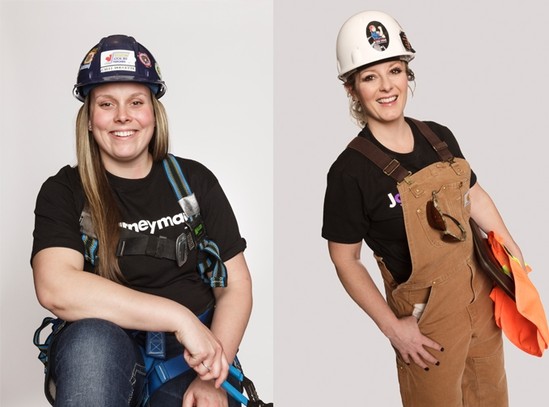 Being a "journeyman" in the trades is a title to strive for and be proud of, regardless of gende...
Read full story
Photos supplied by Glenna Gosewich. Ray Charles steps into the car and, eyeing him in the rearview m...
Read full story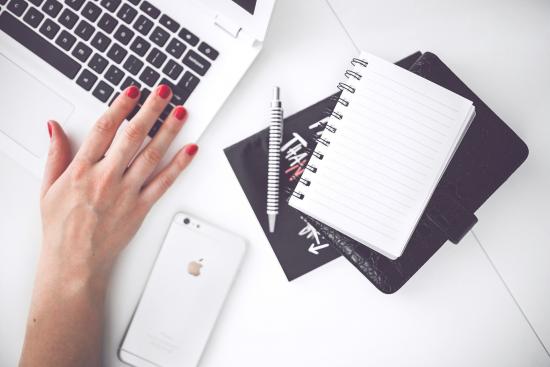 Instagram is currently one of the biggest social media platforms out there and it's obvious why.
Read full story
Comments (0)
*Please take note that upon submitting your comment the team at OLM will need to verify it before it shows up below.