Politics
Council Approves Hiring a Night Mayor
Council Approves Hiring a Night Mayor
ABOVE: Ottawa City Hall. (PHOTO: OLM STAFF)
---
Ottawa City Council began today's meeting by discussing amendments to the High-Performance Development Standard, a motion that would force developers to be more energy efficient in the construction of homes and other buildings in the city. In addition to reducing emissions during the building process, the High Performance Development Standard aims to implement sustainable design and reduce emissions from buildings city-wide in an effort to fight climate change.
Councillor Shawn Menard is an active proponent of the policy, going so far as to launch a poll on his personal Twitter page. Councillor David Hill put forward a motion to further review any By-laws because of the potential impact on housing development in the city.
Mayor Sutcliffe supports the High Performance Development Standards but noted that upcoming provincial guidelines have yet to be legislated. Councillor Hill stated that he's not against any climate plans but that time should be taken to get any possible By-laws right to minimize other impacts.
Councillor Menard stated that the idea that the High Performance Development Standard would drive up building costs is a fallacy, given that it would save on retrofitting infrastructure down the road. Mayor Sutcliffe supported Councillor Hills' motion which passed with a vote of 14-10.
The most well-known item on today's agenda was the Finance and Corporate Services Committee's approval of the Nightlife Economy Action Plan. Councillor Arial Troster proposed a motion to amend the plan by replacing nightlife ambassador Council members with industry professionals from the city.
Councillor Troster's motion also aims to ensure that any new Ottawa event spaces are financially accessible to independent Ottawa-based promoters and talent buyers. Troster pointed out that her ward was home to the once-famous music venue Barrymores, which is now a Dollorama. In recent years, other well-known venues have also closed in Rideau Vanier Ward. Troster further stated that on top of providing cultural benefits to the city, the "economic case is clear" and cited an American study that said for every $1 spent on a ticket for a show, $12 flows back into the local economy.
Councillor Theresa Kavanaugh expressed concern that there was not enough focus on "youth" and that unsanctioned events at nighttime were "picking up" at outdoor locations like Britannia Beach and Mooneys Bay. Kavanaugh said the city needed "non-alcoholic events" and "things that go into the night." She implored Council to look at funding groups like the Boys And Girls Club of Ottawa (BGC Canada), which is interested in creating nighttime youth events.
Councillor Stephanie Plante, whose Rideau Vanier ward is the hub of Ottawa nightlife, voiced her support for the Nightlife Economy Action Plan. However, she stated that frontline workers, from waitresses to retail workers and other professions like nurses and law enforcement, make the city run. Plante asked the city to consider strategies to help night shift workers, like 24-hour daycare.
Councillor David Brown voiced his support for the economic action plan. However, he doesn't think "hiring another bureaucrat" is the right choice since private industry and business are better at making decisions. Although he would support the plan, Brown quipped, "Ottawa is only big enough for one mayor."
Both Troster's motion and the Nightlife Economic Action Plan were carried. This means that by 2024 Ottawa will have a Night Mayor, and the hiring process will likely start soon.
Council is scheduled to meet again on May 24, 2023.
Recommended Articles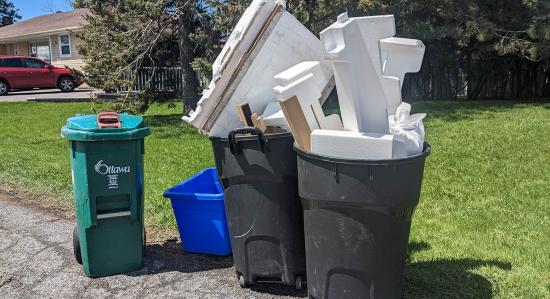 The City of Ottawa is pursuing a garbage bag tagging scheme that will force residents to pay for any garbage they put out beyond one bag per week (or two bi-weekly)
Read full story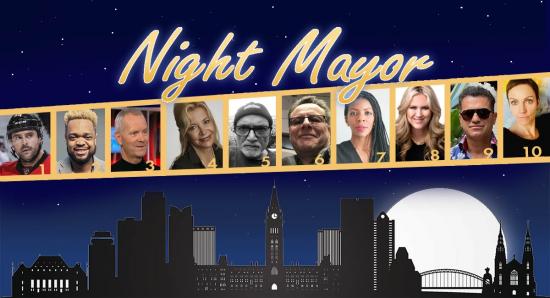 Check our list and make sure to vote. We'll pass on your suggestion to Council!
Read full story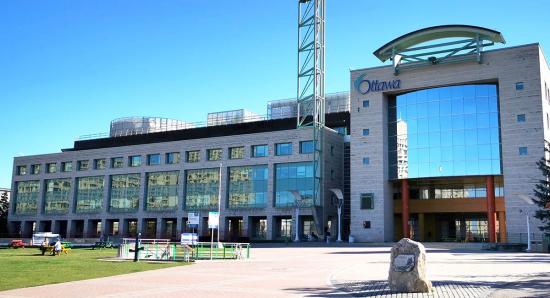 The mayor and Council sent a message today that the airport hotel will not receive special treatment
Read full story
Comments (0)
*Please take note that upon submitting your comment the team at OLM will need to verify it before it shows up below.