Arts & Events
Couples Making Beautiful Music at Home and on the Stage
Couples Making Beautiful Music at Home and on the Stage
Love and music go together – in spirit, mind and with musical instruments. In private. In public.
From Sonny and Cher, Fleetwood Mac, to (more successfully) Canada's darlings of the indie scene, Whitehorse, the music industry has been and continues to be filled with couples who make beautiful music both at home and on stage.
I recently became intrigued by this, perhaps not so unique phenomenon and spoke with a few local artists and asked them about their relationship and how they manage to remain creative as artists while dealing with daily routine as a couple. Here are the responses from three touring couples and their advice. All couples can take note – not just musical couples.
---
MOONFRUITS (Kaitlin Milroy and Alex Millaire) have recently released a new album, Ste-Quequepart and are currently on tour. They perform at The Blacksheep Inn in Wakefield on Friday, June 9.
Ottawa Life: How long have you been together, dating, married or otherwise.
Moonfruits: About 4 years.
Where did you meet?
We met at Mugshots when it was still open. They had one of the most unique Open Mic nights as it was in the old hanging yard in the jail. I saw Kait singing acapella on stage, which I thought was brave. We started jamming in the parking lot that evening, and later met up to jam in parks around Ottawa. One moment in particular, when we were playing an old jazz standard "Sunny Side of The Street", when we hit one particularly tasty harmony and we both said hey, there's a thing here. But it took some time after that moment to become a band and a couple working together more closely.
Were you a couple of a band first?
It really all happened at the same time, which was odd because I was weary of that idea. It was exciting meeting Alex because he was the first person with whom I felt we sang really well together and were interested in the same music – and we were bringing different baggage to the music we were making. I'd never sung with a baritone before. Musically there was a lot of richness and so much potential. So I was reticent to embark in a romantic relationship at the same time as we were becoming this interesting duo. I didn't want the romance to interfere with that. But I was wrong. It turns out you can do both!
How do you keep from getting in each other's way either at home or on tour?
There's a lot of following your gut and instincts. Communication and space giving is a necessary part of the success of any couple. But what's interesting is, in this situation, if we are not getting along, we will set aside our differences for the better of the band. We sometimes will pick up a conversation later after we've honoured an engagement or what have you. It's become a skill we've honed.
And it feels healthy actually because being Moonfruits is the highlight of our days. When we are on stage – that is the reason for all our work. That is the result of our constant labour of love. Being on stage with your partner gives you the opportunity to share this beautiful experience. That helps diffuse any ire, so we can discuss differences later with a more sober and calm approach. I'm sure our relationship will change and evolve. Our answers to these questions may change over time.
What is your advice for other couples who might want to work together?
The more we do this together, the more I think – there is no secret. Particularly with the making of Ste-Quequepart everything just blends. We no longer make a point to separate tasks.
---
Taylor Angus (Taylor Angus and Logan Brown) are working on a new album, Sympathy for you, and will be performing at Ottawa Bluesfest 2017 on July 6.
Ottawa Life: How long have you been together, dating, married or otherwise.
Taylor Angus: We've been together about 2 years but have been working together as a band for just over one year.
Where did you meet?
We met at a gig in Kingston and then started dating and then started playing music together. She is into jazz, Michael Bublé and Amy Winehouse. But I'm more into Fleetwood Mac and death metal. When I first met Tay, she was playing acoustic guitar without using a pic, which was new to me. I still am fascinated by her guitar playing style – no pick, and very percussive – using the guitar body as percussion. So I implemented that into my own style. She has a strong sense of melody, so now I'm more like 9 chords and the truth as opposed to 3 chords and the truth!
Are you poetic, Taylor?
Taylor isn't sure how to answer but Logan insists and says to her, yes you are a poet. You'll start with a phrase or a thought and build from there. It's not a story telling style – more poetic. [Logan seems to understand Taylor more than she does herself. He is clearly into her and admires her greatly. His respect and love for her were clear to see and hear through his choice of words. Seems that for them, the secret to their success may be that he places her first and she doesn't seem to mind that position.)
Now you are a couple and working together. What's your advice?
Specifically? I'd recommend to over-communicate with your partner! For me, over coffee in the morning, I'll say today I'm working on the computer from 9 to noon. Maybe we can go see a movie at 6pm. I try to be specific so we know what we're doing. Also, we hired a publicist which is a great help. It's hard to do it all yourself.
---
Gold and Marrow (Shannon Rose and Steve Matylewicz) have released several albums together under different monikers, including their latest, Forever, released in 2014. They have recently reconvened from a hiatus from performing to write and work on other musical projects, and are planning the release of a new album in 2018.
Ottawa Life: How long have you been together, dating, married or otherwise.
Gold and Marrow: Steve and I have been married for nearly 11 years, and performing together for nine. We met in Ottawa where Steve had already been playing in bands, and then moved to Toronto together for a few years where I started writing songs. When we moved back to Ottawa after university, he asked some of his old bandmates to help us play shows and later do some recording. We played our first show in 2007, with Steve as my guitarist. He also went on to produce my albums when we started recording.
Our first release was "Sing Me a Song" in 2008, followed by "Seasons" in 2012, and "Forever" in 2014. We also wrote and released a few electronic songs together in the past year as Secret Heart.
How do you separate work from personal time? How do you keep from getting in each other's way either at home or on tour?
For a long time we didn't really separate work from personal time. Music kind of took over our whole lives, and even if we weren't working on it, we were always talking about it. Over the past couple of years we've learned to separate music time from marriage time. We still work together a lot, but we're much better at setting specific work hours, and then leaving it in those hours. We never really get in each other's way at home, and I love touring with Steve. Even if he wasn't performing with me, I'd want to bring him.
What would be your advice to other couples who are also making music together?
Shannon's advice: Figure out what each other's strengths are and then let the other person do what they're best at. Also, it can feel more personal when you get creative feedback from a spouse. Try to see it as constructive and always respect each other's opinions. One thing that's helped us is deciding who has power of veto in which situations.
Steve's advice: In the creation of music, I often find that listening to the other players is the best way to ensure that what you're playing is complimentary. When in a relationship with the person you're making music with, it's important to apply this practice of listening as well. Hearing their ideas and doing your best to support them is the best way to make sure everyone is stronger.
Working in music as a couple is tricky at first, but after about ten years you start to figure it out, and then it's really nice.
Recommended Articles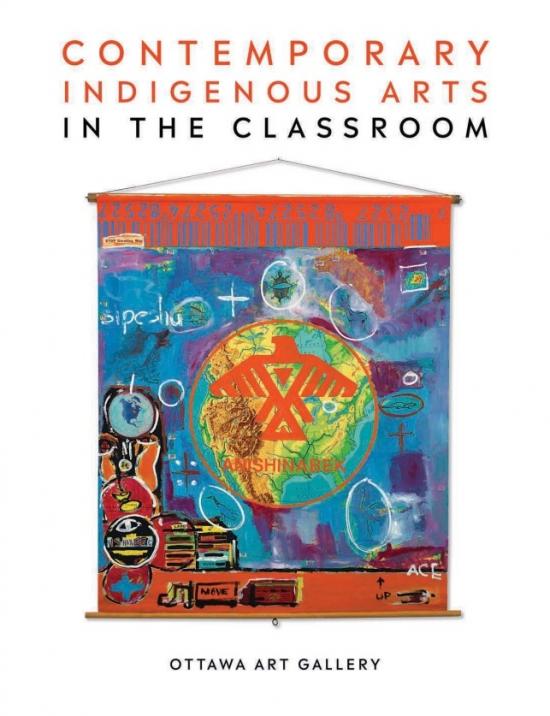 The goal is to build students' cultural competence and respect for diverse Indigenous peoples, while encouraging critical thinking about colonialism in Canada.
Read full story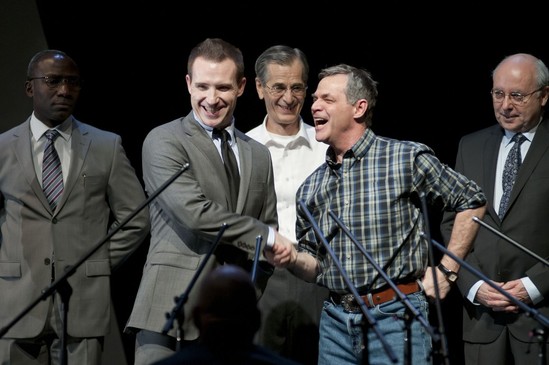 Photo courtesy of Andree Lanthier Take yourself back to post 9/11, to the time of George W. Bush'...
Read full story
Though the music world is still catching up in terms female representation, Julie Kathryn is trying to change that.
Read full story
Comments (0)
*Please take note that upon submitting your comment the team at OLM will need to verify it before it shows up below.