CRAFT Is for Beer Lovers—and Everyone Else
Photos by Chris Chase
---
Welcome to Lansdowne Lowdown, a series of reviews showcasing the delicious restaurant options at Lansdowne Park.
CRAFT Beer Market is by far the largest restaurant in the Lansdowne sports and entertainment complex. It has 132 beer taps, a giant bar with super-cool industrial pipelines overhead that zip the beer from the keg room to your glass, huge windows that face Bank Street, and a varied, family-friendly menu of food that—no surprise— goes great with beer. Just another sports bar to hang out in before or after the game, right?
You barely need to scratch the surface to figure out that CRAFT is more than it seems. The building is LEED-certified. The coffee is from Bridgehead. That keg room is temperature-controlled using Bullfrog Power. They have a serious composting program. Staff uniforms use sustainable fabrics (and, I might add, no skimpy skirts or high heels required—it's jeans and TOMS all round). All the fish and seafood on the menu is Oceanwise.
Believe it or not, CRAFT is a national chain, with locations in Calgary, Edmonton, Vancouver, Toronto, and Ottawa, but each restaurant partners with nearby suppliers whenever possible to source beer (of course), coffee, produce, meat, and even kombucha. So if you're at CRAFT in Vancouver, the beer list is going to look a lot different than it does here in Ottawa, and the coffee will be locally roasted too. CRAFT also supports local and national charities through their Community Brew program: Every month, a dollar from each purchase of a designated beer is donated to the current cause.
Here's the part where I admit that I am not a beer aficionado (though I do enjoy a Radler). But my husband loves craft beers, so I brought him along to provide expertise and opinions (and also take photos). After geeking out over the very lengthy list, he asked for a recommendation and was impressed with his Laser Show IPA from Toronto's Left Field brewery, which was both hoppy and fruit-forward, and packed a solid punch at 8% ABV. Meanwhile, my Stigl Radler was refreshing and familiar, and I was pleased to see they also have three ciders (the ubiquitous Somersby, but also Toronto's Brickworks and Prince Edward County's Waupoos) to choose from.
About a dozen of CRAFT's 132 taps are on a monthly rotation, so there's always something new to try when you come in. Naturally, they offer beer flights as well, which change weekly: One is devoted to local brews, the other to more global offerings. The bar is vast, with tons of seating, so if you're a serious beer nerd, I suggest you pull up a chair there and strike up a conversation with one of the several bar staff for their recommendations and highlights.
You know I was really there for the food, though. I am not easily impressed by pub food, and I've eaten a lot of it, but this is high-calibre stuff. Everything is clearly fresh and handled with serious care; presentation was light-hearted and sharp. Portions are generous but not wasteful, and prices, though higher than some other chain pubs, are fair and reflect the high quality of the products being used.
The menu covers a lot of bases, which is great for families or larger groups of friends and coworkers. I was first amused and then frankly wowed by the "fast-food sushi" appetizer, which looks like maki rolls but is actually tiny cheeseburgers and fries wrapped in bacon. This is some serious beer food. Also impressive were the grilled fish tacos, filled with nicely-spiced sustainable haddock, and the ahi tuna poke appetizer (there's also a main-dish rice bowl version), with super-fresh diced fish, snappy cucumber, and crispy fried wonton crackers.
The barrel nachos (so called because they're arranged on the top of a steel beer keg) are deeply cheesy and will feed a crowd; the tortilla chips are freshly made and free of any weird artificial colours. The excellent skin-on French fries are tossed with beer-seasoned salt. The chicken wings are smaller than you might be used to. That's because they aren't breaded, but simply fried to crisp, chewy goodness, tossed in seasonings or sauces at your request.
None of this is avant-garde (well, maybe the fast-food sushi) but it's all tasty, fresh, and gorgeous to look at. They have multiple vegetarian and gluten-free options. They are careful about nuts (which are in very few things here, and kept in closed jars in the kitchen). They make everything themselves, down to the salad dressings and spice blends, so if you do have allergies, just ask your server and they can get the information you need.
For the pint-sized and picky, they do have a kids' menu, but it's thankfully just smaller versions of the house-made items on the grown-up menu (mini burgers made with local beef; homemade mac and cheese; hand-stretched flatbread with sauce and cheese). No shortcuts here, even for little ones.
I mentioned above that I'm not much of a beer fan. Fortunately, CRAFT also has a great cocktail menu. It's not a big selection, but the ones I tried were delicious, especially the Fuzzy Peach margarita with fresh peach purée. I've never had tequila with peaches before, and it really works. The Julep Radler Kentucky (JRK) adds grapefruit-y radler to a classic mint julep, with killer results.
We were at CRAFT on a super-busy Friday night just before a Foreigner concert at TD Place next door, and as slammed as it was, everyone there seemed to have a smile on their face, from guests to servers. It's big, so it can be loud, but despite the high ceilings and wood furnishings, it wasn't painful to my ears. Music is adjusted by zone rather than for the whole restaurant, and there are definitely quieter areas. Did I mention the giant patio? It wasn't open when I was there (thanks, tardy Ottawa spring) but you can bet I'm headed back there this summer for a cider and some of those tasty cheeseburger sushi rolls. And a bunch of friends.
Recommended Articles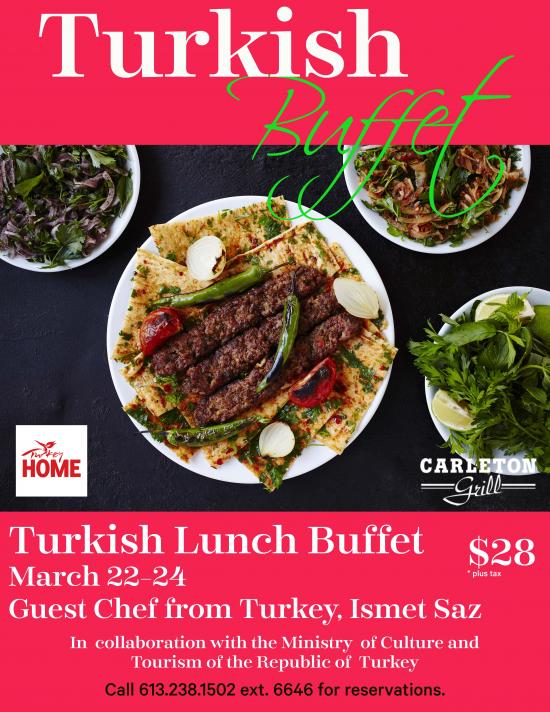 An event at the Sheraton Hotel Ottawa celebrating Turkish gastronomy — March 22 -24
,
2017.
Read full story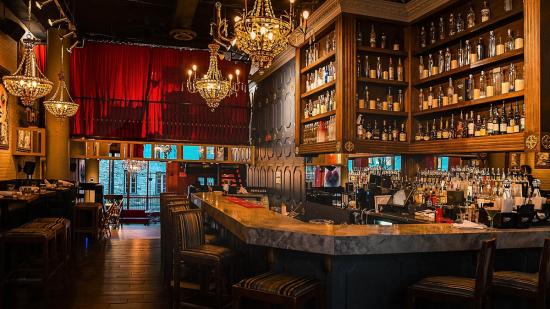 Joy on Sussex is a romantic restaurant where art and food combine to create an experience like no other in Ottawa.
Read full story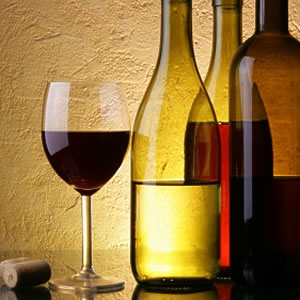 California, for those who have not been, is a different beast when it comes to wine culture, much mo...
Read full story
Comments (0)
*Please take note that upon submitting your comment the team at OLM will need to verify it before it shows up below.