Politics
Crashed ferries and expensive parties: CTF's 23rd Teddy Waste Awards
Crashed ferries and expensive parties: CTF's 23rd Teddy Waste Awards
On March 15th, the Canadian Taxpayers Federation (CTF) held its 23rd annual Teddy Awards. The purpose of the unusual pig-shaped prize? The biggest wastes of taxpayer money from all three levels of government in Canada.
"Former governor general Julie Payette blew hundreds of thousands of dollars on her inauguration and bizarre housing renovations." CTF Federal Director Aaron Wudrick said, noting the highlights of the virtual awards ceremony. "And the Quebec government's remarkable ability to crash ferries into docks has soaked taxpayers for millions."
The not-so-coveted Teddy Awards are named for Ted Weatherhill, a former federal appointee who was fired in 1999 for submitting a panoply of dubious expense claims, including a $700 lunch for two. It is awarded yearly for government spenders hoping to live up to grand achievements like his. This year, competition for the awards was strong on every level.
Federally, former governor general Julie Payette took home the top prize. Payette's turbulent tenure at Rideau Hall was about as friendly to the taxpayers as it was to her staff. Her swearing-in ceremony clocked in at $650,000, overshooting the approved budget for the festivities by $150,000. Another half a million dollars went to renovating the governor general's residence (though Payette never moved in.) Finally, the investigation into her management style cost taxpayers another $393,000.
Other federal nominations in competition for the prize were Justin Trudeau's failed $2.3 million bid to win a seat on the United Nation's Security Council and Health Minister Patty Hadju's multiple weekend trips to Thunder Bay on a government aircraft at $73,000.
Provincially, two transit authorities fought it out over the Teddy award. Though BC's Translink used federal and provincial COVID relief money to reverse pay cuts to agency executives, the Société des traverses du Québec (STQ) won out with an expensive habit of crashing large ferries into docks.
The STQ began this hobby by buying a $175 million ship (the F.A. Gauthier) to shuttle people across the St. Lawrence. When the ship required repairs, the STQ bought a used ferry from Newfoundland and crashed it twice within its first month of service. To replace this ship, the STG bought a third and spent $45 million putting it into service. It too has crashed twice.
The Municipal award race was more varied, but Toronto's cancelled bike lanes received the Teddy Award. After spending $160,000 to build four kilometres of bike lanes on Brimley Road in July of last year as part of the city's pandemic response. Then the city decided to tear them out five months later, costing taxpayers another $80,000.
Other nominees for the municipal award included Calgary city councillor Joe Magliocca, who billed taxpayers hundreds of dollars for steaks, wine, and martinis on an official visit to Quebec City. The ensuring audit into the debacle cost $64,000. Then, the Vancouver City Council spent $316,000 on designer office furniture—though major Kennedy Stewart complained about a COVID-related cash crunch. Finally, the Montreal borough of Rosemont-La-Petite Patrie spent $63,000 on snow-making equipment, even though Montreal gets over two metres of snow every year.
Last but certainly not least, the Lifetime Achievement Teddy Award went to the Phoenix Pay System. A payroll processing system for Canadian federal government employees, the system was a beleaguered project that spanned 12 years, two governments, and over $2 billion wasted taxpayer dollars. Phoenix's cost overruns and delays saw thousands of federal bureaucrats not paid properly for years, or, in some cases, paid far too much. Though Phoenix has finally been fixed, one last story has risen from the ashes to stiff taxpayers: earlier this year bonus payments totalling $1.7 million were paid to senior bureaucrats responsible for the program's implementation.
The CTF knows that such fantastic mismanagement of taxpayer money should not go unrewarded. The CTF's 23rd Teddy Waste Awards celebrated the biggest government wastes of 2021 and, in doing so, raised awareness of fiscal bungling within federal, provincial and municipal governments in Canada.
Recommended Articles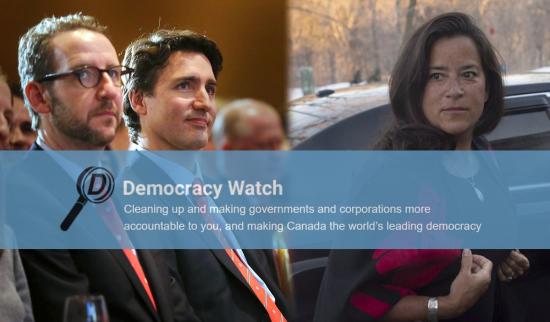 Democracy Watch is also pursuing a court case in the Federal Court of Appeal challenging Ethics Commissioner Mario Dion's ruling that let everyone off the hook, except Prime Minister Trudeau
Read full story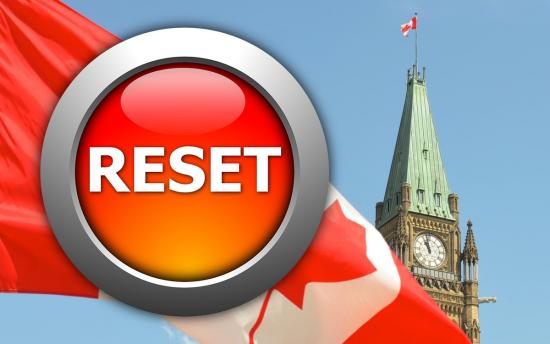 Politics has taken on a nasty edge, and the word compromise is quickly becoming a dirty word.
Read full story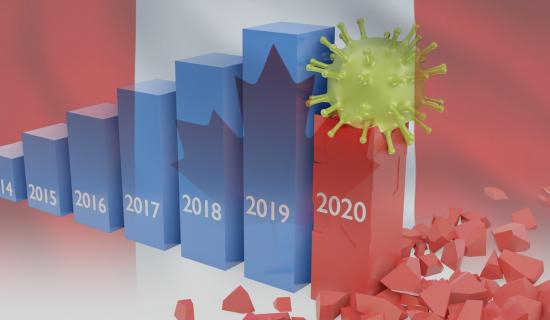 It is absolutely essential that Finance Minister Chrystia Freeland articulate a fiscal roadmap in the coming Spring Budget that projects prudence, and credibility, and inspires confidence in Canadians
Read full story
Comments (0)
*Please take note that upon submitting your comment the team at OLM will need to verify it before it shows up below.