Crucial COVID supplies in our own backyard
ABOVE: Mike Hothi is the owner of Trico Packaging and Print Solutions Inc.
---
Trico Packing and Print Solutions Inc. is an Ottawa-based business with offices on Antares Drive. The company celebrated Canada Day with a ribbon-cutting ceremony commemorating the launch of its new product line; Canadian-made surgical masks! As of August 16th, TricoPPS expects to be the largest manufacturer of disposable surgical masks in Canada.
Company President and owner Michael (Mike) Hothi purchased the 36-year old local business, previously known as Trico Evolution, this past February and immediately rebranded, just as the COVID-19 crisis was taking hold. Hothi saw an opportunity to pivot the commercial printer, industrial packaging and product supplier into a position wherein his team could support Canadian efforts in the pandemic.
Friday, March 13th, two weeks to the day after purchasing Trico's assets, Mike started talks with his management team about what potentially lay ahead. "We began to see print customers delay or cancel work. Things were fizzling out," Mike says. "That afternoon, in conversation with an associate regarding another project, which would see us buy finished goods overseas, we began to speak about COVID." Within hours the company secured a supply of surgical masks, which were certified and manufactured in FDA-registered facilities. The coming Monday, TricoPPS reached out to area hospitals and other public-serving organizations and informed them of the supply and their readiness to help.
Mike obtained his Medical Device Establishment License (MDEL) for import and distribution of PPE and has since expanded the MDEL to include manufacturing. The new TricoPPS division is located in the company's 60,000 sq. ft. facility in the Hunt Club and Prince of Wales area. Its warehouse space now houses 3 recently-purchased machines capable of producing up to 7 million surgical grade masks monthly. The flipping of the ON switch of this truly made-in-Canada solution was captured and posted on Trico's Facebook page.
According to Mike, the decision to purchase the machines was an easy one. "The staff was engaged and really excited about our new product offering for our customers, as well as our new healthcare market," he says. "This, in addition to helping those that do not have, or could not find, essential health and safety products. We could have not done this without the hard work and dedication of the entire TricoPPS team!"
Reliance on off-shore products could simply not continue. The stories about non-conforming products flooding domestic markets, and about shortages in healthcare and long-term care facilities warranted a concerted effort to develop a reliable domestic supply. "Within the office I have heard the phrase, 'this is so exciting,' more times in recent weeks than probably ever before," Mike recalls.
TricoPPS will continue with its traditional production of custom-manufactured business materials, and supply of industrial products. Print Sales took a 40% hit with the onset of the pandemic, so how fortuitous was Hothi's thinking when he spotted the opportunity in the crisis.
Despite eligibility to apply for assistance through the Ontario Together Funding Portal, TricoPPS chose to do it themselves and did not apply funding. They are now reaching out to invite governments to buy from them, rather than Chinese and other offshore manufacturers. Ontario Minister Fedeli's Office as well as local MP Minister Macleod's office is quiet; nothing from Ottawa city procurement officials, including OC Transpo. "We have tried with such diligence to connect and speak with Premier Ford. I am certain if he heard our story, he would commend our work and would ensure government procurement shopped at home versus abroad."
Government is sending mixed messages. Here's what Service New Brunswick had to say: "If we can get a product offshore, with a reliable and sustained delivery, at a great price, with a qualified product that meets requirements – we may tend to go for the lower price". "It's enough to leave you speechless," says Hothi.
Hey governments! It's time to step up and support an Ottawa company that reliably produces an excellent product for the COVID era.
Follow TricoPPS on Facebook at: https://www.facebook.com/TricoPPS/
Recommended Articles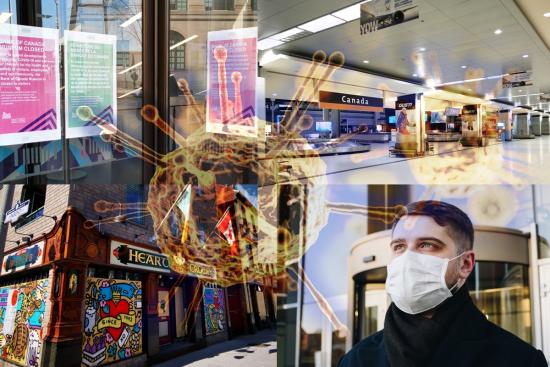 As I write this, less than a third of one per cent of Canadians have tested positive for Covid-19, but few scientists believe that everyone who has been infected has been tested
Read full story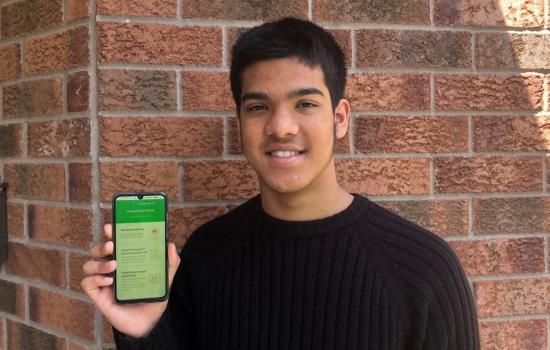 YUNAL will help keep people safe and prevent community transmission by providing information from a variety of sources in one place.
Read full story
The Government of Canada and WE Charity mutually agreed to terminate their agreement that WE would administer the $912 million Canada Student Service Grant
Read full story
Comments (0)
*Please take note that upon submitting your comment the team at OLM will need to verify it before it shows up below.