CU at the Symphony
Photo credit: Shawn Peters
---
The Ottawa Symphony Orchestra is a tried-and-true musical institution in the city, an ensemble whose place in the community is made even more central by its new home at Dominion Chalmers Church. The venerable and historic 100-year old Chalmers was purchased last year by Carleton University to serve as an urban complement to its more suburban campus. D-C has a solid reputation as a classical music performance venue and so the migration of the orchestra seemed like a natural progression. The April 1st concert of the OSO marks the official launch of the new partnership with Carleton, and the OSO's third performance in its new home.
I asked Kate Holmes, the OSO's general manager about the transition to the new hall:
Ottawa Life: How well have the facilities at Dominion Chalmers served such a large orchestra as the OSO?
Kate Holmes: The new facility has been terrific, particularly because Carleton undertook to expand the stage in the Sanctuary at D-C. They developed an elegant solution that first saw a permanent expansion that is now imperceptible, as they've followed the curvature of the original stage. Of course, change is change, and there is always some adjusting for musicians and patrons alike. But everyone is excited by the wonderful feeling of intimacy and grandeur that this space affords and we are happily growing into this new space.
Have you received encouraging audience feedback?
Patrons who've been coming for decades, along with new "converts" have been enthusiastic, noting that this space "fits" us and our sound. Even things like there being no real backstage area means that the soloists and musicians literally rub shoulders with patrons as they exit the stage and the building. The exchange of warm smiles and the shared glow of a grand, live music experience between them is a joy to watch.
Any hurdles that still require your attention?
Always! It's early days for us at D-C and we learn as we go. This is a new experience from a production point of view, particularly. We have typically performed in venues equipped to host orchestras. This is a new ballgame, as it were. Our orchestra is known for performing big repertoire, we typically showcase as many as 100 musicians at a concert. Carleton University has generously acquired new orchestra chairs and music stands to accommodate us here, and our Mentorship Program partner, U-Ottawa School of Music is also helping with stage equipment. And the music community is so supportive--including Chamberfest, who has been very supportive helping us to learn our way into Dominion-Chalmers.
CU at the Symphony will be held on April 1st starting at 19h30 at Dominion Chalmers located at the corner of Cooper and O'Conner Streets in downtown Ottawa. The program will the loaded with the usual OSO blockbusters, including: Songs of Paradise by Toronto's Alexina Louie; Sergei Prokofiev's dazzling Violin Concerto No. 2 in G-minor, featuring Canadian rising star Kerson Leong, and; Gustav Mahler's Symphony No. 5, whose Adagietto 4th movement alone should be heard by everyone at least once in every lifetime.
Music Director Alain Trudel and the members of the OSO hope to CU there!
Recommended Articles
Director, choreographer and baroque dancer Marie-Nathalie Lacoursière will be performing various dance forms of 17th century France against the musical backdrop of Ottawa's premier professional chamber orchestra.
Read full story
Playwright Darrah Teitel captures it because she herself was a staffer. The long hours, thankless work, underappreciation, egotistical MPs, low pay, unexpected developments, intrigue and crises are definitely all part of political life.
Read full story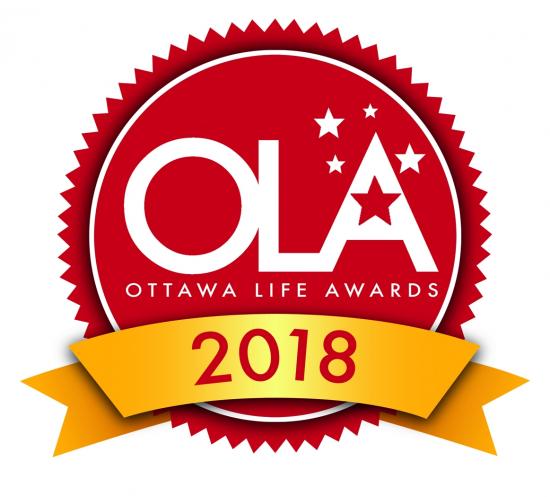 Have your say on the best of the Capital! Cast your vote for the 2018 Ottawa Life Awards.
Read full story
Comments (0)
*Please take note that upon submitting your comment the team at OLM will need to verify it before it shows up below.