Sports
D.J. the coach was once D.J. the enforcer
D.J. the coach was once D.J. the enforcer
Photo credit: NHLI via Getty Images
---
So then, Denis D.J. Smith is your (relatively) new guy.
I can't pretend to tell you what he's like as a coach, head coach or assistant. His former players – be it in Toronto or with the 2015 Memorial Cup champion Oshawa Generals – will gladly tell you how much they loved playing for the guy.
Even the guys he shared the bench with during his short career as coach swear by Smith.
Roger Hunt, VP and GM of the Oshawa Generals, couldn't say enough good things about the hire.
"The way he carried himself, the way that players responded with him and to him, how prepared he was, how great of a coach he was, you knew he was going to be a head coach at a higher level," Hunt said to Durhamregion.com. Hunt was an assistant to Smith during the Memorial Cup run.
"I can't say enough good about what the Ottawa Senators have just done," he added. "They maybe don't even know how big of a move they just made, but they've brought in a guy that's an incredible teacher, he's a great motivator, he's incredibly prepared."
The 14th head coach in the Ottawa Senators history also garnered a ton of praise from the guy who hired him (but c'mon, what'd you expect?).
"The passion, the energy level, the knowledge are really the three things that really excited us," said Ottawa general manager Pierre Dorion. "It was just a feeling he was going to knock it out the park with this group of players."
Well we sure know he has his work cut out for him.
We're not even close to training camp and already the pundits are labelling Ottawa as a gigantic longshot to compete for a playoff spot.
Last place overall (again) is a common refrain.
The good thing for Smith is he's going to get a longer leash than Duke (my rescue dog).
I would surmise – it will be at least a couple of years before Uncle Eugene comes calling for his wins like Tony Soprano collecting on a personal loan.
So there you go, that's D.J. as a coach.
What I can tell you is what the Windsor native was like as a player.
Back in the day (mid-1990s, bear with me here a bit), the guy was a beast.
In his third year with the OHL Spitfires, Smith collected 15 goals and 67 points in 63 league games.
Keep in mind as well that this was back in a time when fighting was not only abided, it was encouraged.
This was particularly true at the Windsor Arena, aka The Barn, aka the Madhouse on McDougall.
In the 90s opposition players tended to catch a touch of the flu on the bus ride down to Windsor to play in this place.
"Can't play tonight coach . . . just not feeling well."
The arena was adorned with chicken wire and the most vociferous fans in the OHL.
Frightening.
The lineups also matched the atmosphere.
Guys like Kip Brennan, Drew Felder, David Geris, Adam Young, the infamous Jeff Kugal and Kevin (Killer) Hansen suited up, looking for blood.
But the undisputed king of the toughies was D.J. Smith. He put up penalty minute numbers of 201, 260 and 190 during his three years there.
He was kind of like the OHL's answer to The Undertaker of WWE fame.
(Some were unfazed. During his rookie year with Owen Sound, Sean Avery – yes THAT Sean Avery – vowed to fight D.J. at centre ice during the bus ride down from mid-west Ontario. Never happened though. Kid had guts though; or something along those lines).
Unfortunately for Smith, the transfer of those many talents to the NHL level never truly materialized. He ended up playing just 45 games in the bigs before packing it in after the 2004 season.
Will he be the right tonic for Ottawa?
Lord knows, but the media should be happy – this guy promises to showcase a lot of character and come loaded with a few intriguing stories from his playing days.
Best of luck to him.
Recommended Articles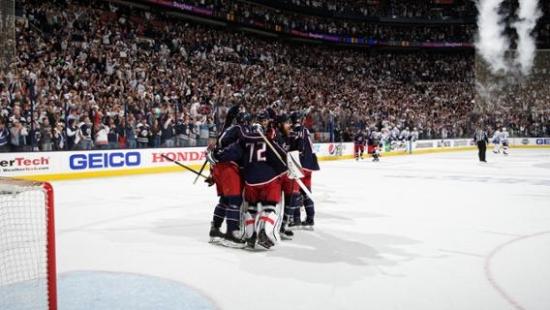 After the calamitous and catastrophic crushing of several NHL playoff favourites, as well as Canadian teams, in the opening round (which concludes this week) many are left wondering which 'side' to pick as a new team to root for.
Read full story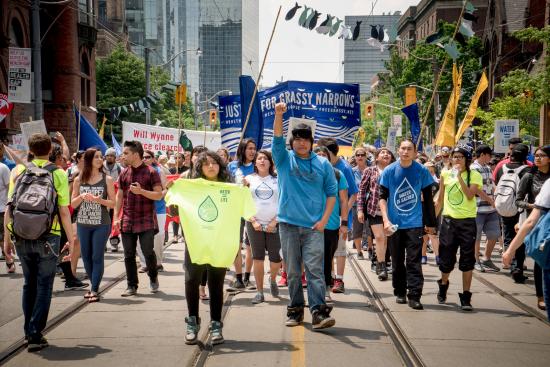 In Grassy Narrows the mercury poisoning was not as immediate and of course it is an Aboriginal community so the bureaucrats at Indian Affairs in Ottawa did what they often do – nothing.
Read full story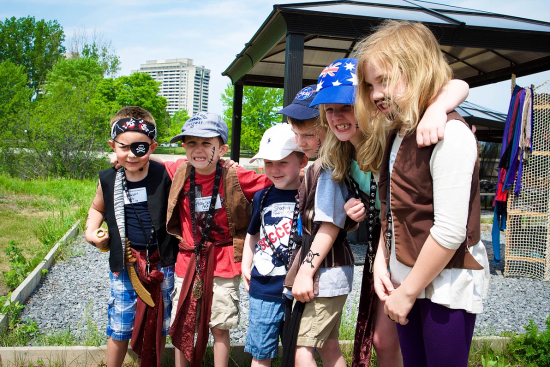 After over 20-years writing about life in Ottawa, we think we have a pretty good idea of the best of what this city has to offer. In this weekly series, we'll share our picks with you - our top hotels, live music venues, local brews, bands and more. Check, share and discuss #OLMBest every week!
Read full story
Comments (0)
*Please take note that upon submitting your comment the team at OLM will need to verify it before it shows up below.