Top Stories
Darlene Kulig: Making the Rainbow Connection
Darlene Kulig: Making the Rainbow Connection
There's something about art that can truly transport you. The work of certain artists can make you feel a depth of emotion, take you to far-away places or make you remember a time in your life that you thought you'd forgotten.
Darlene Kulig is one of those artists.
Though Kulig always knew she wanted to be an artist, it was being awarded the CSEA/Berol Prismacolour National Art Scholarship for "outstanding potential in visual arts" that led her to the Ontario College of Art and Design. Leaving Nepean for the big city, she had no idea what a job in art looked like. "I quickly realized that to pay the bills, I would go into graphic design, which was a great career," she says. Within four years of finishing at OCAD, she was at the helm of her own flourishing graphic design studio where she balanced art and business for 25 years.
Kulig turned to painting eleven and a half years ago after losing her close friend to cancer. "I vowed to carry her forward in my work," she says. It had been decades since she had picked up a brush, having been busy running her studio and making time to raise her family. She had not done any fine art since she graduated. "We raised our family, I gardened, I enjoyed cooking, I crafted Halloween costumes…I did a lot of creative things, but for me, painting requires that I fully commit myself to it," says Kulig. "I focused on one thing at a time – my business, my family and now it's my turn to finally paint."
In the following years, after losing her nephew, her mother and a lifelong friend of her husband's to cancer within a short period, each time she turned to her painting with more purpose. "It was therapeutic and then it became joyful... I fully committed to painting," she says.
Though she didn't realize at first that's what she was doing, it became her own particular type of healing. "My path and style became clear". Traveling the world for inspiration, she photographed champagne bubbles dancing in her glass of champagne while in a café in Vienna. Ever since she has added signature, floating champagne bubbles to her work. As a revered instructor shared with her, "the opposite of loss is joy."
Her work now hangs in galleries across the country as well as in private collections, though many patrons discover her work through the internet or at one of the art events she is involved in. Global Affairs Canada has also installed a selection of Kulig Canadian Landscapes in various Canadian Embassy buildings around the world.
Well known for her vibrant landscapes depicting scenes of locations across Canada and the world, Kulig considers nature to be a sacred place. Her work has been described as otherworldly and anthropomorphic. While many cultures wear black while navigating grief, she chose to paint with a rainbow palette. "I deliberately use yellow for optimism and rebirth. I use turquoise for spiritual grounding and wisdom, and pink for unconditional love," she says. "It is said that when we are grieving, we need nature the most. It's a place that gently lures us back to our 'self' and is essential for our souls."
Kulig's personal painting style is unlike any other. A melange of bright colours and bold strokes, it comes from her roots as a graphic designer, semi-abstracted and based on flat shape. Kulig strives to evoke a subjective experience rather than the objective description of a scene.
"Sometimes artists place a lot of pressure on themselves to create something serious and profound; I am comfortable with the fact that I make joyful paintings," she says. "But there is a psychology that underlies the simplicity of it all – the cotton candy and the gumball and the jelly bean hues, they make you feel good."
Her current project is painting a brightly coloured paddle to be auctioned off as part of the annual Camp Oochigea's Paddle Project this coming summer, an event that raises money and awareness for the camp and their facilities. "I was delighted to have the opportunity to participate. It's a wonderful cause."
Her work will also be displayed at the upcoming Kulig Fundraising Art Show on May 30 in memory of her nephew, Craig Kulig, and in partnership with Ottawa Life. Hosted at the Mizrahi presentation showroom, half of the proceeds from the event will benefit the Ottawa Hospital's Ride for Research. "It's a great way to keep Craig's memory alive and to recognize the cutting-edge work being done at TOHF. It's a small thing, but I believe it helps."
Kulig loves being able to give back, sharing her art while also supporting a charity that is near and dear to her, her relatives or her friends. "It feels very rewarding…You get to an age where you've raised your family and you've done your work and it feels meaningful if I can somehow touch people."
Her hope is that her work makes people happy and gives them "just a bit of a time away, the permission to simply enjoy the moment."
For Kulig, the most special part of it all is the people she meets. "The connections I make with people are so deep, even strangers. It's remarkable when you meet a person who viscerally connects to one of my paintings of a beach walk, a canoe ride on still waters in the moonlight or a tiny tugboat sailing toward home."
"There is "what" I paint and more importantly "why" I paint," she says. "I love it and it makes me happy…I do it because it's fulfilling, I truly enjoy it, and because I'm here. You realize, 'I can do this everyday.' And so, I do."
Recommended Articles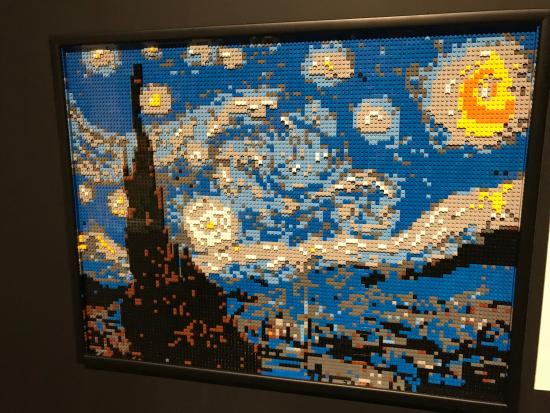 The Art of the Brick is the world's largest display of LEGO art.
Read full story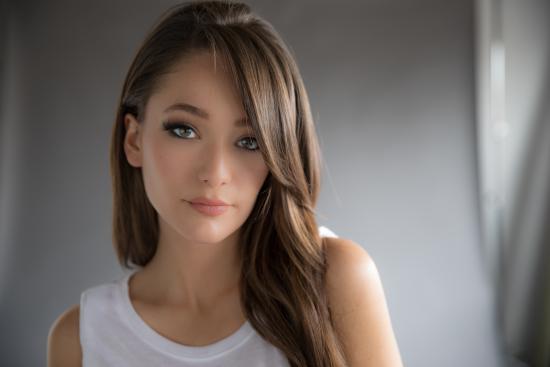 The Orleans-raised starlet is ready to wow her hometown crowd and maybe bring an even bigger hoedown to O-town in the future.
Read full story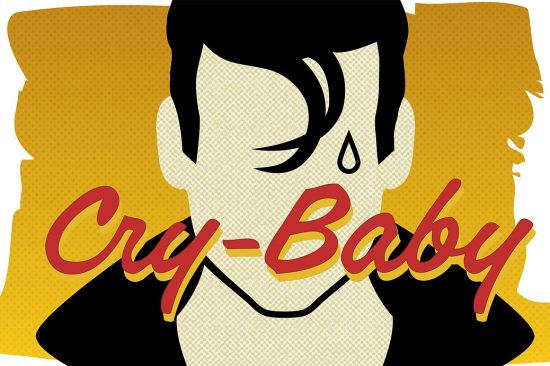 Ottawa Life Magazine talks with show director Don Fex, and cast Nicholas Dave Ammot (Cry-Baby) and Emma Woodside (Allison) about bringing that crazy Waters camp to an Ottawa stage.
Read full story
Comments (0)
*Please take note that upon submitting your comment the team at OLM will need to verify it before it shows up below.