Sports
De Grasse unleashes 'wow' factor
De Grasse unleashes 'wow' factor
1928.
19.62.
5.
Lots of numbers to digest and with that Canada exploded in joy.
Andre De Grasse brought a country to its feet.
So let's rewind and look at the numbers this remarkable Canadian conjured with his gold-medal romp in the Olympic 200-metre finale on Wednesday.
Canada had not taken gold in this event since 1928. That would be Percy Williams. If you're old enough to remember, well, you're pretty old.
With his time of 19.62, De Grasse set both a personal record and a Canadian record in the event.
With the gold, De Grasse claimed his fifth Olympic medal and tied long-ago Olympian Phil Edwards for most in track and field (Edwards captured five bronze medals between 1928 and 1936).
Remarkable.
For the record, the native of Markham, Ont., won a bronze earlier this week in the 100-metre dash, and won three medals in Rio back in 2016 (two bronze and a silver).
"Yes, yes, yes! I did it, finally," a slightly winded De Grasse, with the Canadian flag draped over his shoulders, exclaimed after the gold-medal performance. "It feels amazing. Won the gold, set a personal best, I couldn't have asked for more. This was the race of my life . . . I finally got it done. I waited five years with that extra year with the pandemic. I trained my butt off . . . my coach, he told me last night, you got this, just go out and execute the race and I did that and I'm so proud of myself."
In typical De Grasse form, the 26-year-old started in mid-pack but with a superb kick in the final 50 metres, took over the race.
"I knew I had to get off the bend. That was the only way I was going to win this race. I knew the Americans were going to go after it. They run hard bends, you know, and I have to go with them. I just made sure I stayed with them off the bend and then coming home I just relaxed, pumping my arms and relaxed. Taking a deep breath in and a deep breath out and just go."
De Grasse was asked by the CBC if he knew he had won the gold as he crossed the line.
"I knew it was going to be close. I saw one of the Americans, and he was close to me, but I could tell from my lean that I out-leaned him and when I looked up at the scoreboard I could see the camera was on me and I knew that I did it."
Canada's Aaron Brown, at 29, made the final as well. Brown, from Toronto, finished in sixth place (20.20 seconds).
Finishing just behind De Grasse were the American duo of Kenneth Bednarek (2nd, 19.68) and Noah Lyles (3rd, 19.74).
"I trained for this. Six days a week. Twice a day, morning and afternoon sessions before I get my kids. Mentally I knew I was strong because even when I get home from practice I have to be strong mentally because my kids are there . . . This race all came down to mental preparation."
It was Canada's 15th medal of the Tokyo Olympics.
"This was the race of my life."
There's no doubting that.
Recommended Articles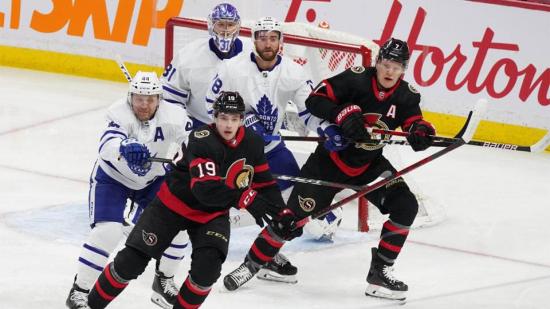 For the Ottawa Senators 'getting started' has been the tale of the tape since the spring of 2017.
Read full story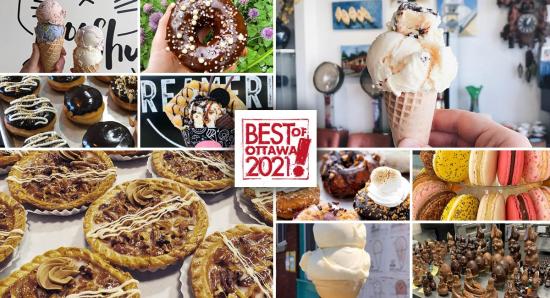 After over 20-years writing about life in Ottawa, we think we have a pretty good idea of the best of what this city has to offer. Check, share and discuss #OLMBest every week!
Read full story
Comments (0)
*Please take note that upon submitting your comment the team at OLM will need to verify it before it shows up below.