Dean Brody's Beautiful Freakshow
Canadian country sensation Dean Brody isn't afraid of taking a few risks every now and then. That's not just talk. He'll back it up with a chainsaw solo!
Noisy cutting tools aside, Brody's risk tolerance is as much a part of him as is his guitar, cowboy hat and a good pair of boots. Putting it all into one big roll of the dice, he left his job and moved his family from BC to Nashville back in 2004. He was chasing the music he heard in his head while working in a sawmill, just a kid with a guitar and a dream.
Though he's now living that dream, the multiple Canadian Country Music Association award winner hasn't lost sight of where he came from.
"Sometimes I miss working at the sawmill," Brody tells Ottawa Life. "That physical labour and putting in a hard day's work. I also miss the guys I worked with and the camaraderie we had during those shifts. It also made me appreciate the job I have now, especially when it's raining or -20 outside!"
That dream nearly became a nightmare when, just before his debut single "Brothers" was set to be released, Brody suffered an injury water-skiing that forced him to undergo extensive surgeries to reconstruct the damage. He'd watch the single climb the charts while going through a painful rehabilitation process all the while trying to maintain his positivity dealing with the timing of the setback. His risky side kicked into overdrive when he tried to convience his management he could get on the road during his recovery to promote the single. Cooler heads prevailed on that one.
Mixing hip-hop and country music, however, was a choice he wasn't going to back down from no matter how crazy it may have sounded on paper. The title track of Brody's recent release, Beautiful Freakshow, adequately describes the album while colliding two genres of music that don't even enter the same stratosphere let alone reside peacefully on the same planet.
Brody himself admits the release goes in a lot of different directions, rap being just one. It mirrors his own life which is currently entering new challenging chapters. Life's unpredictable nature flowed naturally into the writing for this album and made for a diverse release not just for Brody but for the genre as a whole.
"(The title) represented the conglomerate of tunes assembled for this album. And, it had an element of shock," he says. "I think sometimes people think country is a predictable music style. But it's not. It can be a lot of fun and be surprising too."
Untethered within the folds of unpredictability is just where Brody feels comfortable. Now living in Nova Scotia, the musician relished moving towards spaces that were undefined by his past chart success.
Ottawa Life had a chance to chat with Brody about why he opted to change things up on the new album, his risky move to Nashville, settling on the East Coast and, of course, playing the chainsaw on stage.
Ottawa Life: With so many genres in music to follow what had you moving into country music? Were there any particular influences?
Dean Brody: Looking back, my upbringing was the largest influence. Growing up in the country made it easy to sing about. It was a natural fit.
You grew up in BC. Did you find there was much of a country music fan-base there?
Oh yeah. But we listened to a lot of different music styles. The radio station we had played everything. Anne Murray to AC/DC. I didn't know what a genre was until I was about 15.
You decided to take a pretty big risk in loading up your family and heading to Nashville. You've said the first couple of months were a nightmare however it certainly paid off. Looking back, what went into that choice and how was it received by your family?
It was a huge risk, and I think it freaked all of us out when we first moved. But then you make it home, and it's not as difficult. Making friends in Nashville made all the difference. But before we had established that, it was a tough go.
Would you do anything different in retrospect?
I would hire a moving company to move everything in the U-haul up those five flights of stairs. That was a back breaker! But no, it worked out in the end. I wouldn't change those first years in Nashville.
You had two very different career paths laid out for you. Do you ever have moments where you wonder what life would have been like if you stayed working in that sawmill?
Yeah, for sure.
What sparked the move to Nova Scotia. Had to check out the other coast?
I've always loved the diversity of music out East. When my record label in Nashville forced a management ultimatum, I chose to move back to Canada. And a fresh start in Nova Scotia sounded like just the place. And I absolutely love the ocean, the beaches, and being by the water.
There was a moment where, right at the start of your career, it looked like it could be finished before it got off the ground. How did your water skiing accident effect you just as your first single was about to hit and how have you worked beyond something that might have shelved a lot of other people?
The accident forced me to stay positive. Because of the timing of the accident and subsequent surgery, it was easy to think all momentum could have been lost. I remember going into the office to try and convince the team that I was ready to back on the road to promote "Brothers" and they would look at me and go: "Dean, you're eye is all bloody and you can't even close it. You're actually winking at us. You'll creep everyone out! Go home and rest. Check in again next week." It's funny looking back now but at the time I was really freaking out.
How have you felt Canadian country music has evolved since you're entry into the charts?
I think it has followed the American scene quite closely - evolving into one of the most diverse genres out there. There was a time when, as a writer or producer, you had to stay inside a certain template. But there is no template anymore. You can have a Corb Lund and a Sam Hunt co-existing on the same chart. It's an exciting time.
Seems like you are taking some risks again with this new album. Whatever made you decide to merge country and rap and how did you pull it off so fantastically?
Well, first, thank you for thinking we pulled it off! I just thought of the most polar opposite genres to represent the two people in the song who, themselves, are from two completely different worlds. Rap and Country would be the pair.
You collaborate with a few others on this release. How did Sarah Blackwood and Alan Doyle get involved?
I think Sarah has one of the sweetest voices. Very whimsical. So when she agreed to be on the record, it was a no-brainer. And Alan, he's always been a good sport so when the part came up for him to be a police officer in "Soggy Bottom Summer" - he was game.
I read that you write a lot of your songs alone. It seems to me that a lot of the country music songwriting (at least by way of Nashville) comes from a team of writers. Why have you chosen to be more solitary in penning your own lyrics?
I write at a different pace than most. I can only write for about 1/2 hr a day before I get totally bored or lose perspective on the song. So I work on multiple songs at once or go five months without writing anything. So I'm an odd match for any co-writing scenario.
Can you tell me a bit about how the new album came together?
I just sat down and started writing. This album goes in a lot of directions because of my inability to sit still on one type of tune. So we ended up with a reggae song and a rap refrain and some super trad tunes as well. It's all over the place. But it's all still me. If you listen to the lyrics, it's me. Just the arrangement is fragmented, the melodies new.
Beautiful Freakshow is a very introspective album, would you agree? What had you getting more internal on this release.
You're right, I think "Time" is definitely that kind of song. Maybe it's because of new challenges, new chapters in life, that got me thinking in this direction.
What went into you choosing that for a title?
We felt it represented the conglomerate of tunes assembled for this album. And, it had an element of shock. I think sometimes people think country is a predictable music style. But it's not. It can be a lot of fun and be surprising too.
That said, you do seem to have a lot of free spirit in you. I think some of that stems from the wide open spaces, mountains and ocean scenes you spend your time around. What motivates you, fires you up?
People. I'm fascinated by characters. what motivates others, what makes them tick. I like to try and put myself in their shoes. Tell their story as well as my own.
Back to risks. Ok, chainsaw solo? You have got to elaborate on what brought this on!
I had originally used a duck call and some antlers for my live solo in "Mountain Man". So we were thinking of a different angle for the Crop Circles tour - what could we do different? And then we thought, hey, can we bring a chainsaw onstage and fire it up and smoke out the arena? My tour manager said we could so we went for it.
What can fans expect with this coming tour?
TWO chainsaw solos. No, seriously, we are super excited about the stage and production we have planned for my fans this tour. We have a few surprises up our sleeve and some amazing talent joining us on stage. It's going to be an epic night!
Recommended Articles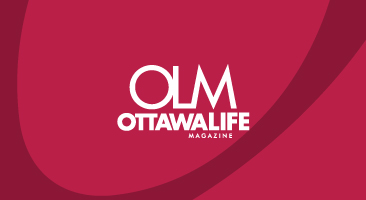 A graduate of Jerusalem's Bezalel School of Art, David Gerstein traveled to international art capi...
Read full story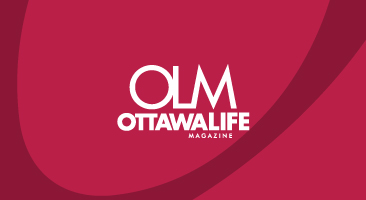 Clowns, rides and activities spelled a day of fun and excitement for children and their caregivers a...
Read full story
Comments (0)
*Please take note that upon submitting your comment the team at OLM will need to verify it before it shows up below.