Food & Wine
Dedication to Community and Real Food Fuels New OCCO Kitchen
Dedication to Community and Real Food Fuels New OCCO Kitchen
All photos courtesy of Justin Counter.
Ottawa's number one restaurant on Trip Advisor just got a big upgrade.  For the past year, Ottawa residents have been crowding a tiny takeout restaurant on St. Joseph Boulevard in Orleans called OCCO Kitchen. The restaurant is the vision of Chef Mark Steele, the former executive chef at the Hilton and currently an instructor at Algonquin College.  Featuring local, seasonal ingredients crafted into artisanal-style street food, OCCO Kitchen has quickly become a hot spot for residents to try Steele's creative takes on fast food – including the best burgers in the city.
This is great news on its own.  Orleans welcomes infusions of city life to the area, which was once just a bedroom community for Ottawa, but now thrives as an urban neighbourhood.  In recognition of OCCO's success, The Orleans Chamber of Commerce awarded the restaurant with the 2015 Best New Business award.  However, the takeout restaurant wasn't designed to handle this level of success.  As word has spread and business has increased, the food storage and cooking space are at capacity.
"It reached a point where it's maxed out," says Steele.  Originally planned as a catering business (OCCO stands for Orleans Catering Company), Steele has spent much of the past year meeting the demand for takeout.
Late in the winter, Steele announced that the restaurant would open a new location, a full-service restaurant at 4240 Innes Boulevard.  Now open, OCCO Kitchen Innes can accommodate guests by reservation in 200 comfortable seats.  While the St. Joseph takeout kitchen remains open, he expects the larger location to solve many logistical problems and help bring the business to more customers.  On the day of the soft opening, OCCO Kitchen on Innes was a hive of activity.  Supplies were being delivered, the finishing touches were being put on the dining room and Steele was awaiting the liquor license.  The atmosphere was one of excitement and confidence, which suits a business that has done nothing but thrive since its inception.
A large part of that confidence comes from Steele's leadership, and his background.  A Newfoundland transplant to Ottawa, Steele earned his Red Seal certification on the East Coast before working with Fairmont, eventually landing at the Chateau Laurier in the position of Chef de Cuisine.  His culinary and business expertise translate beautifully to OCCO Kitchen, despite its smaller scale.  He's brought in experienced management, servers and kitchen staff. As for Steele, he'll be dreaming up new dishes and overseeing the business as it grows – including an extension to its catering arm.
Worn from the administrative responsibilities expected of an Executive Chef, Steele is thrilled to be cooking again.  His love of food is apparent in the selections available on the new menu, which adds appetizers and large plates to the already signature street foods from the takeout menu.  Every dish shows the thought that went into its development; there are no careless choices.  And despite the street food aesthetic, every dish is a hearty, real meal.  You can get chicken and waffles for a starter, candied bacon Caesar salad for your main and wash it all down with a Bicycle Craft Brewery ale. You won't go home hungry.
One of the key reasons for OCCO's success is the personality – and values – Steele brings into it.  The slogan promises a "Craft – Local – Seasonal – Scratch" experience. Everything possible is made from scratch, to an almost unparalleled degree. At OCCO Kitchen you can enjoy ketchup made in house from locally grown tomatoes on your French fries, and craft pickles on your burger.  Many ingredients come from Ottawa and nearly all are from Ontario; Steele says his process is to look for ingredients first in Orleans, then Ottawa, then the Ottawa Valley, before selecting products from farther afield in Ontario.  OCCO Kitchen only serves beer from local craft breweries.  Even the coffee is roasted locally by Equator in Almonte, a fair trade, organic coffee company.
"Every time I buy something I'm casting a vote," says Steele, explaining why it's been so important for OCCO Kitchen to reflect these values.  He chooses local and seasonal ingredients for their flavour, of course; the difference is in every bite.  However, doing so also helps him support artisans and build a community, since his purchasing dollars help other local businesses thrive.  It's good for the environment, too, because supplies and ingredients are not being shipped over long distances.  Steele is enthusiastic about being able to bring "real" food to his guests, versus the "mass-produced" items available at chain restaurants.  "I just want to make awesome food," he says, but behind that simplicity is a passionate commitment to the impact OCCO Kitchen can make.
This dedication and individuality have turned many of the restaurant's patrons into dedicated fans.  Steele plans to host frequent special events thanks to the expansion. He's even asked his Facebook followers to pick the sign for the new location, because, "This is their community."
Despite its rapid success, Chef Mark Steele is not trying to take over the world with his restaurant. His perspective and focus ensure it will be sustainable in a competitive market.
"We've defined who we are," he says, "We don't try to bend for everybody."  Those who love a relaxed atmosphere, community vibe and support for local suppliers – oh, and delicious food – will find a home at OCCO Kitchen.  If you're looking for Coors Light and a reheated plate, you'll have to go somewhere else.
Recommended Articles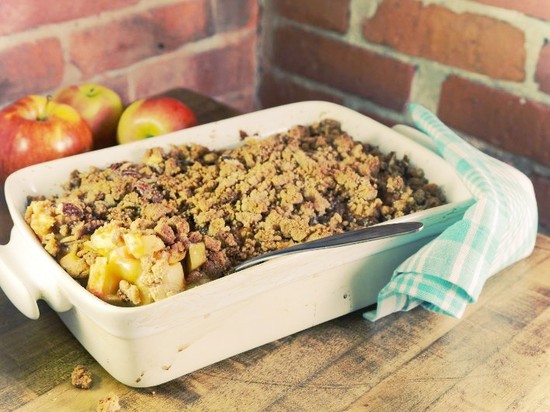 Recipe created by Tristaca Curley, MSc, RD at Fueling with Food, courtesy of Udi's Gluten-Free. Th...
Read full story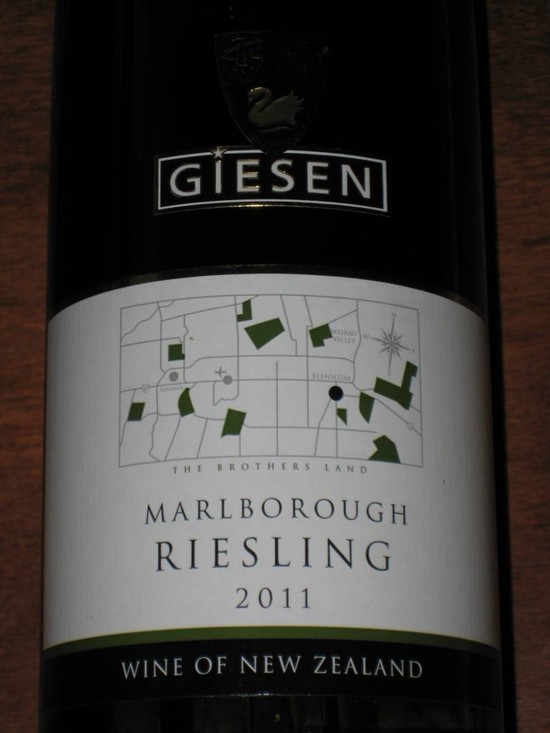 When most people think of New Zealand wines they think of Sauvignon Blanc or Pinot Noir - in fact N...
Read full story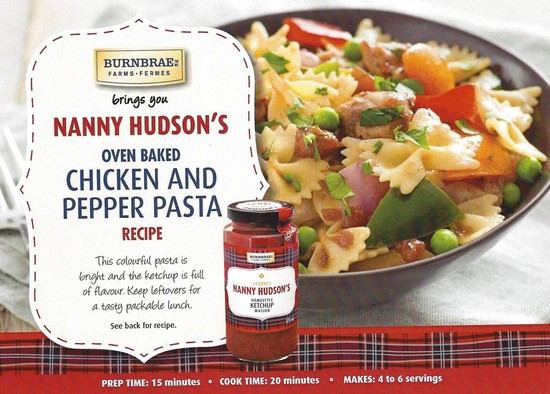 Pasta salads are perfect for summer parties on the patio! Bring Nanny Hudson's chicken and pepper pa...
Read full story
Comments (0)
*Please take note that upon submitting your comment the team at OLM will need to verify it before it shows up below.