Politics
Del Duca and Horwath box for second place as Ford heads towards victory.
Del Duca and Horwath box for second place as Ford heads towards victory.
It is uncertain if Ottawa residents will give Doug Ford another chance. It seems likely that some ridings snatched up by the PC party in 2018 could flip to the NDP. However, residents in some Ottawa ridings appear to be caught in an existential crisis between a kind of liking for Ford that runs counter to their idea of being "progressive." And therein lies the paradox about Doug Ford. He is a likable fellow.
With only a short period left in the election, Doug Ford appears to be in the driver's seat by all accounts. Even the self-identified "progressive media" types like the CBC and Toronto Star, who are known for being critical of the Ford government, for legitimate reasons, are forecasting another Ford majority government.
The Monday night debate made it clear that Liberal leader Steven Del Duca and NDP leader Andrea Horwath decided early on to treat Premier Ford as a Trump-like figure; that is proving to be a costly mistake and a complete misread of Ontario voters. Ford's type of populism in 2018 was best described by political commentator Warren Kinsella's Liberal-leaning mother: "He's got a big heart . . . he cares about people."
If the situation were dire enough for the left-wing parties in Ontario and as bad for healthcare workers and teachers as they say it is, surely, they would pull a move a la Wild Rose Conservatives and join forces to create a larger block progressive party to remove Ford from power. But that has not happened. And the NDP attacks Del Duca as much as they do Ford. The reason is simple. The Liberals were big spenders with low fiscal accountability and put the province in a bad state. To say they were highly unpopular with everyone after their 15 years in power is too kind. How else do you go from 58 seats to seven in one election? Kathleen Wynne's woke-ism on steroids and unpopular tax policies and patronizing way with voters had consequences. She led a scandal-ridden government, with the gas plant affair and the privatization of utility companies resulting in egregious hydro bills for many Ontarians being her crowning achievements.
Liberal leader Del Duca has shifted to pipe-dream promises and hiring tens of thousands of additional teachers. The Liberals can try to win back the teacher's vote and the support of medical workers, but what difference does it make when traditionally left-wing organizations are shifting right to support Ford quicker than he can win support in his targeted audience? The Liberal leader inherited a party with a legacy of such poor governance in Ontarian that the Progressive Conservative party is now being endorsed by unions, including the Construction Council of Ontario, the International Union of Painters and Allied Trades, the International Brotherhood of Boilermakers, and The Labourers International Union of North America. That these Unions have not supported either the NDP or Liberals is incredibly surprising. How can Horwath even consider forming a coalition with a party that's lost its support base this election?
As a result, the centre-left vote splitting is causing a race to second place. The sparing between Howarth and Del Duca during the debate made Ford seem even more reasonable. Del Duca's digs at Horvath had a nasty patronizing tinge. He comes across as eminently unlikeable. Doug Ford is the reverse.
Del Ducas's jab at Ford to "stop reading a script" when Ford brought out notes and was seemingly referring to them was nasty; it is reminiscent of Kathleen Wynne laughing at Doug Ford during a debate in 2018. Del Duca's ugly side is not doing him any favours. He is trying to bite into a current of anger at Ontario that is being misplaced on the wrong issues; rather than the cost of living and housing or the price of gas, or employment, he's trying to make people angry about public transit, highway 413, and education and Doug Ford personally.
Can Steven Del Duca or Andrea Horwath win this election? It is entirely possible, as only 37% of Ontarians support the Progressive Conservatives. Still, their biggest problem is that the two centre-left parties are too busy clobbering each other over the head, which is helping Ford and the Tories.
Doug Ford's 'folks' and happy warrior ways may secure him another victory in two weeks. Contrast this with Steven Del Duca, who somehow comes across as awkward, off-putting, and self-righteous, and Andrea Horvath, who seems just plain angry.
Ottawa may flip this election, but most of Ontario will stay with the Progressive Conservatives. For too many people across the province, the debates showed that there's nobody better to vote for.
Photo: CPAC
Recommended Articles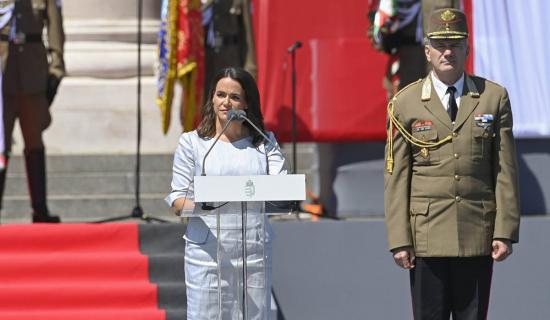 In her inaugural speech, Katalin Novák, the first female President of Hungary, firmly and unequivocally condemns Russia's aggression against Ukraine.
Read full story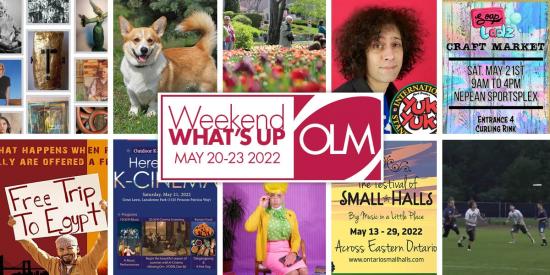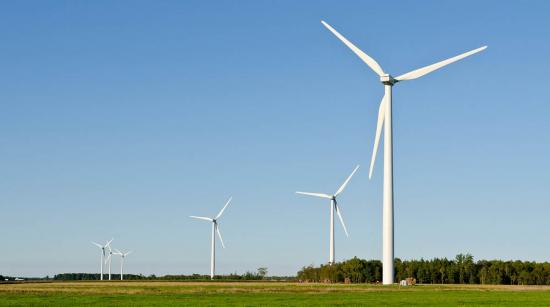 For 13 years industrial wind has crippled rural Ontario farms and families with no recourse. Now, the "environmntally sustainable resource" is coming to the Ottawa area.
Read full story
Comments (0)
*Please take note that upon submitting your comment the team at OLM will need to verify it before it shows up below.