Politics
Democracy Watch Says David Johnston Violated Ethics Law in Preparing Report
Democracy Watch Says David Johnston Violated Ethics Law in Preparing Report
And Will File a Complaint With the Ethics Commissioner's Office
Democracy Watch is accusing former Governor General David Johnston of violating federal ethic laws and says they will file a formal complaint with the Ethics Commissioners office. In a press release to national media, the respected Ottawa organization says that a search of Elections Canada's database shows that a lawyer named Sheila R. Block, whom Special Rapporteur David Johnston retained to assist him in obtaining, reviewing, and analyzing secret information that Prime Minister Trudeau gave them access to allegedly donated $7,593.38 to the Liberal Party of Canada from 2006 to 2022. Johnston has confirmed that he retained Block to work on the report on alleged Chinese interference in the 2019 and 2021 Canadian federal elections, which he released yesterday.
Democracy Watch Co-founder Duff Conacher says Johnston's key advisor Sheila Block seems to have donated only to the Liberal Party for years and that Johnston is violating ethics law by ruling on Justin Trudeau's actions. Conacher and Democracy Watch are calling for a group public inquiry with a commissioner(s) chosen by all-party leaders or a House committee that is given security clearance to review the evidence behind closed doors with Liberal MPs not filibustering again to block review.
Democracy Watch will file a complaint with the federal Ethics Commissioner's office that David Johnston is violating the federal Conflict of Interest Act by ruling on his old friend Justin Trudeau's actions on foreign interference. Democracy Watch has already filed a complaint with the Commissioner about Trudeau violating the Act by handing a government contract to his old friend Johnston – click here to see the details.
It is a violation of the Act to participate in any decision or action when there is an opportunity to further your own interests, your relative's interests, or the interests of a friend, and both Trudeau and Johnston are covered by the Act.
Conacher says, "No one should call Mr. Johnston the "Independent Special Rapporteur" because he is not independent in any way from Prime Minister Trudeau – Trudeau chose him; is an old family friend of Trudeau; serves at his pleasure; has no job security, and; has no powers under any statute or regulation to investigate anything."
ABOVE: Watch David Johnston's comments that appear at the 12:20 mark. (Video via CTV News)
In a May 23, 2023, interview with CTV's Omar Sachedina (at the 12:20 mark), Johnston appears to downplay his relationship with Prime Minister Trudeau. However, this appears to gravely contradict the comments Johnston made in an interview with CTV Question Period's Bob Fife in 2016 (at the 5:35 mark) when he waxed eloquently about his family friendship with Trudeau.
ABOVE: Watch David Johnston's comments that appear at the 5:38 mark. (Video via CTV News)
Democracy Watch says, "It was not at all surprising that Johnston's first report claimed that the Trudeau Cabinet has done nothing wrong, nor that Johnston failed to recommend a public inquiry and tried to close off further questioning of the Trudeau's Cabinet's actions."
Democracy Watch also noted that a House of Commons committee could inquire fully into foreign interference if MPs on the committee are given security clearance to view all documents covered by secrecy provisions and if Liberal MPs don't filibuster again to block the committee's review. A public inquiry would have more clear powers to examine Trudeau's and his Cabinet's actions on foreign interference.
Democracy Watch points out that Trudeau would also violate the Act by choosing the inquiry commissioner(s) and say that to be actually independent, inquiry commissioner(s) must be chosen by all party leaders in the House of Commons or, even better, by an independent appointments commission.
Democracy Watch says there is no need to wait for an independent inquiry before closing loopholes and correcting flaws in ethics, donation, election, and lobbying laws that make secret foreign interference in Canadian elections legal and easy to do. On May 9th, Democracy Watch presented to the Procedure and House Affairs Committee a list of key changes that need to be made to laws and enforcement in eight areas to prevent future foreign interference.
"Incredibly, David Johnston denied his friendship with Prime Minister Trudeau yesterday and continues to fail to recognize that he is in a clear conflict of interest that violates the federal ethics law because, as a friend, the law prohibits him from judging Trudeau and his Cabinet minister's actions," said Conacher. "The pattern of donations in Elections Canada's database that seems to show that David Johnston's lawyer has donated significant amounts only to the Liberal Party for more than 15 years only adds another layer to the layer cake of conflicts of interest that mean that everything Johnston says and reports on the subject of foreign interference has no credibility at all."
Democracy Watch calls on the Trudeau government "to change the political, partisan, Cabinet-controlled appointment process for all the democratic good government watchdogs." It calls for an independent, merit-based appointment process, including for the Interim Ethics Commissioner (and including inquiry commissioners for any public inquiry), because the Cabinet is biased, and so the process is not merit-based.
Conacher states, "The Federal Court of Appeal has ruled that the Cabinet is biased when they choose watchdogs who enforce laws that apply to the Cabinet, and so the appointments system must change for all the watchdogs by having a fully independent committee doing a public, merit-based search for qualified candidates, and then an all-party committee making the final choice."
The recommendation from Democracy Watch is that a fully independent committee, together with an all-party committee, should be appointing all the watchdogs because they all enforce laws that apply directly or indirectly to politicians from all parties.
Photos: via CTV News
Recommended Articles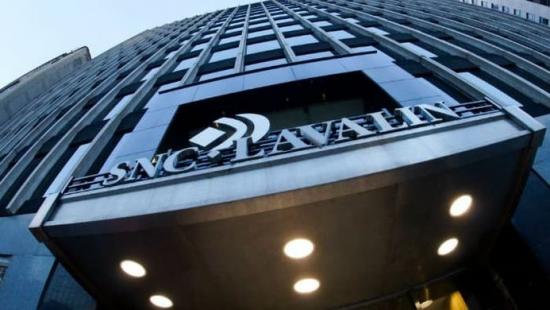 The Trudeau Liberals passed legislation to make criminal acts legal—if you can pay. This new law was cut in the back rooms of Ottawa at the behest of SNC-Lavalin and a cabal of other lobbyists
Read full story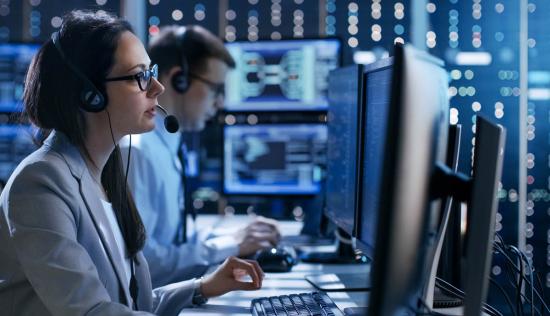 The City of Ottawa Emergency Preparedness and Protective Services Committee met on Thursday and reviewed the City's 9-1-1 call system
Read full story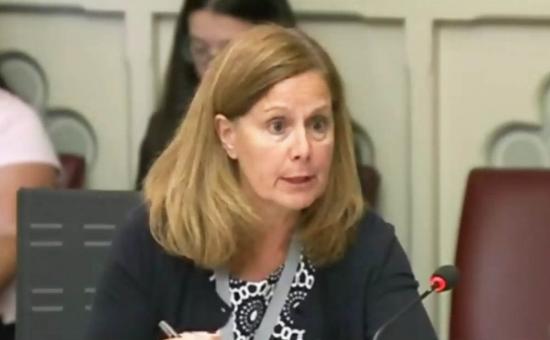 Interim Ethics Commissioner Martine Richard never should have been appointed given she is the sister-in-law of Trudeau Cabinet Minister Dominic LeBlanc
Read full story
Comments (0)
*Please take note that upon submitting your comment the team at OLM will need to verify it before it shows up below.