Digging their own roots - 2019 Grassroots Festival
Above: Digging Roots (photo credit: Ratul Debnath)
---
Eight years ago, Bob Nesbitt had a vision. A vision to create a music festival unlike any other in Ottawa. A festival that pushed boundaries, explored talent that hadn't been discovered yet, and opened up the doors to audience participation. Out of this, the Ottawa Grassroots festival was born.
Heading into 2019 the festival is larger and stronger than ever. Each year, Nesbitt, festival founder and producer, has made it a focus to feature emerging artists from a wide range of cultural and musical backgrounds.
Headlining the festival this year is Juno award winning husband and wife duo Digging Roots. Raven Kanetakta and ShoShona Kish mix together a wide range of musical styles from folk, rock, blues and even hip hop, to create unique and powerful sounds. They won the Canadian Aboriginal Awards for best group in 2007, and most recently ShoShona won the Spirit of Folk Award at the International Folk Music Awards. Digging Roots continue to showcase their talent in the local community, playing at the Ottawa Jazz festival, the National Arts Centre, and now Grassroots.
Recently, Nesbitt attended the Folk Alliance International (FAI) in Montreal, an annual conference that brings together the amateur and professional folk community. "Probably the biggest event at Folk Alliance this year was the Indigenous Summit," Nesbitt explains. "The person who organized and presented the summit was ShoShona Kish, the female half of our Saturday night headliner- Digging Roots. What became clear from all this was how important it is to have Indigenous content in the festival. We should feel proud that we started having Indigenous content in our festival a couple of years ago, and are now having the whole Saturday night performed by Indigenous artists."
Opening up for Digging Roots is Algonquin Elder Albert Dumont, who is no stranger to Grassroots, having also performed the past 2 years. He is a multi-faceted speaker, poet, as well as Spiritual Advisor. Dumont has dedicated his life to bringing awareness of Aboriginal spirituality to the community through his stories and poems. During Grassroots, he will be leading a segment focusing on the strong healing powers of water. This segment will also feature performances by Kristine St- Pierre, Jamie Anderson and Anne Hurley with Jim Videto.
Along with Indigenous artists, Grassroots also puts a high focus on the talents of Francophone For the past five years, the festival has had an entire night of the weekend dedicated to Francophone artists. This year's artists include headliner Le Paysagiste, a French solo-project for Dayv Poulin. Le Paysagiste explores sincere and profound emotions through the sounds of pop-rock, folk and country. Also playing is Blind River- Franco-Ontarian singer songwriter, François Lemieux. Lemieux recently released an autobiographical collection of songs that document his personal journey from the depths of addiction to healing and reflection, along with everything that comes in between.
The Friday evening of the festival will be a celebration of folk music with the iconic Juno Award winner, Ian Tamblyn as the headliner. Tamblyn will be performing alongside top local favourites Rebecca Campbell, Fred Guignon and Pat Mayer. For a rare performance, the Toasted Westerns, will reunite at the festival and warm the audience for Tamblyn. This trio of multi-instrumental artists is comprised of Jody Benjamin, Sally Robinson and Ann Downey.
As a highlight of the varied daytime programming, one of the youngest performers is sixteen-year-old Jessica Wedden. Wedden is a trick fiddler and composer who landed Canadian Folk Music Award nominations in both 2016 and 2018. Well-loved local jazz artists, Karen Oxorn and Tim Bedner will also team up for Grassroots to deliver smooth classic jazz standards.
Many mainstream music festivals follow the same structure. The attendees buy tickets, show up, and sit or stand to watch the performances. Grassroots wanted to take a different path, and allow the opportunity for the audience to fully engage and participate in the performances. This method has proven successful, as the festival annually features jam sessions, sing-alongs, musical workshops along with a heartwarming baby and toddler participatory workshop.
Inclusivity, diversity and participation are the core values which make Grassroots so widely loved and appreciated. Being able to immerse in the music rather than just listen to it creates a memorable experience that the audience is sure to appreciate.
Having the opportunity to participate hands on creates a safe and welcoming atmosphere, which has always been a key goal of Grassroots Festival. Attendees of all ages and abilities are received with open arms. The venue is always accessible and indoors, and children under the age of 15 are free, something which is not offered at any other festival.
The festival is taking place at Southminster United Church, April 25-29 in Old Ottawa South and is priced to be affordable for all- the weekend festival pass is $59 (online) and daytime performances are free. Tickets are on sale now, and more information can be found at ottawagrassrootsfestival.com.
Grassroots continues to bring together families, friends, community members and familiar faces old and young to watch, listen and feel the power of music, which is a special experience that is not to be missed.
Recommended Articles
Director, choreographer and baroque dancer Marie-Nathalie Lacoursière will be performing various dance forms of 17th century France against the musical backdrop of Ottawa's premier professional chamber orchestra.
Read full story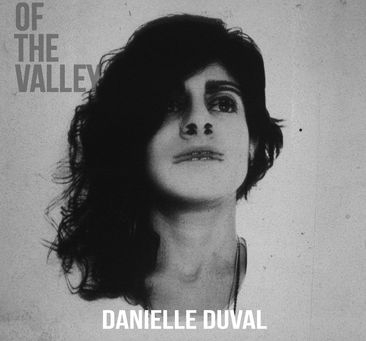 Danielle Duval's new album OF THE VALLEY is a solid and heartfelt collection of songs. Emotive, melo...
Read full story
Lineage Arts opened its doors at 196 Bank Street in April. A dream brought to life by owner Suny Jacob, the gallery is dedicated to displaying art from Indigenous and ethnic-minority artists around the world.
Read full story
Comments (0)
*Please take note that upon submitting your comment the team at OLM will need to verify it before it shows up below.