Good Reads
Diversity in Media: Representing the Reality
Diversity in Media: Representing the Reality
When you mention representation of minorities in media, you might hear something along the lines of: "A gay character in my show? What's next, a disabled female homosexual Latina?" As if there isn't anyone who would fit that exact description. As if only the straight white male characters deserve the spotlight. As if every adjective propels the character further away from "normal".
Lately, representation has become a more prevalent point to consider when casting for a movie or show. Minority groups have grown tired of being underrepresented in mainstream media, and certain producers have responded accordingly. Most recently, Black Panther (2018) swept the big screen, depicting smart and powerful black men and women as equals in a nation that was never tainted by colonization, Wakanda. King T'Challa (Chadwick Boseman) shows us the strength and emotion that make him an unstoppable yet diplomatic force when it comes to ruling this nation. And while some critics claim that the excitement for this Marvel movie is due solely to its racial and political aspects, I would disagree.
On one hand, who cares if part of the profit comes from choosing predominantly black actors? People of colour deserve to see themselves represented onscreen as more than slaves, butlers, or sidekicks. On the other hand, have those critics even seen the movie?! The technological advances and scenery in Wakanda make it ideal for the big screen. In fact, everything, from the plot to the costumes, was incredibly well done. Black women saw themselves as leaders, advisors, geniuses, warriors, and friends, proving to the world that they are as versatile as any other group. And who could forget Nakia (Lupita Nyong'o)—who starts the movie off right by saving girls from being trafficked—and the talented and deadly Dora Milaje army? Black Panther is so much more than a superhero movie with black actors. Check the Twitter hashtag #WhatBlackPantherMeansToMe if you don't believe me!
The LGBT+ community has also recently seen a great movie hit the cinemas. Love, Simon (2018) follows a gay main character through high school. How could you not love quirky, adorable Simon and his diverse band of friends? Movies like Love, Simon that promote understanding, empathy, and awareness towards the gay community are crucial in normalizing sexual orientations other than 'straight'. After centuries of male-female partnerships, it's encouraging to see more and more movies and shows that include other types of relationships. Even just having a gay couple in the background makes a world of difference to those who long to see themselves represented on screen. In Storks (2016), for example, storks deliver babies to all sorts of families, including homosexual and multiracial couples. It takes no effort to incorporate such details into a story—provided the producers are aware and accept that not everyone is straight—and connects with all sorts of viewers. Hopefully, within a few years, including diverse couples will have become routine.
Moreover, some men will say there can't be women on a Viking battlefield, for example, since it needs to be "historically accurate". Because, as we all know, women didn't exist before the 20th century. Right? The erasure of female accomplishments from history has convinced contemporary consumers that women did not participate in wars, conquests, science, and basically anything other than cooking, cleaning, and having children. In fact, women have always been leaders and soldiers, politicians and inventors, spies and assassins… and just about everything else men have been! Their contributions may have been forgotten, disregarded, or even attributed to men, but that doesn't mean they never happened.
In 2016, Hidden Figures proved that women—and women of colour, specifically—could be intelligent, independent, and innovative in a time period where racism and sexism left black women in the shadows. A slew of great actors brought Katherine Johnson (Taraji P. Henson), Mary Jackson (Janelle Monáe), and Dorothy Vaughn (Octavia Spencer) to the big screen to share the true story of these inspirational NASA employees during the Space Race. Now, in 2018, we have more representation of women as multifaceted, vivid individuals, ranging from the resourceful and brilliant Latina Honey Lemon (Big Hero 6, 2014) to the almighty Amazon goddess we know as Diana Prince (Wonder Woman, 2017). There's nothing like watching a tribe of female warriors doing backflips off horses and slicing enemies to bits on the big screen, especially with director Patty Jenkins ensuring that her movie isn't filmed to satisfy the male gaze. With a wide array of ethnicities composing the Amazon army, Wonder Woman was certainly a step forward in media representation, showing girls—and boys—just how powerful females can be.
Representation in kids' movies is also crucial: presenting youths with diverse, relatable characters help them understand each other—and themselves—better. A few noteworthy titles include Coco (2017), an animated movie that shadows a young Mexican boy named Miguel through his country's Day of the Dead traditions, Moana (2016), about a Polynesian teenager trying to save her island, and Big Hero 6 (2014), which follows a multiracial friend group as they deal with loss, depression, and grief while fighting off villains with their awesome technology. But representation in kids' shows isn't all that new. Back in 2005, Michael Dante DiMartino and Bryan Konietzko released the anime series Avatar: The Last Airbender and later, the follow-up series The Legend of Korra (2012), which begin with a dark-skinned girl criticizing her brother for his sexist remarks and ends with a multiracial bisexual couple heading off into the spirit world for a vacation. Did I mention a lot of them can control the elements? It doesn't get much better than that!
According to a 2016 study by the Institute for Diversity and Empowerment at Annenberg (IDEA) by the name of Inclusion or Invisibility? Gender Media, Diversity, & Social Change Initiative, only 33.5% of speaking roles were female out of the 11,306 characters that were analyzed. And, of course, female characters were far more likely to be sexualized or shown nude. And only 3.4% of films were directed by females. As for race, 71.7% of speaking or named characters were White compared to only 2.3% Asian, the least represented race. Very few stories reflect the actual U.S. population, which counts 5.7% of the population as Asian and 61.3% as White, according to the Census Bureau. And the overwhelming majority of directors were—you guessed it!—White. The same study discovered that, of 11,194 speaking characters, only 224 were LGBT, 158 of which were gay. Unsurprisingly, 78.9% of the LGBT characters were played by white actors, leaving racial minorities who are also LGBT behind. Minority groups continue the fight to be included in media. Sadly, we are still very far from equal representation.
In essence, minority groups are empowered by realistic media representation of people like them. Individuals of different races, religions, social and economic classes, backgrounds, orientations, genders, and abilities need to see themselves as powerful, valued, and wanted. It's also important for those who have always been represented to see people unlike themselves as relatable and respected members of society. Representation breeds understanding, compassion, and support, and gives a voice to people who have been silenced for most of history. It's easier to maintain your prejudice when you aren't exposed to stories that showcase others as equals. It's a lot harder to label gay people as attention seekers and black people as savages when you see movies that, like Love, Simon and Black Panther, demonstrate that we are all equals and often share fears, aspirations, and emotions. Not only is it inspiring to see characters like you in a movie or show, it's engaging and makes it easier to relate. As for those who will tell you otherwise and claim that representation doesn't matter—well, they've probably always been represented.
Recommended Articles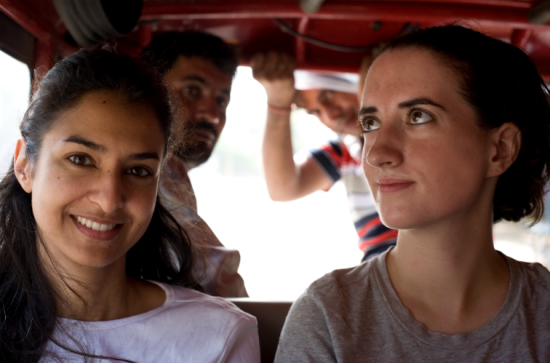 Everyone loves an underdog story. However, when Montreal directors and producers Ameesha Joshi and Anna Sarkissianset out to make their first feature length film, they had no idea it would become an award-winning documentary.
Read full story
Born and raised in Winnipeg, with an ancestry rooted in Britain and Switzerland, Lennard Taylor makes designs that belong at the Grand Palais catwalk. Every brushstroke blossoms into a work of art; every piece is individually crafted by the artist's hands.
Read full story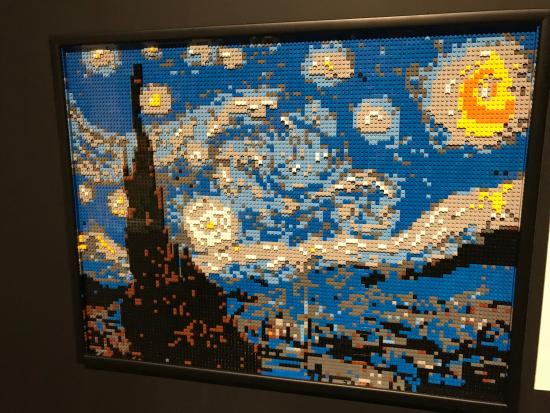 The Art of the Brick is the world's largest display of LEGO art.
Read full story
Comments (0)
*Please take note that upon submitting your comment the team at OLM will need to verify it before it shows up below.