Food & Wine
DIY – Infused olive oils at a fraction of the price of gourmet shops
DIY – Infused olive oils at a fraction of the price of gourmet shops
Herb-infused olive oil is a simple and tasty way to add flavour to any dish. Extremely versatile, it can be used for cooking, salad dressings and marinades as well as a condiment to coat your food with delicious notes of herbs, citrus, garlic or spices.
Since these fancy bottles can cost a pretty penny and the oil used is not always the best, follow these four easy steps for making your own as recommended by Oleiva, the leading brand of extra virgin olive oil in Tunisia.
1. Choose a pretty bottle and ingredients.
Find a bottle with a tight cover or cork stopper.
Choose one herb or spice (dried or fresh) or create your own blend based on your preferences and how you plan to use the oil.
2. Use a good quality extra virgin olive oil.
Selecting a good quality extra virgin olive oil is crucial since you will taste all its notes and aromas. While EVOO is great for your heart and body, it's also one of the most counterfeited products on the market. Make sure you read labels and select cold-pressed oil, which means that no heat was used in the extraction process so it retains all its nutritional properties. Since most of the world's supply of olive oil no longer originates from Italy (most Italian olive oils are only imported and blended), Oleiva recommends using extra virgin olive oils that are produced using time-honoured techniques and where the fruits were handpicked and pressed within 24 hours to preserve flavour and nutrients.
3. Combine and/or heat the herbs and olive oil.
While you can simply place the herbs in your bottle and pour your extra virgin olive oil on top, it is best to heat the oil over low heat. Warm your oil until it reaches 180°F (or 200°F if you're using fresh garlic), then strain into a glass container and allow it to cool before pouring in your bottle. Add extra branches of herbs inside the bottle before filling it.
Ratios for 1/2 cup of extra virgin olive oil:
Lemon-infused olive oil: use two whole lemons
Rosemary-infused olive oil: use three to four sprigs rosemary
Chili-infused olive oil: use 1 tablespoon red chili flakes and one to two whole, dried Thai chilies to drop inside your bottle
Garlic-infused olive oil: use 1/2 to 3/4 cup whole, peeled garlic cloves.
4. Seal the bottle, make a pretty label and store it in a cool, dry place.
The oil will quickly pick up the flavour of the herbs and intensify over time.
Need more food foodspiration? Visit oleiva.ca for nutritious recipe ideas.
Recommended Articles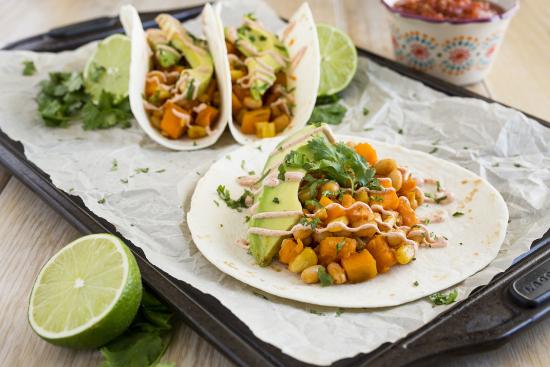 This hearty taco recipe features sweet potatoes, navy beans, corn and a spicy chipotle crème for a vibrant, healthy dinner from Ontario Bean Growers.
Read full story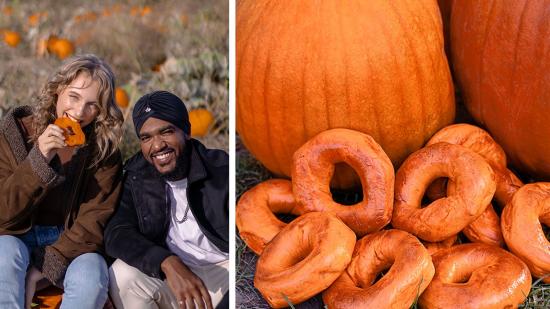 Get out into the autumn air and enjoy Kettlemans' pumpkin spice and bagel bites! Available in-stores until November 1st.
Read full story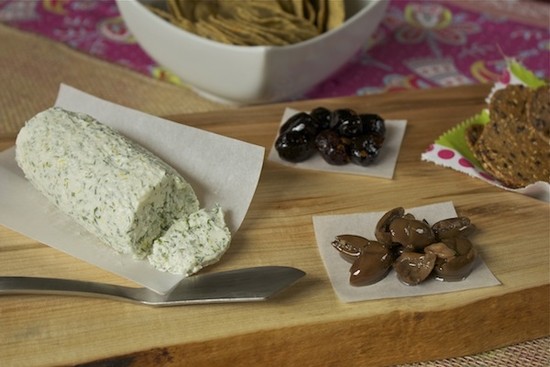 Comments (1)
*Please take note that upon submitting your comment the team at OLM will need to verify it before it shows up below.