Doing Justice to Social Issues
What do social justice and educational success have in common? For the Canadian Teachers' Federation (CTF), the answer is everything. Social justice and the equality in opportunity it brings is the only way to secure a promising future for every Canadian child.
Mary-Lou Donnelly, President of the Canadian Teachers' Federation says teachers see the results of a lack of social justice play out every day in the classroom. Low-income children have less motivation to learn, experience delayed cognitive development, lower achievement levels and interrupted school attendance, to name just a few of their particular challenges. They are also more likely to be illiterate and drop out of school. Not surprisingly, they are also much less likely to attend university.
That's where the social justice initiatives of the Canadian Teachers' Federation come in. Reducing child poverty is central to the CTF's strategy. The Federation has lobbied Parliament to improve family incomes and housing and educational opportunities by increasing the minimum wage, expanding employment insurance eligibility and investments in social housing. Funding First Nations' child welfare agencies, improving access to post-secondary education and a universal child care system are other means of reducing poverty. The CTF also supports Canada Without Poverty and Campaign 2000, two initiatives that work to reduce child poverty.
"The socially-just response to poverty includes the essential component of working outside the school to address the poverty that negatively shapes learning opportunities to begin with," says Ms. Donnelly. "School cannot do it alone. Remedies must include school-based policies as well as broader social and economic policies… We care for the future of Canada through our students. We want our students to grow up as healthy, informed, productive and wise citizens. We can't let them down so early in their lives."
Ms. Donnelly said there is strong support for integrating social justice concepts into the schools. In an online CTF poll more than 90 per cent of 2,591 Canadians surveyed said schools should teach students about values and ethical behaviour. This includes human rights, peacemaking, environment protection and participatory democracy. That is "taking an active role in democracy as opposed to just voting in elections," says Ms. Donnelly.
"Quality education is about providing students with opportunities to infuse curriculum into real world situation," said Ms. Donnelly. "Education should be about a student's journey as a lifelong learner and problem solver. It should be about teaching students to be critical thinkers and looking for opportunities to apply their knowledge in a transformative way."
Equalizing the playing field also involves ensuring all kids get off to a good early start. Unfortunately, Canada ranks last out of 30 OEDC countries when it comes to investing in early childhood education. Canada has no national early childhood and education standards. Instead, for-profit child care supplies most child care spaces in Canada. Without national standards, care received by children depends on the financial resources of parents and sheer luck. The Canadian Teachers' Federation wants this to change.
"Federal funds for child care should only be used for the purpose of building a national, not-for-profit child care program that is universally accessible, of high quality and accountable to the public. The provinces should in turn, ensure their child care services adhere to specific principles of quality and content and are accessible to all children." says Donnelly.
The Federation is also lobbying to improve access to post-secondary education and to fund First Nations child welfare agencies to allow them to provide in-home support and prevention services to First Nations families. Another policy change the Federation would like to see is the inclusion of child and youth services into Federal and Provincial/Territorial agreements on immigrants and refugees.
Finally, in Fall 2010 the CTF launched Imagineaction – a program that provides grants to hundreds of schools to allow them to organize their own social justice projects. The program supports teachers and students through funding subsidies, access to expertise, professional development and project showcases. Imagineaction lets participants share their projects online through text, pictures, video and other media. A survey by CTF showed that 97 per cent of respondents believed that social justice projects through the schools could lead to real change.
"It is our hope that Imagineaction will serve as a catalyst to inspire teachers and their students to think critically about the world around them and to act to make their community a better place," Ms. Donnelly said. It is indeed a noble goal and one that is achievable, thanks to such initiatives.
Recommended Articles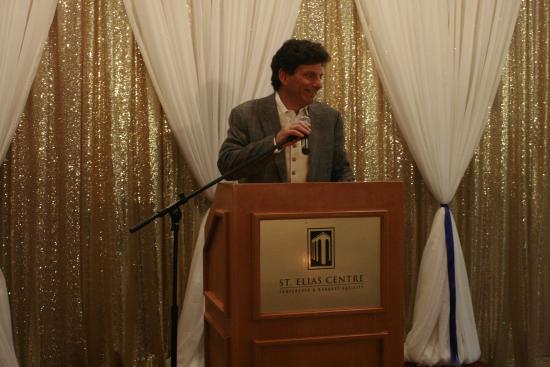 Reach Canada was founded in 1981 as a non-profit and self-funded organization providing legal referral services for people with disabilities.
Read full story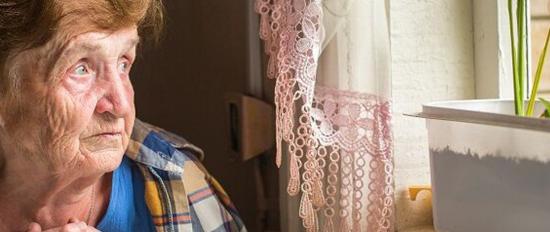 There are approximately 1.5 million Canadians living with frailty right now and they are at an increased risk for severe, adverse health outcomes from even minor illnesses and injury.
Read full story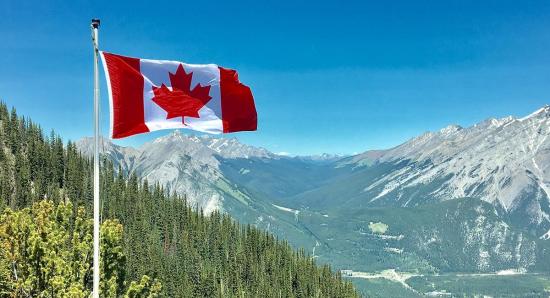 Ffind out everything you need to know about the top bucket list moments that most people have when they visit the country.
Read full story
Comments (0)
*Please take note that upon submitting your comment the team at OLM will need to verify it before it shows up below.