Film
Dorion strikes potential gold in NHL off-season
Dorion strikes potential gold in NHL off-season
Touch 'em all Pierre, you'll never hit a bigger home run.
We'll see, but early indications indicate Ottawa Senators' General Manager Pierre Dorion swung for the fences the past two weeks and connected big time. (Hence the bit-of-a-stretch comparable to Tom Cheek's famous call of Toronto Blue Jay slugger Joe Carter's World Series winning slam in the early 1990s.)
The much-maligned Dorion – a ready target for chat board types who've been pecking and picking away at Pierre for the better part of three seasons – seemingly has put the rebuilding hockey team on the fast track to success.
We covered off the success of the recent draft at great length here last week. Tim Stuetzle and Jake Sanderson coming in hot at No. 3 and No. 5 appear to be NHL ready, although Sanderson will go the US college route first. Stuetzle will be on the ice when Ottawa gets back there, likely in mid-January.
Those two picks were expected.
What wasn't expected is what happened in the following days as free agency's window of want and need and opportunity swung wide open.
Three days after the draft, Dorion signed recent acquisition Matt Murray to a four-year deal. Murray's contract has an average annual value of $6.25 million US.
Matt Murray waltzes in from the Penguins to take over as Ottawa's No. 1 stopper for at least the next four seasons. The 26-year-old has been on two Cup-winning teams.
I should mention as a caveat that I have several knowledgeable hockey friends in Pittsburgh who were never really sold on Murray.
So, we'll see. It's a lot of money if the guy crashes.
But back to rainbows, puppies and sunny days.
Perhaps Dorion's largest stroke of smarts came just a few days ago with a truly unexpected move to bring in 31-year-old scorer Evgenii Dadonov on a three-year package. The contract holds an average annual value of $5M US.
Says here, the term (especially) and dollar number are exceptional.
Back in the day, pre-COVID, a guy like Dadonov would command longer term . . . likely around 6-7 years. But, as the millions and millions of TV ads keep reminding us: These are unprecedented times (BTW, could we possibly can the syrup. We get it already).
Dadonov bagged 28, 28 and 25 goals respectively during the past three seasons. Keep in mind the guy feeding him the puck was star centre Jonathan Huberdeau. Ottawa doesn't have anything close to Huberdeau at the centre ice position.
For now, anyway.
But back to chocolate sundaes, days on the beach and pretty little kittens.
In recent days, Dorion added to the muscle element on his young team in acquiring Ottawa native, and a guy I watched play minor-midget (pat on the back there Dave), Erik Gudbranson.
As NBC's Pierre McGuire told the lads Friday on TSN1200's morning show, 'Guddy' can get a little 'squirrely' on the ice.
'Squirrely' can be a good thing when you have such a young roster.
Also arriving was/is 28-year-old crash-n'-banger Austin Watson.
Watson, like Gudbranson, is a former first-round pick. He's a Memorial Cup winner to boot (with Windsor).
"He was among Nashville's forward leaders in blocked shots last season, was the team's leader in hits and is someone who is especially physical on the forecheck. We also expect him to be a valuable asset on our penalty kill," Dorion said.
Recently acquired blue-liner Josh Brown is also in the muscle-mix. He and Gudbranson – hopefully for Dorion et all – can replace the loss of Mark Borowiecki, who signed with Nashville.
Problem is, Boro is a better player than both and will be missed.
The GM also put pen to paper on a couple of veterans, signing Logan Shaw (formerly of the Winnipeg organization) and re-signing Petawawa native Matthew Peca who was picked up in a deal with the Habs last season.
Both are 27 and are on two-way deals.
Finally – Dorion's been busy like I told you – a feel-good story with the inking of 25-year-old forward Nick Paul to his first one-way deal of his career.
Paul enjoyed a breakthrough season last winter in Ottawa-land, so good on him.
The Senators still need a ton of work on building up the defence, but something tells us Dorion, who gets an A+ so far this fall, isn't done yet.
Let the ink flow Pierre.
Let it flow.
Recommended Articles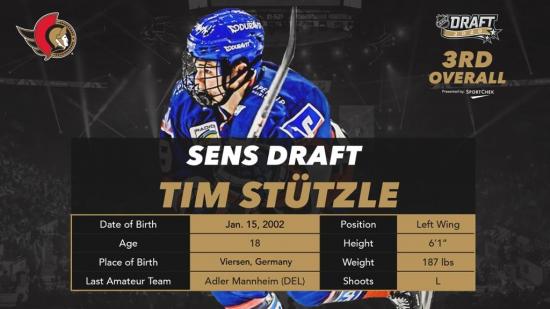 Scratch the thought that this was "one of the biggest nights in franchise history." I'd argue (and we'll see in the years to come) that this was THE biggest night in Ottawa Senators' history.
Read full story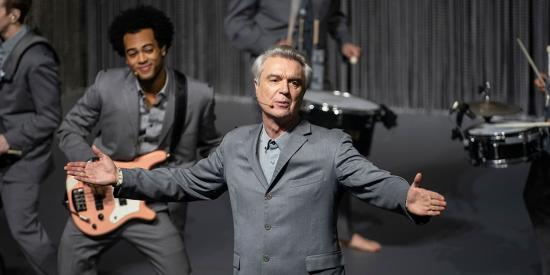 See why film reviewer Keith Whittier thinks that the former Talking Heads star's adaptation of his hit Broadway show is exactly what we need, right now.
Read full story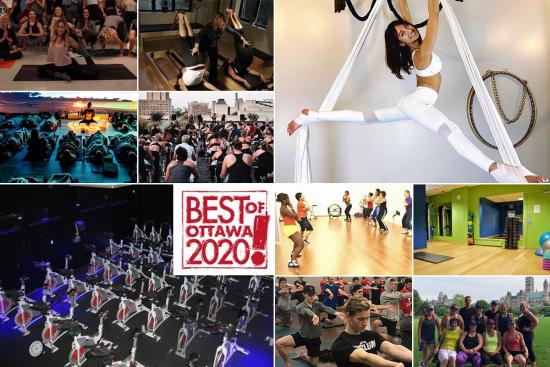 After over 20-years writing about life in Ottawa, we think we have a pretty good idea of the best of what this city has to offer. Check, share and discuss #OLMBest every week!
Read full story
Comments (0)
*Please take note that upon submitting your comment the team at OLM will need to verify it before it shows up below.