Top Stories
E-Catamaran — a healthy, eco-friendly alternative for boating fun
E-Catamaran — a healthy, eco-friendly alternative for boating fun
When I was a kid going to family cottages at Lac Simon, I remember a scent in the air that just summed up those blissful summer days. Later in life, I discovered it was a blend of lake air and outboard motor exhaust. We kids were also mesmerized by splashing around in the rainbow colours left on the surface of the water by spilled fuel. That was an era when we drank out of hoses and went off exploring for hours without being tethered to adults. That being said, we probably shouldn't have been exposed to oil slicks and air pollution.
There are thousands of lakes within a short drive from Ottawa. Taking care of them while enjoying the health benefits is almost a sacred creed to Canadians. Smaller lakes ban wake boats and the bigger ones curse that noisemaker who spends all day on a gas powered jet-ski. That's why any activity that is fun and ecologically sound is a winner all around. Introducing E-Catamaran, an Ottawa-based company that sells a French product line of electric and hybrid peddle-powered boats that are as environmentally responsible as they are cool looking.
The company was founded by Hanna and Arnaud Prati. Hanna settled in Canada from Poland with her family in the 1980s and, after years of traveling back and forth for nostalgia's sake, decided to take one last flight to Poland to visit her brother and his newborn son. It was on that transatlantic flight that Hanna met a very charming fellow named Arnaud.
"It was like a movie," Hanna recalls with sunshine in her voice. "I promised myself this was my last trip to Europe. I was seated near someone and we chatted and I thought 'hmm, he seems friendly' so we sat together the whole way over. The next thing I know we exchanged emails and then met for a very romantic walk and Arnaud showed me Paris. We visited the Museum of the Navy, if you can imagine, and we had a brilliant time. And here we are!"
After settling in Paris, the Pratis moved together to Canada in 2016, and then, like so many Europeans, Arnaud discovered what Hanna already knew, that Canada's greatest heritage is to be found in nature. And so, they decided to be out on water as much as possible, renting boats here and there, but found nothing that could be described as eco-friendly, let alone stylish and comfortable. Family fun and exercise would be a bonus.
"I suppose I describe myself as a serial entrepreneur," Arnaud says, seeing an opportunity in a country with more fresh water than any other in the world. His friendship with Montpellier-based French designer Florent Vitiello inspired the establishment of KHAP Rêve, the Pratis' North American distribution company for Vitiello's innovative line of electric boats and catamarans. It was a natural partnership. Arnaud's other venture called MAXP Electric develops solutions for anything motion-driven by electric power, everything from race cars to heavy vehicles.
ABOVE (CLOCKWISE FROM TOP LEFT): The ORIGINAL Hybrid – Electric hybrid catamaran has an optional sun shade called the Bimini.The FUNX2 – Foldable electric boat is an compact, inflatable e-boat that takes five minutes and no tools to set up — no boat launch required! The CECLO Cruise comes with an option for either two or four seats. New for 2021, The CECLO-JETKIDS is designed for kids up to 32 kg and has a maximum speed of 7 km/h.
---
Canada's aggressive federal carbon tax is going to have an impact on gas-powered recreational boats, and strict new regulations concerning the use of combustion engines on waterways are on the horizon. "We have I think a real synergy between our products and these coming regulations," says Hanna, "so I think it is quite favourable for our endeavour and people's awareness of the environment." E-Catamaran products are all as green as can be, very cleverly designed, and easy to operate. Here are some options.
The Fun X2 is a foldable two-person craft that packs into two bags for an easy fit into the back of your SUV, and light enough to be carried to the water without having to locate a boat launch. Set it up, use the electric pump to fill the pontoons, install a couple of components and you're good to go in about five minutes. The Fun X2 has two sets of pedals which are electrically assisted by a Yamaha electric outboard motor. Start peddling and between muscle and motor power you'll be cruising at a top speed of 4.9 knots, enough to explore even the big lakes on a long summer's day.
If you're looking for a bit more of a workout, the Original Hybrid may be the perfect boat for you. A plush comfy seat accommodates two at the pedals with the option to venture forth on the water under your own sweat, or with the assistance of a 36V lithium battery and a powerful electric engine. Once you've had enough floating aerobics, the battery can provide several hours of power to get you back to shore. The Original Electric version is powered up with every turn of the pedal. Get fit, chill out, your choice. And get fit you will! Pedalling provides the same kind of workout as cycling, with headwinds creating the same kind of resistance demands as a hilly road.
If we're lucky, we'll be visiting with friends and family at the lake this summer. E-Catamaran offers several boats that accommodate up to four people who crave social isolation from the rest of the world, vodka coolers in hand (better to go with your best smoothies or fruit juice – we don't want to encourage drinking alcohol on the water). The Ceclo Cruise is a real beauty. It comes two or four seats, a centre console, cupholders, and even a USB plug for charging electronics, but maybe leave the iPad at home. Two sets of pedals engage the Yamaha electric motor. The ORIGINAL Boat is pedal-free and all electric, for lazing during those hazy, crazy days of summer. The powerful 3 hp Torqueedo motor does all the work. There's a table in the middle so you can pack a meal and spend the day reclining under the optional canopy.
And for the youngsters there's the Ceclo Jetkids, a smart little craft that's equipped with a Yamaha electric engine that will propel a lucky kid up to a blazing 7km/hour and make you the greatest parents on the lake. (perhaps something more like happy kids – stay focus on kids)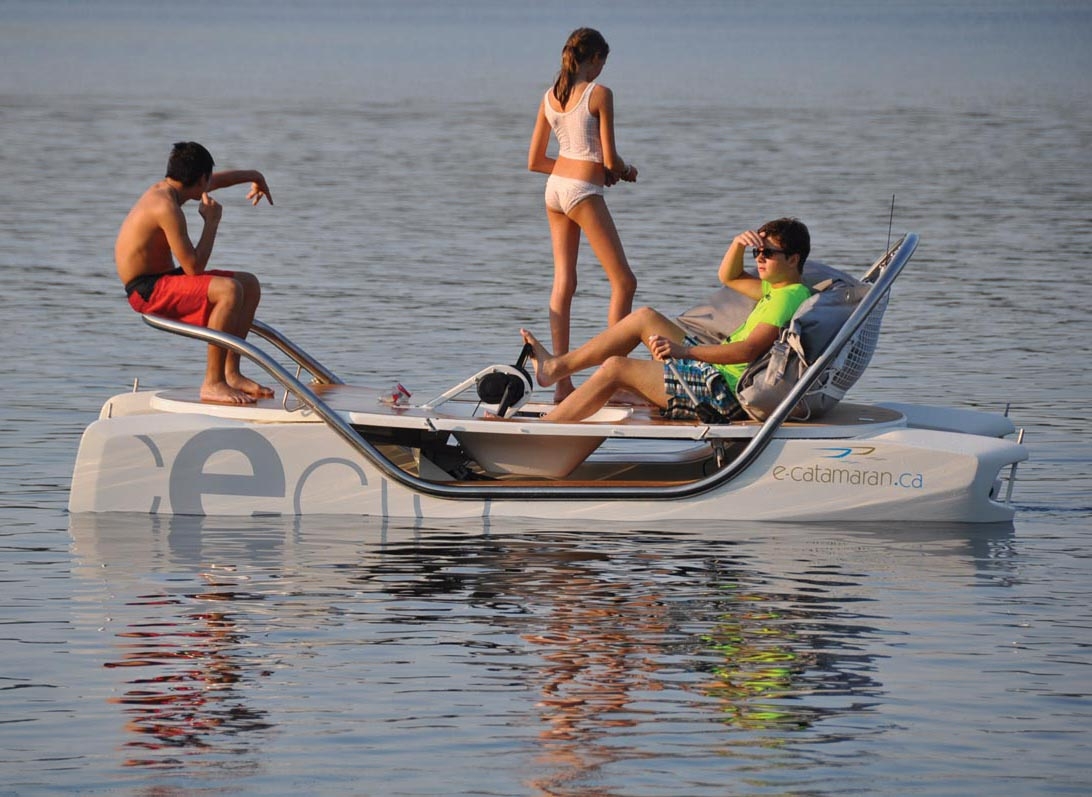 ABOVE: The ORIGINAL Hybrid – Electric hybrid catamaran has a powerful electric motor that engages as you pedal, or if you prefer, you can just use pedal without the power.
---
E-Catamaran's product showroom is located just west of Kanata in Dunrobin, situated on a private lake where you and family can go and try them out. Delivery, set-up and instructions are all arranged to ensure a positive experience from start to finish. "We think these are wonderful products," Arnaud say. " We want our clients to really feel good about their purchase, and the pleasure and good health it will bring them." E-Catamaran has 'ambassadors' throughout North America, satisfied customer who are happy to invite you to peddle with them and get to know what these amazing watercraft are all about.
E-Catamaran's products are designed and crafted from high-quality materials in France, and carefully assembled here in Canada. They come with a two-year warranty.
All the information you need before you visit the Pratis in Dunrobin can be found at www.e-catamaran.com
Follow E-Catamaran on Instagram at ecatamaran or on Facebook @ElectricBoatsCatamaran
Recommended Articles
Beyond Van Gogh opens in Ottawa today and is sure to excite and re-awaken your art-loving soul.
Read full story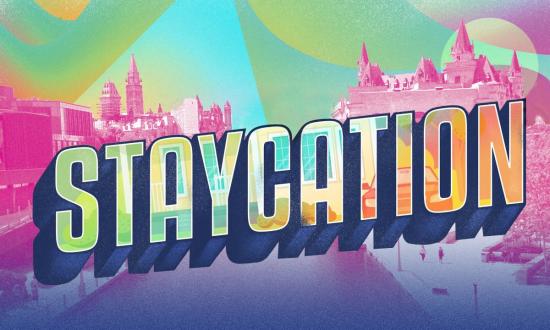 Spring is in bloom, Summer's around the corner, but there's nowhere to go! Thankfully, there are many ways to have some fun for a day or a couple of days.
Read full story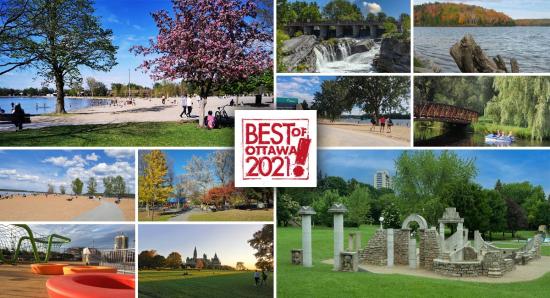 After over 20-years writing about life in Ottawa, we think we have a pretty good idea of the best of what this city has to offer. Check, share and discuss #OLMBest every week!
Read full story
Comments (0)
*Please take note that upon submitting your comment the team at OLM will need to verify it before it shows up below.