Health
Easy ways to help build self-esteem in kids
Easy ways to help build self-esteem in kids
QUESTION:
My daughter is a preteen and often seems shy and lacking in confidence. I try to tell her how awesome she is, but somehow, she doesn't seem to appreciate how many good qualities she has. Can you share a few tips with me on self-esteem building?
Proud Parent
---
ANSWER:
Dear Proud Parent,
Somewhere along the line I read that "the greatest gift you can give a child is the ability to like himself." Self-esteem is one's own subjective view of his/her self-worth. It is the gas in your daughter's tank. It is the wind in her sails. It is her fresh water on a hot summer's day.
Much has been written on this topic and I encourage you to get into the literature. My favourite book on this subject is entitled 'Your Child's Self Esteem' by Dorothy Briggs and I recommend it to you.
Let me give you a few ideas to get you started on things you can do easily, right away, to cultivate good self-esteem in your daughter.
You, the parent, plays a substantial role in helping your child learn to like herself, particularly in the way you speak to her. The authentic statements you make to your daughter from birth can help her feel good about herself and good about the things she does. Listed below are some examples of reward statements that you can use to build your offspring's self-esteem.
I'm lucky to know you.
You are important.
You are unique.
I'm glad to share this day (activity, time, meal) with you.
I'm glad you live in our house.
I enjoy being with you.
I'm glad we're riding (walking, playing, working) together.
I think you're a neat kid.
I like to sit beside you.
Thanks for being you.
Your opinion is vital to me.
Genuine verbal rewards for doing well can be started in infancy. They encourage people of all ages to do their best at tasks. They foster and fortify confidence in their ability to do so. Listed below are encouraging statements parents can use, that build self-esteem in the completion of tasks.
Neat, well-organized work.
I like the way you did that.
You are capable.
Much better! Keep it up.
You have a good eye for color.
That was brave.
You've got this.
You're one great cook (reader, poet, piano player).
I'm amazed at your improvement.
You're the fastest runner I know.
You make beautiful music.
Great! Carry through.
You think well.
I like the way you listen.
I appreciate your support.
You're a cooperative team member.
Thank you for being so patient.
I'm pretty impressed with the way you did that.
I heard you did a great job. Congratulations!
Actions that tell your child you like her are important, as well as verbal indications of your admiration or affection. Listed below are some actions you can use to build self-esteem in your offspring.
Smiles of affirmation.
Hugs and pats of affirmation.
Kisses.
Handshakes of affirmation.
Listening to the child. (Use the phrase 'Tell me more!' often.)
Sharing something important with the child. (Choosing a new watch, planning a party, discussing a secret from your past)
Spending time with the child. (Bike rides, shopping, movie watching)
Playing with the child. (Puzzles, construction toys, games)
Teaching the child something he/she is interested in. (Knitting, jewelry making, calligraphy)
Initiating contact with the child.
Using the child's name with a warm affectionate tone.
Using positive nicknames. (Champ, Princess,)
Best wishes Proud Parent. Let me leave you with some inspiring quotations on self-esteem in children:
"Parents need to fill their child's bucket of self-esteem so high that the world can't poke enough holes to drain it dry."— Alvin Price
"Speak to your children as if they are the wisest, kindest, most beautiful and magical humans on Earth, for what they believe is what they will become." — Brooke Hampton
"Low self-esteem is like driving through life with your hand break on." — Dr. Maxwell Maltz
Sincerely, Adele
---
I'm looking forward to your questions! Email me at maryadeleblair@gmail.com and please put Heart to Heart in the subject line. Note that all columns will remain anonymous.
Recommended Articles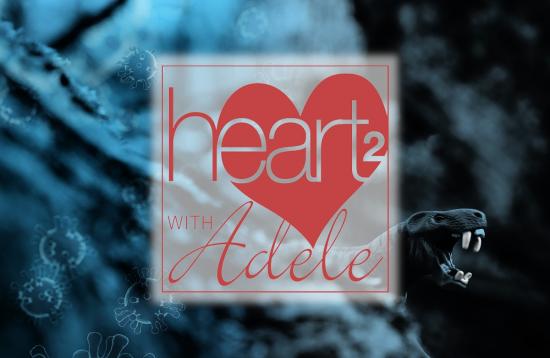 All this togetherness, 24/7, in small quarters, is requiring parents to be creative thinkers about how their children can spend time productively, and get a break from each other.
Read full story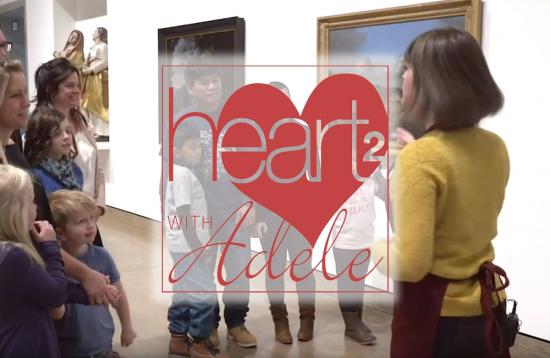 Make the most of "Strike Days" and "PA Days". The experiences kids have outside traditional classrooms are just as important and impactful as what they are exposed to in school.
Read full story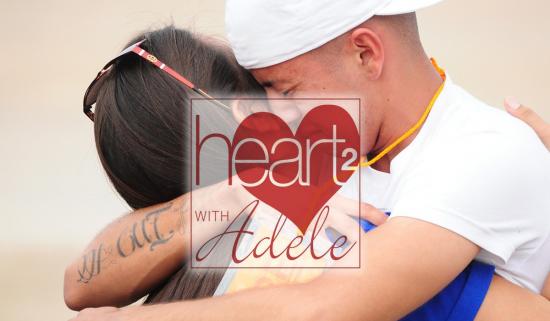 Congratulations for raising your son to adulthood and being open enough to back his need to find a birth father and a birthmother, he never knew.
Read full story
Comments (0)
*Please take note that upon submitting your comment the team at OLM will need to verify it before it shows up below.