Politics
Education Lays Foundation for Development and Promotes Exchanges and Mutual Learning
Education Lays Foundation for Development and Promotes Exchanges and Mutual Learning
ABOVE: According to the data from the Canadian Bureau for International Education, China is Canada's second-largest source of international students.
---
By Cong Peiwu, Chinese Ambassador to Canada
At the 20th National Congress of the Communist Party of China (CPC) held in October, General Secretary Xi Jinping reviewed the work of the past five years and the great changes in the first decade of the new era in his report, which elicited warm response. The international community has highly praised the two miracles of rapid economic growth and enduring social stability that China has created.
Facts have proved that all of China's development attainments cannot be achieved without the country's emphasis to education, as education plays a fundamental, guiding, and all-encompassing role in the drive for modernization. Giving strategic priority to the development of education, China has managed to keep fiscal spending on education above 4 percent of GDP for ten consecutive years, which surpassed all other expenditure items in China's general public budget. China has made historic strides in making education universally available and has built the largest education system in the world. It has nearly 530,000 educational institutions of all kinds and at all levels, with over 290 million students enrolled. Following its full coverage of education nationwide, the completion rate of free nine-year compulsory education reached 95.4 percent. The gross high school enrollment rate rose to 91.4 percent. The gross enrollment rate for higher education climbed to 57.8 percent, up 27.8 percentage points over the past decade. More and more rural children, especially those in remote and backward areas, are able to finish their education, thanks to the country's poverty alleviation policies that combines helping the poor build the confidence and capacity to help themselves.
Liu Xiuxiang, a delegate to the 20th CPC National Congress from the once impoverished Wangmo County of Guizhou Province, said that only 70 students of his county were admitted to colleges in 2012, while the number rose to over 1300 in 2022. A growing number of rural students have started a new life outside the deep mountains. Data show that over the past decade, higher education institutions in China have trained over 77 million high-caliber individuals, and secondary and higher vocational schools have produced a total of 79 million graduates. Higher education, together with vocational education have brought about structural changes in China's labor force quality, met the needs of transformation of economic growth model and upgrading of the industrial structure, boosted high-quality economic development, and laid a solid foundation for eliminating extreme poverty, winning the battle against poverty and building a moderately prosperous society in all respects.
At the National Education Conference held in September 2018, General Secretary Xi Jinping put forward that "Education is of critical importance to the future of our country and our Party", raising the understanding of the position and role of education to a new historical height. In the report to the 20th CPC National Congress, General Secretary Xi Jinping proposed developing education that meets the people's expectations. He stressed the necessity of following a people-centered approach to developing education, moving faster to build a high-quality educational system, advancing students' well-rounded development, and promoting fairness in education. He also emphasized the importance of developing basic disciplines, emerging disciplines, and interdisciplinary subjects and speeding up the development of world-class universities and strong disciplines with Chinese features. All these statements have charted a new course for the development of China's education in the future.
China and Canada have a long history of educational cooperation. As early as 1973, the two sides signed a Memorandum of Understanding of the China-Canada Scholars' Exchange Program. Now, China and Canada enjoy comprehensive and in-depth cooperation in student and scholar exchanges, joint school running, and overseas education. According to the data from the Canadian Bureau for International Education, China is Canada's second-largest source of international students. Besides, every year, thousands of Canadian students and scholars come to China for further study and research. They have become a strong force driving exchanges in education and culture between the two sides. As China's education continues to develop, educational cooperation and exchanges between China and Canada at all levels will brim with tremendous vitality.
Photo: iStock
Recommended Articles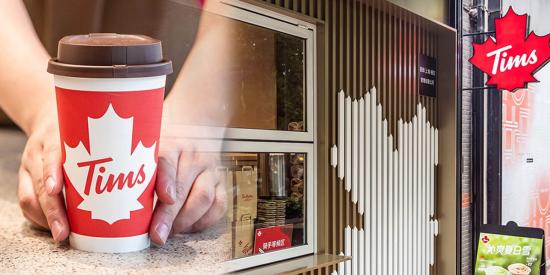 Tim Hortons, which owns over 500 stores in China now, sees its net revenue in China in the third quarter of 2022 exceed 300 million yuan, up by 67.9 percent year-on-year.
Read full story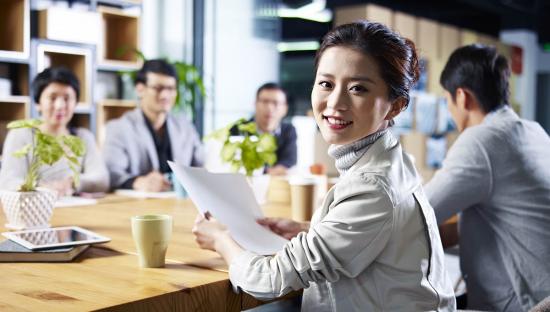 History and reality have fully proved that the Chinese pattern of democracy conforms to its national conditions and is supported by the people.
Read full story
With his victory, government officials say Tokayev will now focus on a 'Fair and Just Kazakhstan' for future generations.
Read full story
Comments (0)
*Please take note that upon submitting your comment the team at OLM will need to verify it before it shows up below.