Top Stories
Electric bus oversite main issue at first council meeting of year
Electric bus oversite main issue at first council meeting of year
ABOVE: The City of Ottawa's General Manager of Transit Services,Renée Amilcar at Ottawa City Council. (IMAGE VIA ROGERS TELEVISION)
---
Mayor Mark Sutcliffe began 2023's first session of Council by highlighting some of the issues plaguing the city. Ottawa is experiencing both an affordability crisis and a housing crisis, said Sutcliffe. He noted that the LRT system had just suffered another shutdown and that the city has a growing homeless population and mental illness crisis. "There's no question after the convoy (Freedom Convoy) and light rail inquiry; many Ottawa residents finished the year feeling like our collective reputation has been damaged." Despite this, Sutcliffe said he is optimistic about the city's future and that Ottawa can start "rebuilding pride in our wonderful city."
The mayor said that to do this, City Hall and its employees must effectively deliver services to the public, even when faced with personnel changes. Sutcliffe reiterated his priority to work with the interim city manager to implement changes that lead to more accountability and organizational effectiveness.
Speaking about transit, he said that public transit systems never function at 100% efficiency. However, he'd like to see Ottawa at the point where service delays aren't viewed as a chronic problem. Sutcliffe also addressed concerns about an impending recession and said that "affordability must be a priority."
OC Transpo head Renee Amilcar gave a statement on the planned zero-emission bus program, accompanied by Isabel Jasmine, who oversees the program's financing. Jasmine noted that Infrastructure Canada and the Canada Infrastructure Bank had approved over $300 million in grants. These grants will allow the city to purchase 350 electric-powered buses, but Council must first approve the program.
Amilcar called the electric bus program not only a project but a "transformation" and said that the previous Council had instructed OC Transpo to purchase new buses if they were electric. Amilcar also noted that despite the failures of the light rail system in Ottawa, the current fleet of diesel buses has not been "maintained properly because we know they'd be withdrawn from the fleet at one point."
A motion was introduced to pass the review of the electric bus on to the Transit Commission for discussion before it comes back to Council for a vote. Councillor David Hill, the motion writer, voiced his concerns about the reliability of the project, asked for extra due diligence on the program because it's a massive multi-year project, and called for public consultation, saying, "we cannot afford to get this wrong."
Amilcar, clearly frustrated, stated that delaying could result in the inability to access the grant money as it has a limited window. In addition, she emphasized that because diesel buses are nearing the end of their service lives, delaying the purchase will likely extend their lifespan by two to three years, driving up costs.
Councillors Jeff Lieper, Wilson Lo, and Riley Brockington voiced support for this motion and agreed that more scrutiny was needed. Mayor Sutcliffe noted that even if the committee scrutinized the program, the delay would only be a month. What was the issue with this? He asked Amilcar.
Amilcar reiterated that the program is already behind schedule and said any delays would result in a supply problem. Councillor Luloff then spoke in support of the committee looking further into the program. Councillor Menard also supported the motion but stated he does for process reasons and is supportive of city staff and the electric bus program.
Councillor Glen Gower, chair of the Transit Commission, stated that any questions should be asked now while the OC Transpo executive is in the room rather than scheduling another meeting during the busy budget season. Mayor Sutcliffe supported Gower's position. Councillor Cathy Curry remarked that it's Council's job to scrutinize and said she would not back the motion.
Hill's motion was carried with 20 yays to five nays. In a rare showing, many members of the previous "Watson Club" voted to support Hill's motion, including George Darouz, Allan Hubley, and former Deputy Mayor Laura Dudas. The entire progressive club on Council also supported the motion, which included Councillors King, Troster, Johnson, Brockington, Leiper, and Menard.
Council then shifted to a private off-camera meeting.
Recommended Articles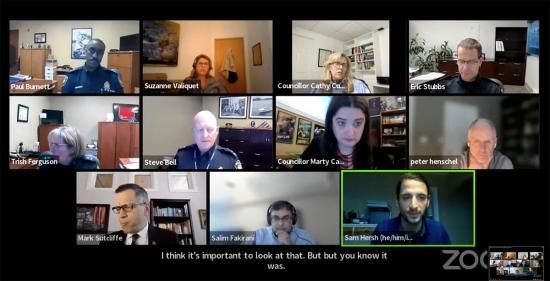 The Ottawa Police Services Board (OPSB) met Monday, January 23 for its first publicly scheduled meeting of 2023.
Read full story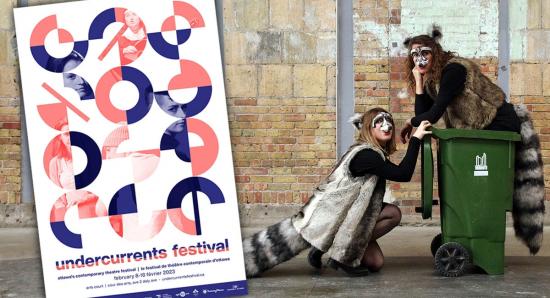 Produced by Ottawa Fringe, the Undercurrents festival shows the best original contemporary theatre created by Ottawa performers and visiting artists.
Read full story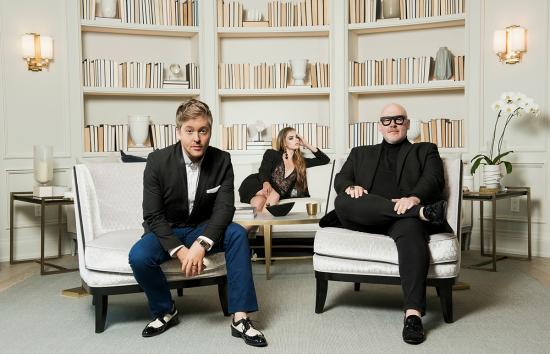 How the events and marketing agency is bringing luxury to Ottawa
Read full story
Comments (0)
*Please take note that upon submitting your comment the team at OLM will need to verify it before it shows up below.