Sports
Erik Gudbranson is back home, but the cheers will have to wait
Erik Gudbranson is back home, but the cheers will have to wait
Photo: Photo by Matt Zambonin, Freestyle Photography, Getty Images
---
Last Thursday, Blackburn Hamlet's own Erik Gudbranson found twine with a wrist shot from the point – his first goal as a member of the hometown NHL team.
Scoring for the Ottawa Senators was a proud moment for Gudbranson, one that he'll look back at fondly once his playing days are over. The only thing missing was an erupting Canadian Tire Centre crowd, filled with friends and family, in the backdrop.
"I really hope that, one, maybe at some point we can get some fans in the stands so those people can come out and see me," said Gudbranson, who's an unrestricted free agent at the end of this season.
"Or two, especially two, that I can stick around a little longer and those people have the opportunity to come see me play because I'm proud to do it here, I'm super proud to be part of the Sens and doing it in front of those people would be so cool."
Gudbranson takes some comfort in knowing that his friends and family watch all the games from home and pay closer attention to his career than ever. It's what he describes as the "silver lining."
???? GUDBRANSON GOAL ????#NHLonSNpic.twitter.com/fH5LUD4kKn
— Sportsnet (@Sportsnet) February 26, 2021
The 29-year-old defenceman didn't expect to end up back home. There are 31 teams in the NHL, after all, and he never spoke to the Senators in the past.
Then he received a call while up at his cottage in the Muskoka area this past October. His agent had some unexpected news that caught him by surprise. There was a 50-50 chance he'd be leaving the Anaheim Ducks and joining the Senators for the upcoming NHL season.
"When I heard it was a possibility, there was kind of that state of shock, like 'Ottawa? Really? That'd be cool,'" said the former Blackburn Stingers player. "You never really think you'll get the chance to play in your hometown."
"When my agent told me, it was kind of a no-brainer that I was excited, and I told him, 'if it goes through, it goes through, and I'm super pumped about that.'"
Gudbranson knew he'd feel honoured to don the Senators colours, but he didn't realize how much until pulling the black and red sweater over his head.
His mind flooded with memories of watching his childhood idols – Daniel Alfredsson, Wade Redden, Marian Hossa, to name a few – some of the same players who visited his little brother Dennis at the hospital when he had acute myeloid leukemia as a child.
"Once I threw it on, I was like 'oh wow, this is special,' and it kind of hit me during that first game," he said. "I'm very proud to say I'm a Senator from Ottawa."
The timing of a return home couldn't have been better.
He and his wife, Sarah, are expecting their first child in the coming months. Rather than being on the other side of the continent in California, they're living nearby his family and just a drive away from Sarah's family north of Toronto.
He wouldn't mind raising his family in his hometown, where kids have the opportunity to learn two official languages.
"The big one about Ottawa for me is, my parents gave me the gift of being bilingual, and there's no better city to be bilingual in than Ottawa," said Gudbranson. "That's the one gift I want to be able to give my kids at some point, is be able to speak French."
Not only is coming to Ottawa suitable for his personal life, it also presents a great opportunity on the ice.
As the Senators continue on their rebuilding phase and young players increasingly take on more prominent roles within the team, Gudbranson, who started in the NHL at 19 years old and has more than 500 games under his belt, provides a veteran presence.
It was no surprise then when an "A" was embroidered on his jersey to start the season.
John Yablonski, who coached Gudbranson with the minor league Gloucester Rangers and Ottawa Jr. 67s, was happy to see "Guddy" named as an alternate captain, and said being a leader was always in his DNA.
"As a teammate, I can tell you, the guys loved him, he definitely had the guys follow him," said Yablonski. "He's so approachable, he just seems to draw all the guys towards him. We would have our team meals, and everybody would want to sit around Erik.
"I know that wherever he goes, he's a leader and is well-liked and well-received."
Lately, Gudbranson has channelled that leadership while manning the blue line alongside young defenceman Erik Brannstrom, earning the Erik "Gudbrannstrom" moniker as a pairing.
"He's helped me out a lot, talking to me, pushing me, tells me I have to make those plays that I can," said the 21-year-old Brannstrom to the Ottawa media on Feb. 23.
"He's a good mentor for me out there."
Stay tuned for part II of the Erik Gudbranson story, coming next week
Recommended Articles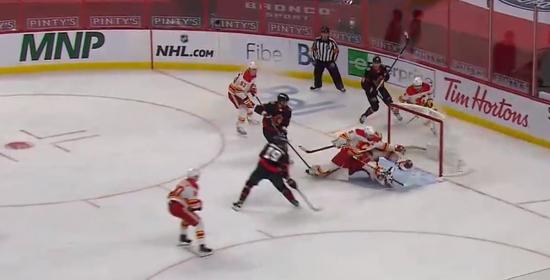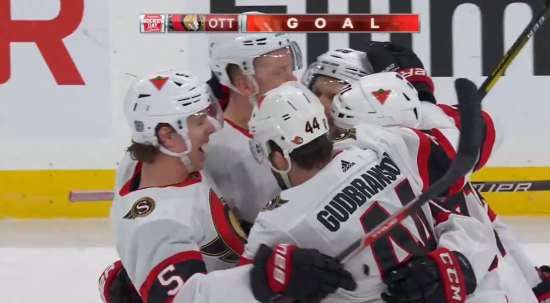 After beating the Montreal Canadiens and snapping a nine-game winless streak two weeks ago, the Ottawa Senators lost their next four games, and almost lost every game last week. Almost.
Read full story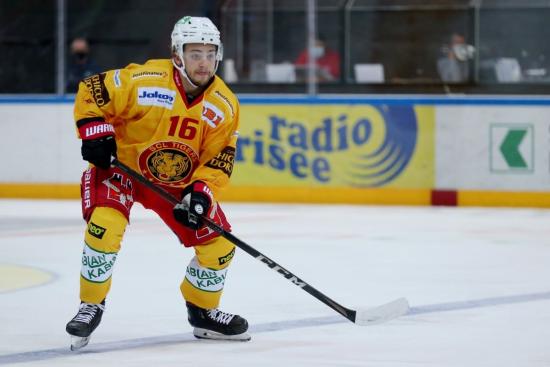 The new Ottawa Senators defenceman was playing in Switzerland while awaiting the start of the NHL season but a Covid resurgence has sidelined the Swiss National League
Read full story
Comments (0)
*Please take note that upon submitting your comment the team at OLM will need to verify it before it shows up below.