Escape, Could You?
All photos by Andre Gagne.
"We're definitely locked in," Mahigan Giroux to the group of five others.
Though he was smiling the security cameras above weren't needed to pick up what all of them felt after the door had slammed shut. You may tell yourself it's only a game, but once locked inside what remains of the Bytown Asylum the chill of nervousness creeps up the spine and the insecurity of what comes next clutches your insides. Or maybe that's just fear.
Suffice to say, this was not how the typical Ottawa Life staff member filled their lunch hour.
We had just been told that the room we were now sealed up in once belonged to the infamous Dr. Johnson, rediscovered by a construction crew still preserved in its eerie glory from where it was left condemned in the early 1900s. Strange experiments, it is said, once took place there.
Confirmation of this only takes one glance at the rusty instruments, left over x-rays and dried blood on the walls that surround you. Something wanted out of here once, it appears, and now we all felt the same desire to do nothing more but get the hell out of this place. The clock on the door ticked down the first minute reminding us that if we were to get out we only had 44 more left to do it in.
43…42…41…
Welcome to Escape Manor, Ottawa's first escape room attraction. It was created by a group of friends in the late summer of 2014 building off the puzzle and problem-solving room experiences that have only grown in popularity in North America  –and probably owe a little to the Saw film franchise. Founder and co-owner Steve Wilson says people's enjoyment of being locked away, mystified and frightened is easier to figure out than one of the puzzle rooms.
"We are all gamers by nature. Having a physical environment within which to play out these exciting interactions and then an online forum within which to share the resulting excitement, is a perfect recipe for creating fun while satisfying a restless desire to competitively and creatively interact with like-minded folks," Wilson tells Ottawa Life before our staff were locked away.
Standing there in the first minute, with a room full of potential puzzles, the thought that instantly crosses your mind is: Now what? You are armed with very little to work with at the outset and need to rely on what everybody can bring to the group, each other's individual strengths, to your advantage as a form of strategy.
Or you can just do what we did and tear the place apart like a cyclonic collective of Dervishes until everything that wasn't nailed down was placed helter-skelter on an operating table you wish you never actually really need to lay back on.
Ok, but what did it all mean?
Outside the room, the Escape Manor staff had all the answers we were seeking. Creating the rooms and puzzles, Wilson says, is a riot. His team of game masters gather together and try to think up new and fun ways to isolate people and drive them mad while playfully creeping them out. However, he assures, it's all done fairly. Once themes are decided upon and the rooms are built they are tested thoroughly by staff. Each clue does lead to something and each room can be fully escaped in the allotted time and while the room is designed to lead players down one particular path, some people have chosen to go down it in pretty bizarre ways.
"We used to have a room called Prison Break where you were physically locked into a cell. You needed to actually reach something from inside the cell that was outside the bars. One time we were monitoring the room and we saw someone holding something, reaching out of the bars, that we didn't know what it was," says Escape Manor's General Manager Miranda Jones, still perplexed by what she had seen that night.
Oddly, and with a bit of genius, this player had achieved the extra reach by removing his prosthetic arm. Both Jones and Wilson agree that this was the strangest of things to occur in one of the rooms. To date, they have had nine wedding proposals take place inside an escape room, have locked up The Mayor's Special Police Forces, had a couple of the Sens try an escape before hitting the ice and at least two filmed rock videos.
"The entire experience is an emotional roller-coaster," says Wilson. "From the anticipation of booking and arrival, to the fear of the unknown, to the frustration of a puzzle, excitement of a solve, frustration again when another lock appears and the adulation of solving a mystery. Win, lose, or draw, our guests leave exhilarated. We are often the water-cooler chat for weeks to come after a daring escape!"
Meanwhile, for us Ottawa Life staff, our time was ticking down and if we didn't hurry we'd find our water-cooler talk –if we had a water-cooler– would peak with wondering what the strange array of items were for on a cold, steel operating table. Our daring escape needed a push in the right direction. We decided to split up –as much as being locked in a small room can allow– to cover more ground. Hey, it worked on Scooby-Doo!
Staff writer Danika Leminski tried one lock while our interns Mahigan and Melanye searched through the paperwork and tapped on walls. Could there be some kind of passageway here leading elsewhere? Surely, we thought, there must be more. Our Director of Operations, Isabel Payne, expressed what we all felt: whatever we needed had to be looking us right in the face. We just needed to put it together and we now only had 20 minutes left to connect a whole lot of dots.
Staff relish at least a little bit in watching people try to figure it all out but they are always at the ready with a clue or to rush in case things get a little out of hand. Sometimes a guest finds themselves a bit to freaked out to continue. Outside of a few unwanted scares, generally things for the staff on the other side of the doors are just as fun as it is for those locked behind them.
"There's a lot of monitoring. We want to make sure everything is running smoothly in the group, see if anything is not working the way it's supposed to be, if any other issues come up along the way," Jones says adding that the second most important aspect of the staff's job is giving out clues to help players along once they get stuck. "That's a fun part for us!"
It had come to the point where our group needed a little helpful prodding. We had15 minutes to go and, after our clue, things started to click. We started working in tandem now to move to the next objective. Hearts were racing and a few elated cheers burst out when a lock opened or something new was discovered.
"Oh my God! What is that?" gasped Melayne, pointing towards something in the shadows.
Outside the door, surprised screams could be heard from the other rooms where other players were facing their own shadowy mysteries. Escape Manor has quickly grown since their first two rooms a few years ago. Now they have three locations and eight different theme rooms to choose from.  Along with the Asylum, there's The Darkness where a pact with the devil may await, The Tomb in which players try to avoid the Pharaoh's curse and the new Outlaw Saloon where you just might run into one of the most feared outlaws in the old West. Escape Manor has also joined up with the Diefenbunker for a Cold War themed espionage escape.
"We never thought we would be where we are today this rapidly. We are very thankful for the support of our friends, family, and communities and for the loving embrace they have given Escape Manor," says Wilson, proud of the 5-Star ratings they've achieved and to be ranked among one of the top activities in the city.
"We receive dozens of letters from corporations having loved their team-building sessions, tourists having had an escape make their stay, and locals thrilled with a fun day or night out with friends. Giving folks a great experience and putting smiles on as many faces as humanly possible is why we all got into this business and we are thrilled with the results so far!"
Our own thrills continued for us right down to the final minute where, one clue away from a hopeful escape, we frantically tried to figure out the last puzzle as our seconds ticked away to an eventual still locked door.
"It's pretty intense," said Mahigan afterward. "You have to think a lot but, at the same time, there's a lot of teamwork involved. You really have to pay attention to details."
"I really like the atmosphere. They did such a great job with props and everything there. You really had to keep your eyes open," said Danika.
Despite our group not escaping, the experience of Escape Manor is really all about that creepy, brain teasing journey and not the unlocked destination. When it's over you really feel you haven't seen 45 minutes fly by, your adrenalin is flowing and your brain is working in overdrive. It's all a very intense, exciting rush no matter what the result.
Wilson and his team only hope to offer that excitement to others as the company grows. Along with a new location in Regina, they have a working partnership in The Cayman Islands, look to expand more into the United States as well as open a new location in Australia this winter.
"We love what we do and have a great recipe with our partnership," says Wilson. "We intended to continue creating fun and amazing experiences for anyone willing to play with us!"
Recommended Articles
With 20-years writing about Ottawa life we think we have a pretty good idea of the best of what this city has to offer. In this new weekly summer series we'll share it with you. From our top picks of hotels, live music venues, local brews, bands and more, check, share and discuss #OLMBest every Monday!
Read full story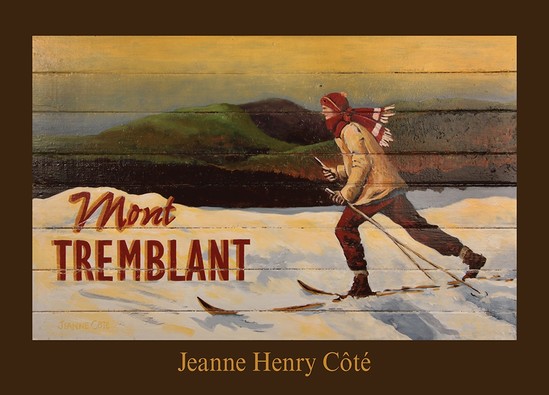 Jeanne Henry Côté received her first drawing contract at the age of five. "Someone needed a dr...
Read full story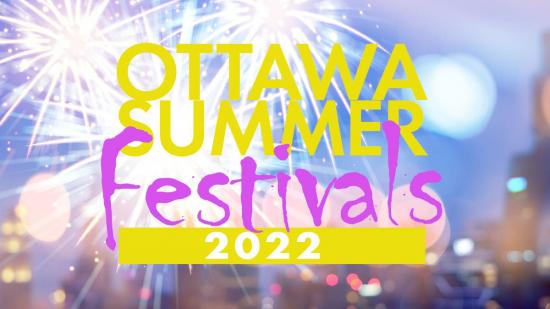 This summer alone, the city is expected to host dozens of festivals ranging from food to art and much more.
Read full story
Comments (0)
*Please take note that upon submitting your comment the team at OLM will need to verify it before it shows up below.