Politics
EU Ambassador on Canada-EU Relations, Ukraine, and Energy Worries in Europe.
EU Ambassador on Canada-EU Relations, Ukraine, and Energy Worries in Europe.
Dr. Melita Gabri? is the EU's Ambassador to Canada. She was tasked with the new assignment after serving as Ambassador of Slovenia to Canada from 2018-2021. Ambassador Gabri? is multilingual and holds a Ph.D. in International Relations. Prior to her Canadian assignment, she served as Slovenia's Director of Development Co-operation and Humanitarian Aid. Gabri? is a former adviser to both the Prime Minister and the President of Slovenia and served as the Secretary General of the Bled Strategic Forum, and led the Slovenian national process on business and human rights. In addition, she held the position of Senior Adviser on Human Rights to two Presidents of the United Nations General Assembly in New York and is a former Consul General of Slovenia in New York.
Managing Editor Dan Donovan recently met with Ambassador Gabri? to discuss Canada-EU relations, the energy crisis, and the war in Ukraine.
---
Ottawa Life Magazine: How would you characterize the current relationship between Canada and the European Union (EU)?
Ambassador Gabri?: I feel very positive about the overall friendly relationship between Canada and the EU. We've become stronger and closer because of the challenges of Covid, and of course, we are working together with Canada (and other countries) in response to the unlawful and brutal Russian invasion of Ukraine.
Ottawa Life Magazine: Can you speak for a moment about your views, the EU's views, on the Russian invasion of Ukraine?
Ambassador Gabri?: The scale of suffering and destruction is so painful; it took generations of people to build modern Ukraine, and to see parts of it destroyed within hours is heartbreaking. The EU is committed to helping refugees and to lead in reconstruction efforts. We have imposed unprecedented sanctions on the Russian government and economy. We have pledged economic support to Ukraine and are providing 19 billion euros in financial support, including for weapons for the Ukrainian military. This is in addition to the humanitarian support from the EU. The European Union's solidarity with Ukraine and the Ukrainian people is unwavering and will be until Ukraine prevails.
Ottawa Life Magazine: What does some of the current EU support for Ukrainian refugees—the vast majority of whom are women and children—look like?
Ambassador Gabri?: The EU pledged 100 million euros to help rebuild schools destroyed by Russia. EU Member States are providing safe shelter for millions of Ukrainian people fleeing the invasion. The EU granted temporary residence status to refugees, which allows them to have access to accommodations, healthcare, education, and other services. The EU is also providing financial support to Ukrainian grain farmers impacted by the invasion and is committed to continuing those efforts.
Ottawa Life Magazine: Do you anticipate Ukraine becoming a member state of the EU?
Ambassador Gabri?: Last June, the European Council granted Ukraine the status of a candidate for accession to the European Union, which was an important signal of support and a vote of confidence for Ukraine.
Ottawa Life Magazine: The Russian invasion has had a dramatic impact on world energy markets and has also impacted global food security and production. The EU, through a series of policies over many years, tethered itself to Russian energy. This winter, there will be a real energy challenge—some say an energy crisis in Europe—as the EU has already taken measures to ban all Russian energy exports to Europe. What does this mean for the overall EU policy on energy and EU climate change policies?
Ambassador Gabri?: The EU remains committed to cutting emissions by at least 55 percent by 2030 and becoming climate neutral by 2050. European Union energy projects are mostly focused on diversifying our sources of energy, clean hydrogen, sustainable fuels, saving energy, and increasing the efficiency of its use.
Ottawa Life Magazine: Europe needs a new source to meet its current energy consumption needs. EU President Ursula von der Leyen has announced the EU will cut all Russia's energy exports to Europe to "ensure Russian President Vladimir Putin cannot use money from them to finance this atrocious war on Ukraine." Many Europeans, including the German Chancellor, are saying Canada can be key in filling that energy demand for Europe?
Ambassador Gabri?: Canada is our strong ally, and we value our very special partnership with Canadians. President von der Leyen and Prime Minister Trudeau met in May in Brussels and again in September in New York. They discussed the urgent energy needs of Europe. The EU is working with Canada on furthering clean energy and technology and on showcasing global climate leadership to help achieve Canada and the European Union's net-zero climate objectives. This includes developing sustainable energy solutions, including hydrogen and importing other energy resources from Canada, such as the liquefied natural gas that is seen as a transitional fuel in Europe. It is going to take some time, but we are focused on this—it ties into the Canada-European Union Comprehensive Economic Trade Agreement (CETA) and some of the matters that will be raised at COP27, which will bring governments together to discuss progress on global efforts to confront the climate crisis.
Ottawa Life Magazine: Would it be accurate to say Canada is now seen as a producer market and a potential problem solver as it relates to EU energy demands because of the Russian invasion of Ukraine?
Ambassador Gabri?: Canadian-European Union cooperation on energy includes taking concrete steps to enhance security of supply and work to eliminate the EU and its member states' dependence on Russian energy. The Canadian government has responded and is helping with European Energy security. A dedicated working group on green transition and LNG is now working to develop the action plan on these matters, and our officials will continue to meet to enhance EU-Canada energy-related cooperation.
Canada and the EU are working closely together and are very much aligned on ensuring Ukraine prevails and that we work to resolve the refugee, food, energy, and other challenges that have emerged because of the Russian invasion. We share the same humanitarian values and believe in a rules-based order.
Recommended Articles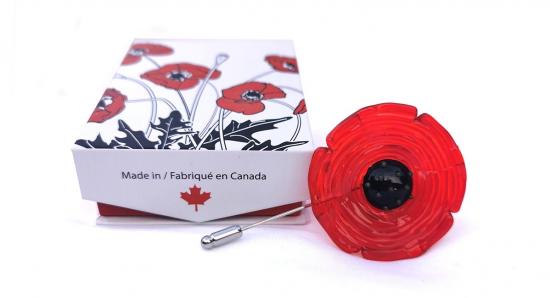 The remembrance continues all year with Royal Canadian Legion glass poppies.
Read full story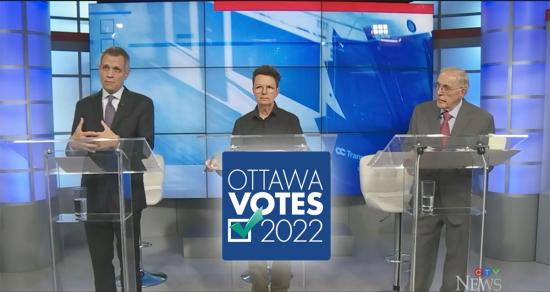 The frontrunners in Ottawa's mayoral race met last night in a debate hosted by CTV News.
Read full story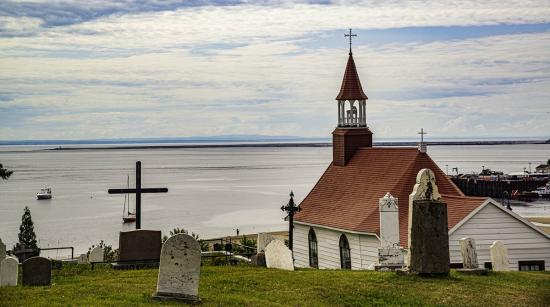 If you are guilty of spending too much time in the city, consider a trip to the Saguenay Fjord and the St. Lawrence Estuary — you won't believe you are in the same country!
Read full story
Comments (0)
*Please take note that upon submitting your comment the team at OLM will need to verify it before it shows up below.