Sports
Explore beautiful scenic Ottawa in style on a Maddle
Explore beautiful scenic Ottawa in style on a Maddle
Capital cities have historically been located on the water. From Paris on the Seine, London on the Thames, and Washington on the Potomac, these rivers were the highways of yesteryear. Today, they are filled with small pleasure crafts and sightseeing cruises filled with tourists.
In addition to being home to some of the cleanest, warmest, and safest rivers, Ottawa has the added benefit of being surrounded by more freshwater lakes than any other world capital—an incredible 900!
That's where Maddle comes in. The Montreal-based paddleboard manufacturer has a complete line of paddle boards to get you out on the water, and you don't have to be a pro. Justin Tardif-Francœur, the co-founder of Maddle,says, "whether you're a beginner or expert paddleboarder, Maddle is an all-around board that is easily adaptable for all skill levels.
A Maddle paddleboard has a round-nosed design for use on lakes and rivers. The tip is slightly raised to help the board glide but don't expect to step on your board and paddle away if it's your first time. Tardif-Francœur advises those new to the sport"to choose a calm body of water with minimal to no boat traffic to make it easier to get on the board and find balance."
An excellent way to get a feel of the board is to sit on it with your legs hanging over each side. Once you get comfortable, kneel on the board before graduating to a standing position. But make sure to attach the ankle strap and remember to paddle with the curve facing away from you. It may seem counterintuitive, but that's how it's done.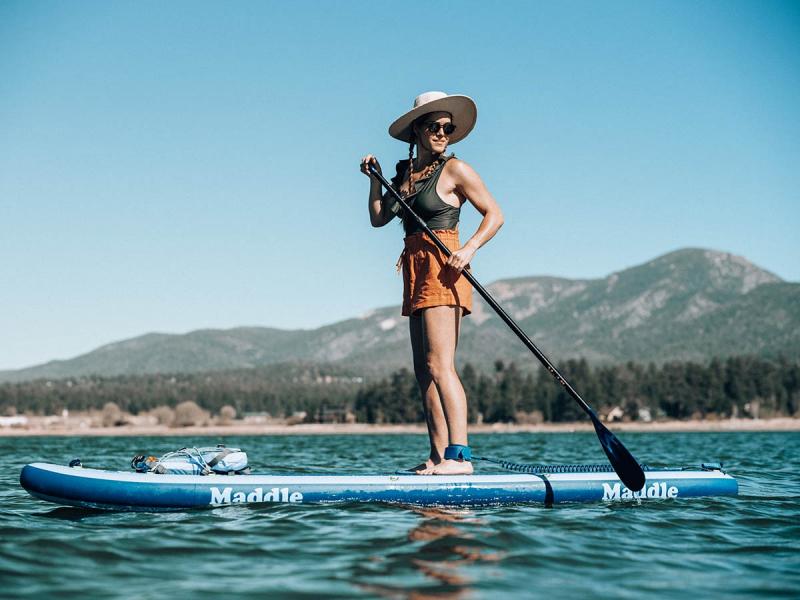 Not only will you start feeling like a pro, but Maddle's newest line, the SS22 series, will also have you looking like one. Maddle has been shaking up the stand-up paddleboarding industry. They are the first company to bring the exciting vibes of surfboard and snowboard graphics to paddleboarding.
Tardif-Francœur explains that Maddle has "created four different universes, each with their own colourways and designs that work for all kinds of personas. Whether you're looking for a calm and peaceful cruise, an outdoor adventure, a high-energy workout, or a nostalgic vibe, Maddle brings style and culture to the paddleboarding space."
Maddle has democratized the 'art of water sports,' bringing excitement to an otherwise dull industry. There are 30 different stylish designs to choose from in colours ranging from vibrant pink to burgundy — Maddle allows individuals to express themselves even when they are on the water.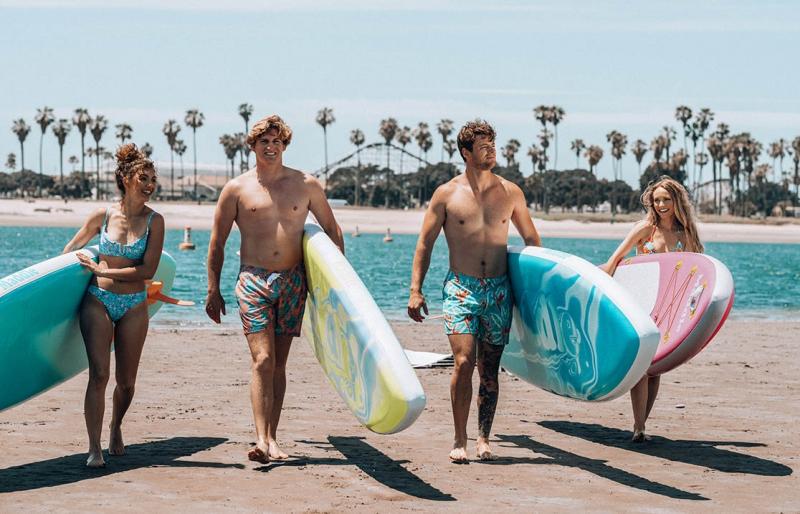 Maddle boards not only look good, but they also have some great features like three stabilizing tail fins to ensure maximum stability, so the only time you fall in the water is when you choose to jump in and cool off.
Maddle also has a line of add-ons that makes it easy to customize your experience on the water: add an anchor to your Maddle and toss it over when you want to sit and have a snack, relax and enjoy a beautiful spot, or maybe even do a little paddle board yoga. A Maddle comes with everything you need to carry your board on your back and inflate it when you get to the water. The pack weighs a surprisingly light 24 pounds.
You don't need a car to get out for a Maddle paddle. You can easily take a Maddle on the LRT or bus to one of Ottawa's fantastic beaches, Dow's Lake, Mooney's Bay. Hop on the free NCC weekend shuttle to Gatineau Park and take in Meech Lake, where there's a kayak launch, perfect for starting your paddle boarding day. Or head a little further north on the free shuttle to Lake Phillippe.
Tardif-Francœur agrees. He says that no matter how you get there, "paddleboarding is a great activity to explore some beautiful scenic views around Ottawa, especially this upcoming Labour Day weekend."
At an accessible price point of $599 CAD, Maddle is your ticket to discover new places, get outside, and live adventurously.
For more information or to order your own Maddle, visit Maddleboards.ca
PHOTOS: COURTESY MADDLE
Recommended Articles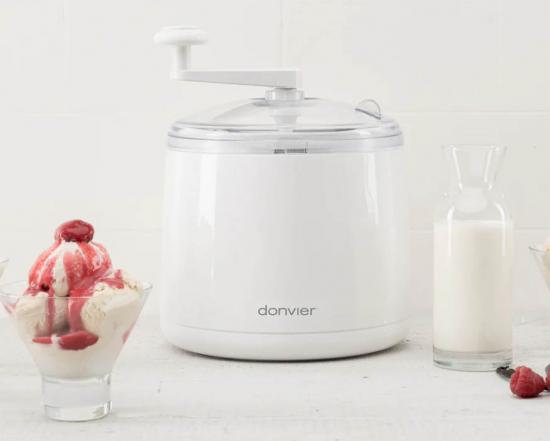 Treat your family to all-natural gourmet ice cream, healthy frozen yogurt, refreshing fruit sorbets and creamy non-dairy soy desserts in 20 minutes or less
Read full story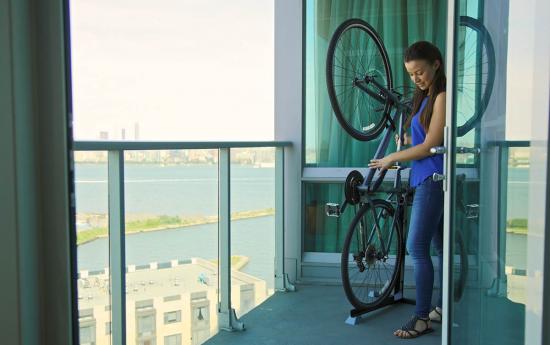 The Bike Nook makes storing your bike quick and damage-free.
Read full story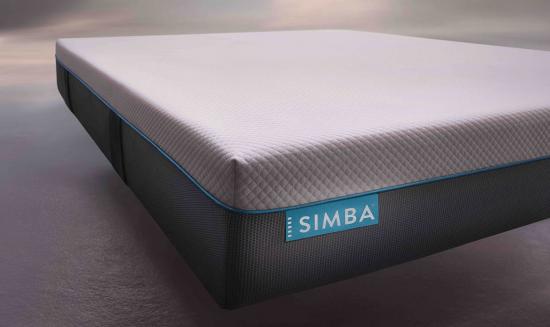 Simba's Hybrid 2500 Mattress is a cooling mattress that uses climate control technology developed from body profiles of over 10 million people.
Read full story
Comments (0)
*Please take note that upon submitting your comment the team at OLM will need to verify it before it shows up below.