Travel
Fall colours of Cape Breton Island
Fall colours of Cape Breton Island
By Darcy Rhyno
Everywhere you look on a drive around Cape Breton's Cabot Trail, autumn colours are splashed across the landscape. In October, the forested tabletop mountains and their slopes down to the sea glow in reds, oranges and yellows as if each leaf is lit from within. From the many lookoffs or just through the car window, the colours come in waves along the trail as it weaves through wilderness and follows the road high above the sea, then down again to the coast.
The Cabot Trail loop is only 298 kilometres long, but because it's chockablock full of enticing stops along the way, plan an itinerary of several days to make the most of your trip. Baddeck on the shores of the great inland sea called the Bras d'Or Lake is a great starting point. Spend a night or two enjoying the laid back pace in the little town, taking time to visit the Alexander Graham Bell Museum, a fun family activity.
From charming B&B's to historic inns, from the Inverary Resort complex and it's brand new lodge to the new trio at Vicar's View of two-level lighthouse themed suites, Baddeck boasts one of the richest and most diverse collections of accommodations in Canada.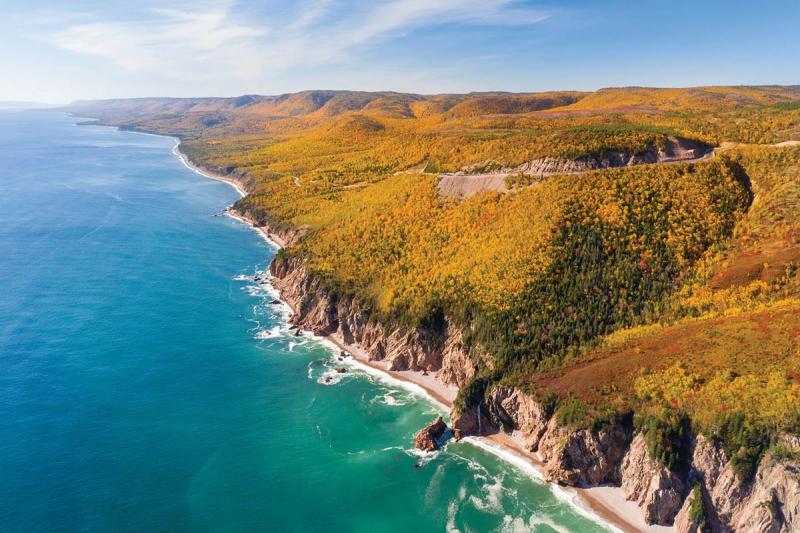 ABOVE: Cape Smokey Coastline. (PHOTO: TOURISM NOVA SCOTIA/ADAM HILL)
This year, there's great excitement about a major new attraction on the Cabot Trail. Heading north, the landscape becomes increasingly dramatic, peaking on the top of Cape Smokey. That's where Atlantic Canada's first and only gondola will open. While the gondola will make winter skiing more fun, it will be accessible year round and so there will be picturesque opportunities to view fall colours from high above that will attract many. Plans for Cape Smokey in 2022 also include a sky-high viewing platform called a tree walk.
Cape Smokey is within sight of Cape Breton Highlands National Park, which stretches across the mountains to the western shores of the island. The 26 scenic hiking trails in the park are the best places to experience the island's fall colours up close. The Fishing Cove Trail meanders down through a forest of brilliantly lit hardwoods like oak, birch and maple to a secluded inlet where eagles soar overhead. The famous Skyline Trail ends at a cliff-edge platform from which the views of the coastline are especially rewarding.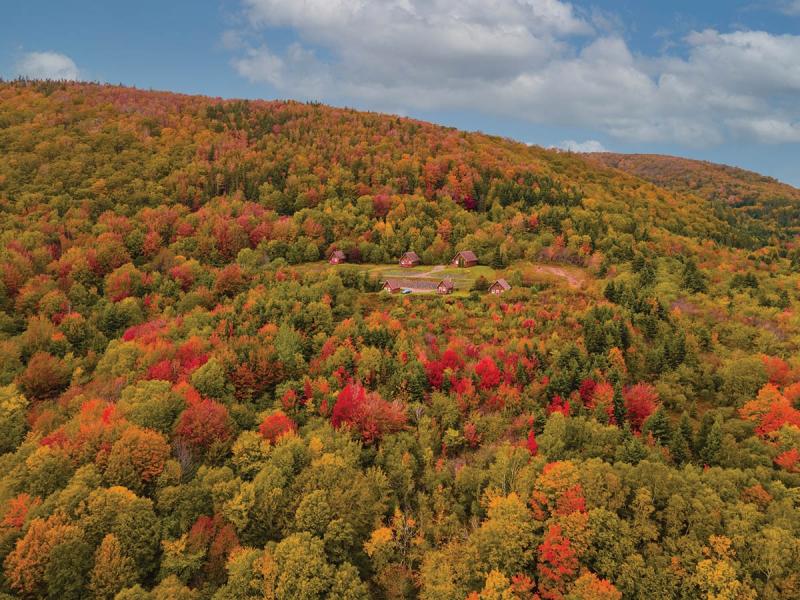 ABOVE: Mountain side cottages at Glenora Inn & Distillery. (PHOTO: TOURISM NOVA SCOTIA/@DAVEYANDSKY)
Further along, towns and villages like Cheticamp make for great stops to explore French, Scottish and Indigenous culture. When the Cabot Trail turns inland, following the idyllic Margaree River back toward Baddeck, many choose to continue south. After all, the trail represents only about one third of the island. Some stop at Inverness where world class golf continues through the autumn at Cabot Cliffs and Cabot Links. There's more colourful scenery inland on a side trip to North America's first single malt whiskey maker at Glenora Inn and Distillery. It's built on either side of the clear running waters of MacLellan's Brook against a backdrop of forested mountains in full fall regalia. On many nights, Cape Breton fiddle music wafts from the pub. With live music, great food and whisky on par with Scotland's own, the inn, chalets and distillery make for a great stopover with a European feel, especially when combined with a tasting tour. The latest star in the Glenora lineup is their Glen Breton Alexander Keith's 18 Year Old Single Malt Whisky distilled from batches of Nova Scotia's famous Alexander Keith's beer.
The traditional musicians who perform here are often featured in the Celtic Colours International Festival that fills every nook and cranny of the island with music, singing, dancing, storytelling and cultural traditions from all corners of the Celtic diaspora. The 2021 version takes place virtually October 8 -16, with the Thanksgiving weekend at its heart. Online concerts, ceilidhs and celebrations bring to life the Celtic culture of this island in virtually every community.
On the eastern coast of Cape Breton Island, fall road trips are just as rewarding. From the Canso Causeway, this route leads to the 300-year-old French Acadian community of Isle Madame, a great place to dine on fresh seafood of every description or to pick up something for the road. Heading north, the landscape becomes increasingly varied until hilltops offer views over the eastern shores of the Bras d'Or Lake framed by forests in full colour.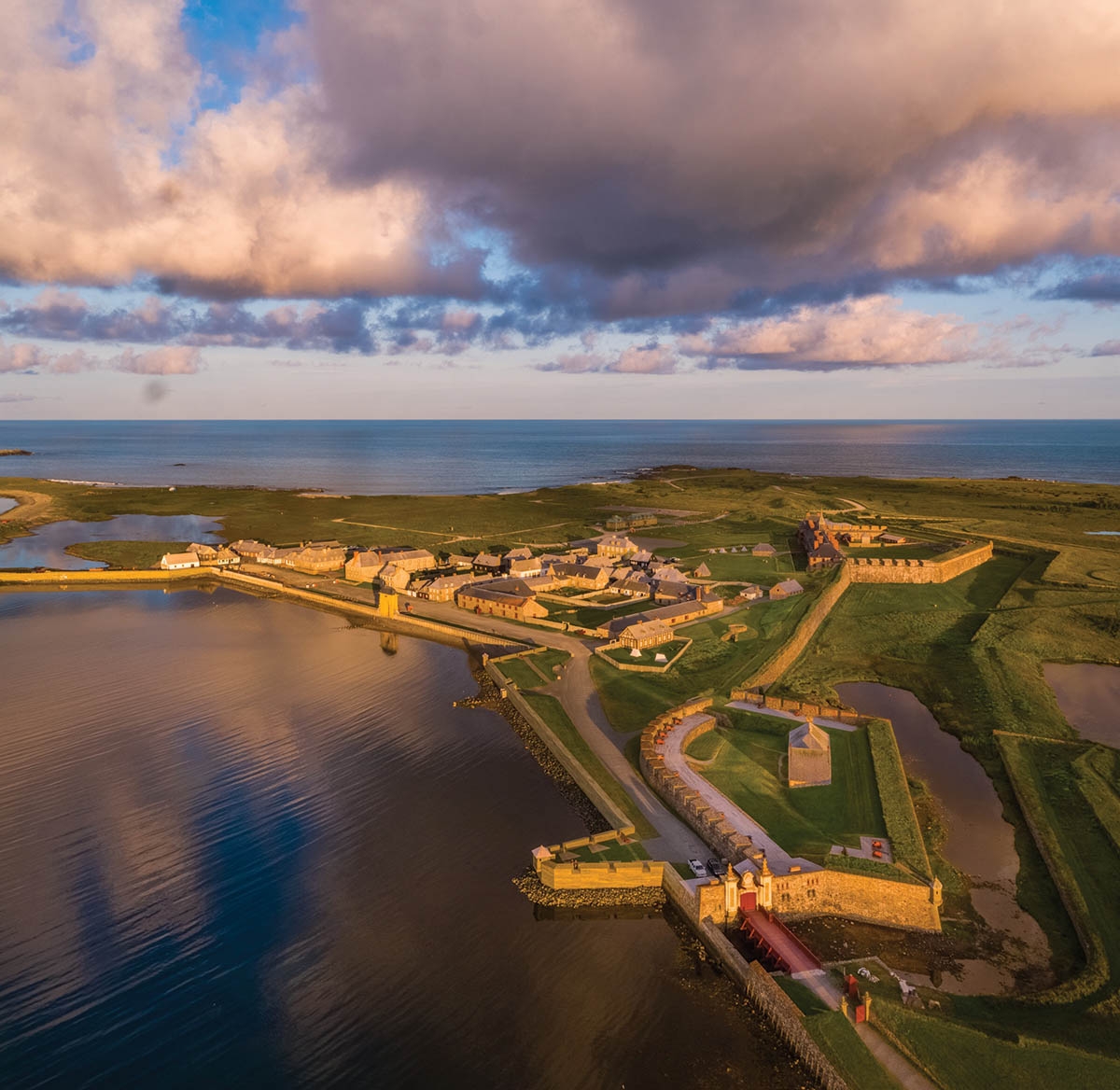 ABOVE: Fortress of Louisbourg National Historic Site. (PHOTO: TOURISM NOVA SCOTIA/CHRIS MACFARLANE)
Reaching Sydney, many travelers choose to stay and explore this little city with a big heart. Celtic Colours headliners often perform here, the home of the giant fiddle—look for it on the waterfront. Whether it's a day trip from Sydney or an overnight stay in the modern town of Louisbourg, there is one major must-see attraction on Cape Breton that stands out—the Fortress of Louisbourg.
This national historic site is the continent's largest historical reconstruction and the only major colonial town without a modern city built on top of it. For these reasons, this fortress town on a lonely point of land seems as close to time travel as it's possible to get. Until mid-October, this living history museum is animated with costumed interpreters playing actual 18th century historical figures—a French sailor, a blacksmith, a tavern keeper. In the off season, the fortress and reconstructed town remain open to visitors, so it's always worth exploring.
Visitors to Cape Breton often come away feeling that there's more to autumn leaves than natural beauty. The tinted waves of colour are a reflection of the riches the island has to offer—cultural heritage, friendly people, centuries of history and a variety of activities and unique stays. There's no better place in Canada to take a deep dive into autumn than on Cape Breton Island. Visit www.novascotia.com to begin planning your next getaway today!
Recommended Articles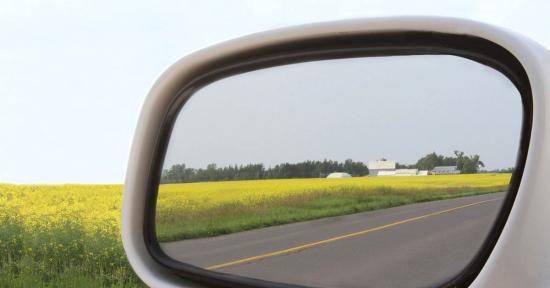 This is the time to reunite with family and friends and rediscover destinations in our own backyards – how about Prince Edward County's wineries or the Gatineau's Chelsea and Wakefield?
Read full story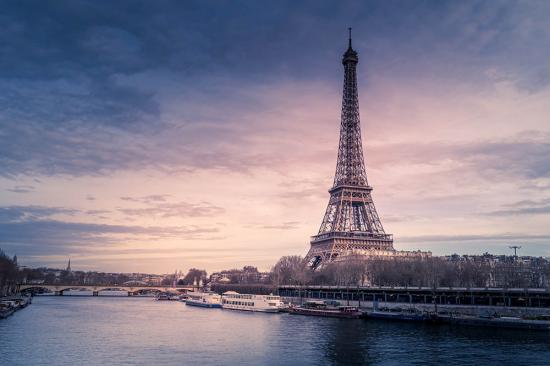 The French government requires that all non-EU travellers obtain a France Health Pass—a vaccine recognition system for tourist.
Read full story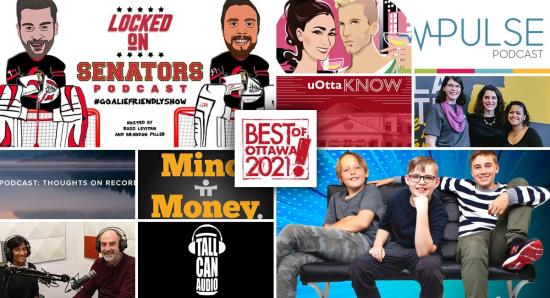 After over 20-years writing about life in Ottawa, we think we have a pretty good idea of the best of what this city has to offer. Check, share and discuss #OLMBest every week!
Read full story
Comments (0)
*Please take note that upon submitting your comment the team at OLM will need to verify it before it shows up below.