Travel
Family Vacation Delight: A Week at RIU Paradise Island, Bahamas
Family Vacation Delight: A Week at RIU Paradise Island, Bahamas
Every year, just after Winterlude, I start to get irritable — like every Ottawan! I am pretty well fed up with winter and want to go south. We have three teenage children so travel destinations south becomes key. For a stress free vacation the best bet is always an all inclusive resort. You can relax and not worry about things like meals, snacks, planned activities or meeting a timetable for planned excursions. Believe me, over the years I had the misfortune of visiting some all inclusive places that were dumpy and disappointing. These days, to avoid even the chance of hitting a downer resort, I just book into RIU resorts. These Spanish-based destinations are recognized the world over for their friendly service, high standards and well-managed and maintained accommodations. Most telling is that their customer return rate is the highest in the hospitality industry. Nothing speaks the truth like a returning customer! Last March I decided it was time for a break so we loaded up the kids and headed to the RIU all inclusive resort on Paradise Island in the Bahamas.
There are lots of great flight options from Ottawa, Montreal and Toronto to the Bahamas so booking the trip was a breeze. I had just walked into the lobby of the RIU Paradise Island when I turned my wife and said, "Score". There is no better feeling than arriving at a destination and knowing immediately that you have  made the right choice.
Paradise Island in the Bahamas is well known for Atlantis, the biggest entertainment centre of the Caribbean which features a casino, an aquatic park and an aquarium. It is big, impressive. Our teen-aged daughter went to the chaperoned "Teen Club" called CRUSH from 8 to 11 p.m. in the evening. The Crush Club has the latest in Mac and iPad gadgets, lots of music, dance areas and fizzy drinks. It has all the stuff teens like. If you go to Atlantis for a day trip the best option is to buy a day pass for each child. The pass provides full access to Atlantis' pools and facilities like the Aqua venture water park and the aquarium.  It is also located conveniently next to the RIU Paradise Island.
Speaking of the resort, the rooms were fabulous. The kids shared one room and we had a suite next to them. The rooms featured all the modern amenities including internet access, satellite television, CD player, bar fridge, comfort chairs, great beds, bathrooms and beautiful balconies that overlooked the seafront property.  The beach was spectacular and the turquoise water was a dream as we filled our days with swimming, kayaking, sun tanning, beach volley ball and other watersports. The pool area features two bars and a restaurant with a terrace that served an exceptional array of delicious Bahamian food. Breakfast service started at 7 a.m. and the food area remained open throughout the day.
The resort also has a fine dining restaurant where we enjoyed dinner one long leisurely night as we tried some of the most wonderful gastronomy prepared by the exceptional RIU chefs. The wine list was to die for. On another night, the kids went the regular dining area and we went to the Japanese restaurant for sushi and several shots of hot sake.
The resort has nightly entertainment that features dancers and local Bahamian reggae-infused bands. Guests gather to watch the show and take in the sounds.
Whether it is hours of enjoyment  at the  beachside  swimming pool, frolicking  in the Jacuzzi, running along the beach or playing beach volleyball or booking into the onsite Renova Spa, which offers  different kinds of massage and healthy therapy treatments, there is always  something to do for everyone of all ages.
If shopping is your thing, then the location of the RIU will not disappoint. It is a ten minute walk to local shops. Two bridges separate the city of Nassau from Paradise Island. You can walk over the bridge or take a sea cab ($10.00) across to the famous straw market in Nassau. We enjoyed walking alongside the colourful colonial buildings and stopped to dine at local restaurants that served a Bahamians culinary favourite – fried conk and rum cake. Be sure to visit  the historical centre, the zoo and the botanical garden. Otherwise, it's just fun to get lost in the trinket-filled tourist megacentre straw market at the Nassau port. You can always use another straw hat and cheap t-shirt. In Nassau proper, you can find all kinds of aquatic activities from fishing, swimming with dolphins, local Island hopping trips, aquatic parks and trips to take you snorkelling or sunbathing to some of the more remote locales on the island.
The night scene on Paradise Island is hot and there are numerous clubs to attend if you want to go out and dance and make a night of it. Our preference was to just enjoy the atmosphere   from the balcony off our room with its spectacular ocean view.
After 6 days at the RIU Paradise Island Resort, we were not ready to come home. We all wanted to stay another week. However, that's why they call it a vacation. We left, knowing that we would return. And that is both a compliment to RIU Hotels and something for our family to look forward to.
Recommended Articles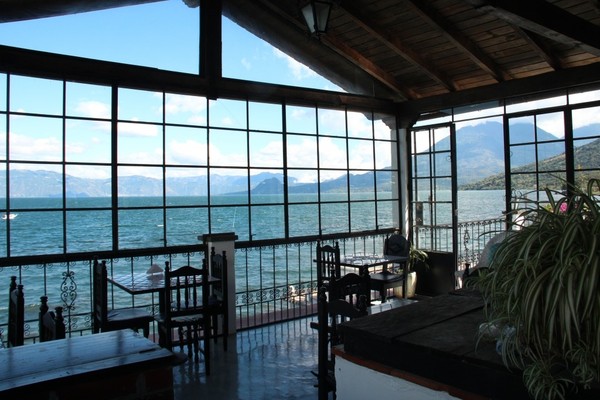 Village Monde, a non-profit organization based in Quebec, aspires to bring the transformative power of tourism to underprivileged villages.
Read full story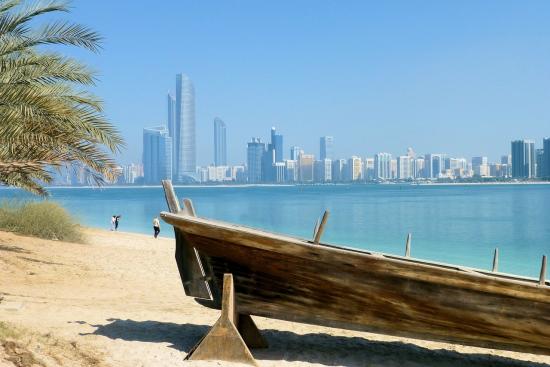 You need not be a millionaire for visiting Dubai. The city welcomes all travellers irrespective of their budget and has something for everyone.
Read full story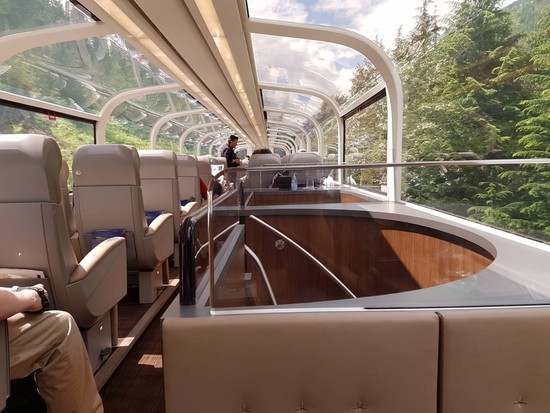 All photos by David Eisenstadt. Raised in Calgary, I visited Banff year 'round, travelled by car...
Read full story
Comments (0)
*Please take note that upon submitting your comment the team at OLM will need to verify it before it shows up below.