Featured Woman of Wonder - Dr. Sharyn Laughlin
"Ottawa isn't fully aware of the gem it has in the form of Dr. Laughlin and Laserderm," explains Sunny Kim, BScN and Director of Clinical Affairs Laserderm. "It's the best kept secret in Ottawa."
And I have to agree. After meeting both Ms. Kim and Dr. Sharyn Laughlin I was impressed with the quality of work being performed daily at this Ottawa organization, and more so with the credentials and innovations developed by Dr. Laughlin herself.
Laserderm is an Ottawa-based dermatology practice, specializing in laser surgery and cosmetic medicine. But more than that, it is a facility like no other around. In fact, Laserderm is uniquely recognized by the Ontario Ministry of Health as an independent health facility licensed to treat vascular lesions such as port-wine-stain birthmarks. "The work we do, is most often associated with rejuvenation and anti-aging. However, our work treating birthmarks and skin cancer is very rewarding and life altering," explains Ms. Kim.
Not to mention the reputation and accolades earned by the founder of Laserderm herself, Dr. Sharyn Laughlin. Dr. Laughlin is considered a pioneer in cutaneous laser surgery and was 1 of only 3 doctors in Canada who started the sub specialty of laser dermatology in 1983. Discovering lasers were an interest and passion she wanted to pursue, she went to Cincinnati to study under the father of laser surgery, Dr. Leon Goldman. Upon her return she bought her first laser, set up Laserderm, and never looked back.
The secret is the best technology in well trained expert hands. To this end, Dr. Laughlin has assembled a team of medical professionals including: nurse practitioners, senior residents from the Dermatology Residency program at the University of Ottawa, a Fellow or new dermatologist learning the sub-specialty and supported by administrative and biomedical staff. "Serving our patients and clients is simply not a market opportunity, it is a personal and professional privilege for each of us," explains Dr. Laughlin. "For over 27 years, some 125,000 patients and their physicians have placed their trust in our care. We take that seriously and approach that opportunity with great humility."
In fact, Dr. Laughlin is considered a leading expert and luminary in the field of cutaneous laser surgery by her peers in the medical and laser communities. She has played a lead role in the development of treatment protocols for many laser manufacturers and over 800 physicians worldwide have received training in cutaneous laser surgery from Dr. Laughlin.
"Medicine wasn't initially on my radar," Dr. Laughlin reveals. "I was two years into my post undergrad working at a government job when I realized how disappointing the work was. I entered medical school and in my last year spent time at the cancer clinic, where I worked with Dr. Jackson, a dermatologist, and Dr. Fielding, a plastic surgeon. I applied to Dermatology and completed my 4 year degree." In fact, her inspiration for laser medicine was watching an OB/GYN doctor at the hospital removing tattoos with a CO2 laser. "Dr. Montgomery, the Chief of Dermatology at the time, suggested this was something that a dermatologist could do," Dr. Laughlin reveals. She then pursued specialty laser training with Dr. Leon Goldman in Cincinnati.
"I met my husband (Dr. Denis Dudley) in my first year of residency and we married in 1980," Dr. Laughlin explains. "He set up the first high risk unit for fetal and maternal medicine at the hospital where we both worked." By 1983, Dr. Laughlin was pregnant with her second child and working part time as a dermatologist at the hospital.
Upon her return from Cincinnati she set up a clinic at the hospital offering laser surgery using a CO2 laser. "I offered laser surgery for anything you wanted vaporized," she adds. "Pigmentation issues, a few tattoos, lumps and bumps, but I was unable to offer the latest innovation for removing vascular birthmarks with selective lasers."
Dr. Laughlin asked the hospital to buy a new selective laser so she could begin to perform more sophisticated laser surgery offered by emerging technologies. "At a cost of $250,000 the hospital didn't have the ability," she laughs. "So I bought it myself."
What she bought was a pulsed dye vascular laser, the latest technology available at the time. And with this laser she started Laserderm. She now has more than 25 laser and light, or energy based, technologies which are used for a variety of dermatologic procedures and surgeries. She is a pioneering dermatologist in conventional medical treatments such as Botox, Juvederm and more, having used injectable fillers for over 30 years.
By 1991 Dr. Laughlin and her hubby were running Laserderm full time, while raising their three children. "The secret to managing a career and a family is good help," Dr. Laughlin reveals. "You can't do it all. When you find someone you trust enough to leave your children with, accepting that help is the secret to being able to do it all."  It was only after her 3rd child that Dr. Laughlin returned to work full time. Her husband retired from the University in 1991 and worked with Dr. Laughlin to research and develop ground-breaking technology for the laser medicine industry.
However, it was at this time that Dr.Laughlin was diagnosed with Graves' Disease, a thyroid condition that presents itself with bulging, sore, dry eyes that affected her eyesight in the form of double vision and limited peripheral vision, a condition that is now resolved.
Speaking with Dr. Laughlin I couldn't help but ask a tonne of questions. She is extremely well informed and is a documented leader in dermatology and cutaneous laser surgery. So what is her #1 skin care advice? "Sunscreen," she reveals. "I was a bad girl for 30 years sitting in the sun and burning my skin," she laughs. "Now I use proper sunscreen not only as a cosmetic advantage but as a health concern. We are seeing younger and younger patients arrive at Laserderm with UVA damage and this is worrying."
And most shocking? The sunscreen you think is protecting you isn't. And worse, it is full of chemicals known to be hormone disruptors and lacking efficacy against UVA damage, which is the deeper penetrating waves of UV radiation. And I am talking about big name, popular cosmetic brand sunscreens that have been found to have small molecules that can enter the blood and even an unborn fetus.
Unable to find a sunscreen with the "right" chemicals and minerals, and one that would protect against UVB and UVA damage she created her own. "We created a formula for my own use, and for family and friends, but it was never a product I could offer to patients since it didn't have packing or mass production. I had the formula but no product," Dr. Laughlin explains. "My daughter Sara took on the responsibility of creating the product, getting it manufactured and developing the company behind it." The simple premise is to ensure safety, even for pregnant women and children, and balanced protection (equal UVA and UVB protection).
And thus started CyberDERM. Zinc-based, with no hormone disruptors, and offering both UVA and UVB protection, her Sun Whip sunscreens are also safe for kids.
For herself, Dr. Laughlin loves going on vacation to their homes in Bahamas and West Palm Beach, Florida, along with exercising. "I was introduced to the Montignac Method in 1997 by a fellow Dermatologist," she explains. "And I have been following this eating plan since. Good health is the whole package, not just one thing, and it includes exercise and eating well which I subscribe to," she confides.
"Some people may not know this, but I am born and raised in Ottawa and I chose to build my business here." she adds. "I am turning 65 next month (Ed note: she doesn't look it) and I would like to pass the torch to someone else to continue the Laserderm legacy."
Since creating a Fellowship curriculum in 2002 Dr. Laughlin has been training new dermatologists in the sub-specialty of cutaneous laser medicine and surgery. She has trained 10 dermatologists so far in the 1-year Fellowship program, most of them Canadian-trained dermatologists, but some from England and the Middle-East.
Since her early mentors were all male dermatologists, when asked if dermatology is predominantly male dominated she reveals, "Surprisingly, no. This year only 3 of the 14 residents are males."
And best of all? "Girls are smart," she adds.
Recommended Articles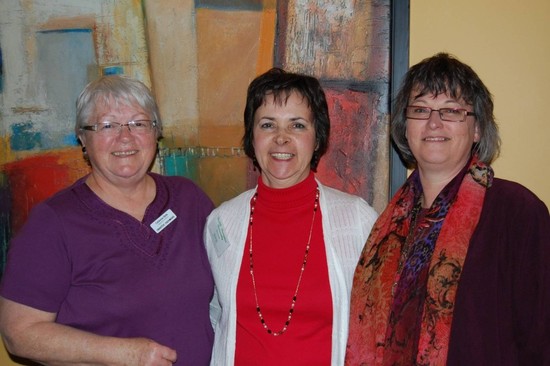 Usually I rant but this week I'm raving about the women who belong to women's business networks...
Read full story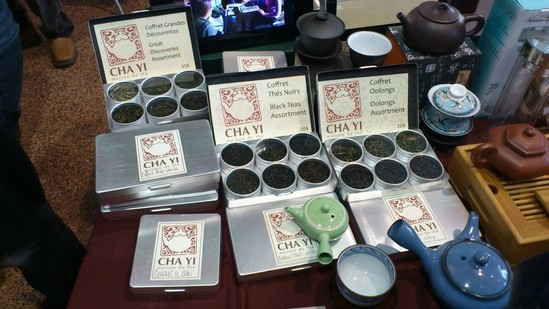 As the cold weather rushes in, many of us will reach for a steaming cup of tea. The inaugural Ottawa...
Read full story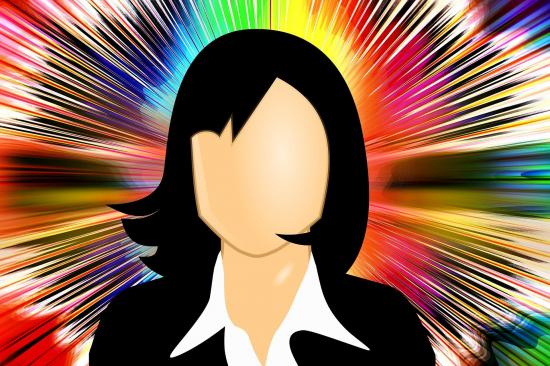 Today marks International Women's Day, a day about celebrating the achievements and legacies of women all over the world. There will be a variety of special events going on in the National Capital to celebrate women in the community as well as to discuss important issues still facing girls and women today.
Read full story
Comments (0)
*Please take note that upon submitting your comment the team at OLM will need to verify it before it shows up below.